Playoff time is finally here.
The high school football postseason kicks off Thursday and Friday as eight Magic Valley teams begin their quest for a state championship. Here is a look at what to expect in this weekend's first-round games:
4A
Canyon Ridge at Bishop Kelly, 7 p.m. Friday: Canyon Ridge opened its season with four straight losses. Just more than a month later, they find themselves in the playoffs after winning three games in the Great Basin West.
The Riverhawks' first-round matchup does them no favors, however. Bishop Kelly (6-2) has been consistently ranked in the top five of the statewide media poll and has only lost to Nampa and Kuna, two of the other top teams in Class 4A. Canyon Ridge, which has won its last two games and scored a combined 74 points, will look to keep its recent momentum going.
Hillcrest at Jerome, 7 p.m. Friday: Jerome won the Great Basin West and is hosting its first playoff game since the 1990s. Now the Tigers will need to sustain their momentum to keep their playoff run going.
Both teams are capable of lighting up the scoreboard, averaging nearly 30 points per game.
Preston at Minico, 7 p.m. Friday: Minico has been on a tear since losing its season-opening game against Tooele (Utah), winning seven of its eight next games. The one loss came on Oct. 18 to Century, when the Spartans dealt with a bevy of injuries to key players.
Friday's first-round playoff matchup will be between two familiar opponents from the Great Basin East. These two played each other on Oct. 4 and went right down to the wire, with Minico pulling out a 27-25 win. With a rematch happening on the same field just weeks later, Preston should be plenty motivated to get revenge.
Minco's rushing attack is as potent as ever, led by running back Rylan Chandler, who rushed for 253 yards and four touchdowns last week against Twin Falls.
3A
Fruitland at Kimberly, 7 p.m. Friday: After some early-season struggles, which included a 3-3 start and a loss to 2A Declo, Kimberly seems to have found its groove. The Bulldogs scored at least 49 points in three straight games, then went toe-to-toe with Gooding to end the season even though they came away with a 14-8 loss.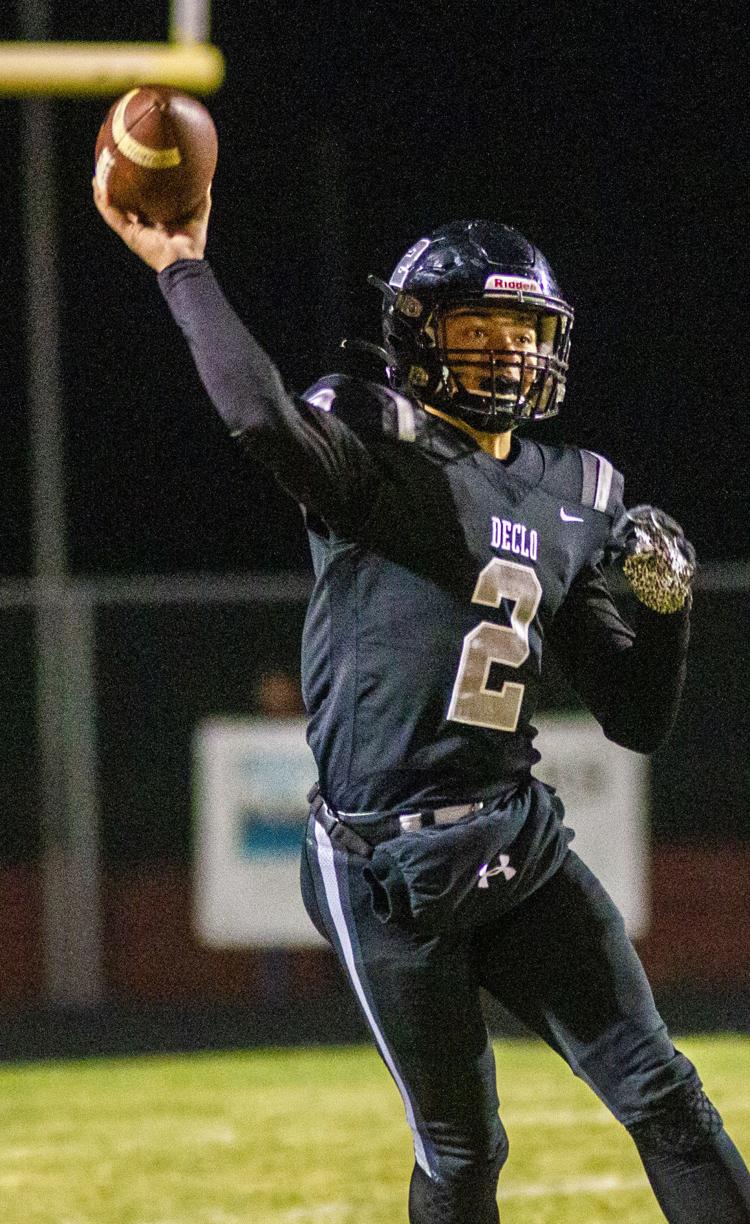 You have free articles remaining.
Fruitland appears to be a winnable matchup. At 4-5, the Grizzlies have shown inconsistency. They got blown out by Gooding earlier this year and narrowly beat Declo, the two teams' common opponents.
The Bulldogs' offense can be potent with all-state running back McKade Huft firing on all cylinders and sophomore quarterback Heath Owens playing consistently. The defense has stepped up in recent weeks too, holding the last three opponents to 14, seven and 14 points, with the most impressive effort coming last week against Gooding. Kimberly limited all-state quarterback Shane Jennings and the Gooding offense throughout the game.
Since defense and a strong running game are often key in postseason football, Kimberly is in position to make some noise.
2A
Salmon at Declo, 6 p.m. Friday: The Hornets may not be the same team that went undefeated back-to-back seasons and won two state titles, but they have still proven to be a solid team under new head coach Josh Stewart. Declo's ground-based offense with a stable of ball-carriers has kept many of its games low-scoring, and even when they've lost, opponents rarely reach 20 points.
Both Salmon and Declo have 5-3 records, but Salmon made it to the playoffs as an at-large team after finishing fourth in the Nuclear Conference.
1A Division II
Camas County at Lighthouse Christian, 4 p.m. Thursday: Undefeated and top-ranked, Lighthouse Christian will begin its playoff run with a home game off of a bye week against a familiar opponent. The Lions beat Camas County 48-8 to start the season, so Thursday will offer a chance for both teams to see how far they've come since the beginning of the year.
Dietrich at Rockland, 3 p.m. Thursday: Dietrich (6-2) has put up back-to-back games of 60 or more points and will look to take its offense on the road to Rockland, which is entering the playoffs on the heels of a 42-18 loss to Watersprings with a 3-5 record.
Murtaugh at Watersprings, 3:30 p.m. Friday: Murtaugh lost 80-60 to Carey in the final game of the regular season, but that is much closer than many teams have played Carey this year. Holding onto the fourth seed from Disctrict IV, Murtaugh has to play on the road against the top team from Districts V and VI, Watersprings. Watersprings went undefeated in conference play and holds a 6-2 record.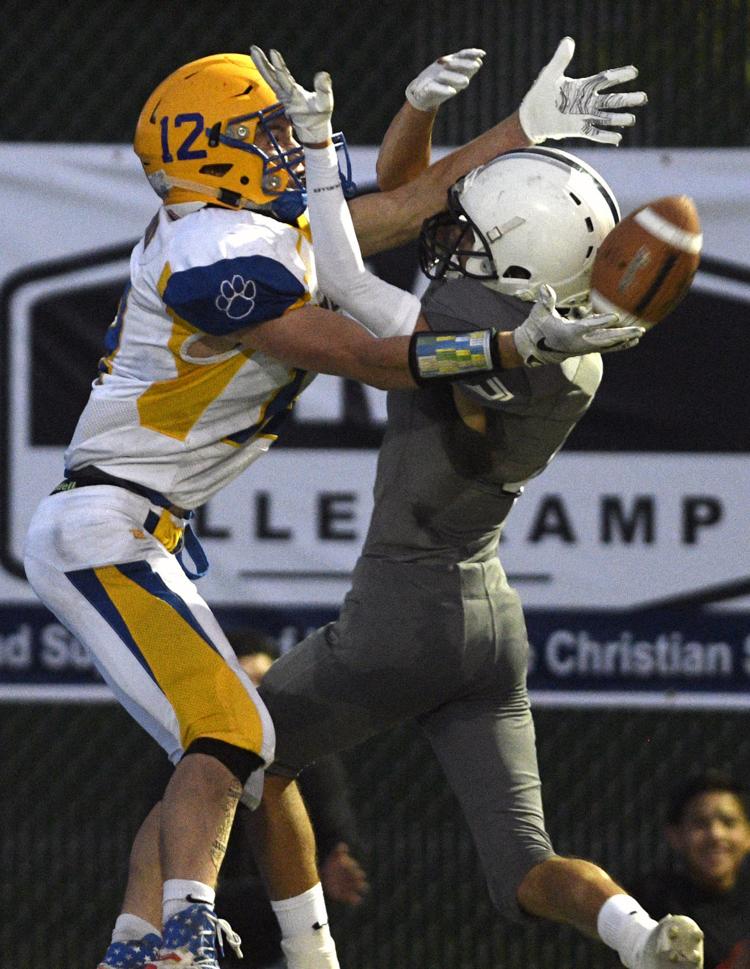 North Gem at Carey, 4 p.m. Thursday: Carey will begin its state title defense with a home game against the third seed from Districts V and VI. Carey's lone loss on the season is still to undefeated Lighthouse Christian.
The Panthers have put up eye-popping offensive numbers over the last four weeks with point totals of 76, 60, 70 and 80. North Gem (3-5) has a point differential of minus-seven this year and appears to be a beatable opponent.