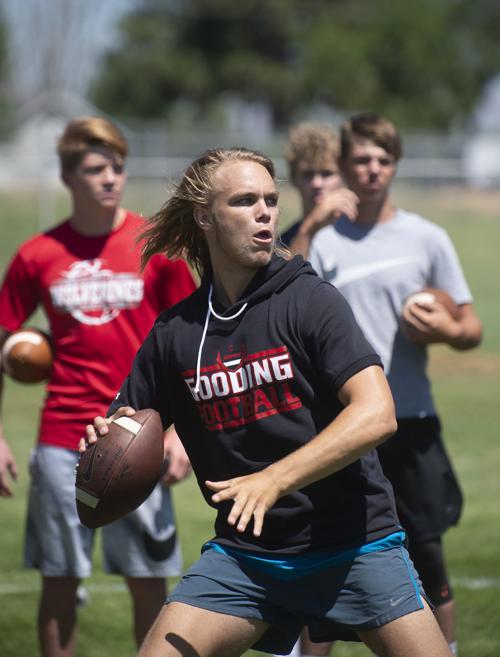 GOODING — Gooding High School hosted the third annual Southern Idaho Showcase football camp Wednesday with a specific goal in mind.
The event, which helps expose high school players from across the area to college recruiters, is a convenient alternative for student-athletes who want to play at the next level but don't have the time or money to travel across the state or out of state for camps.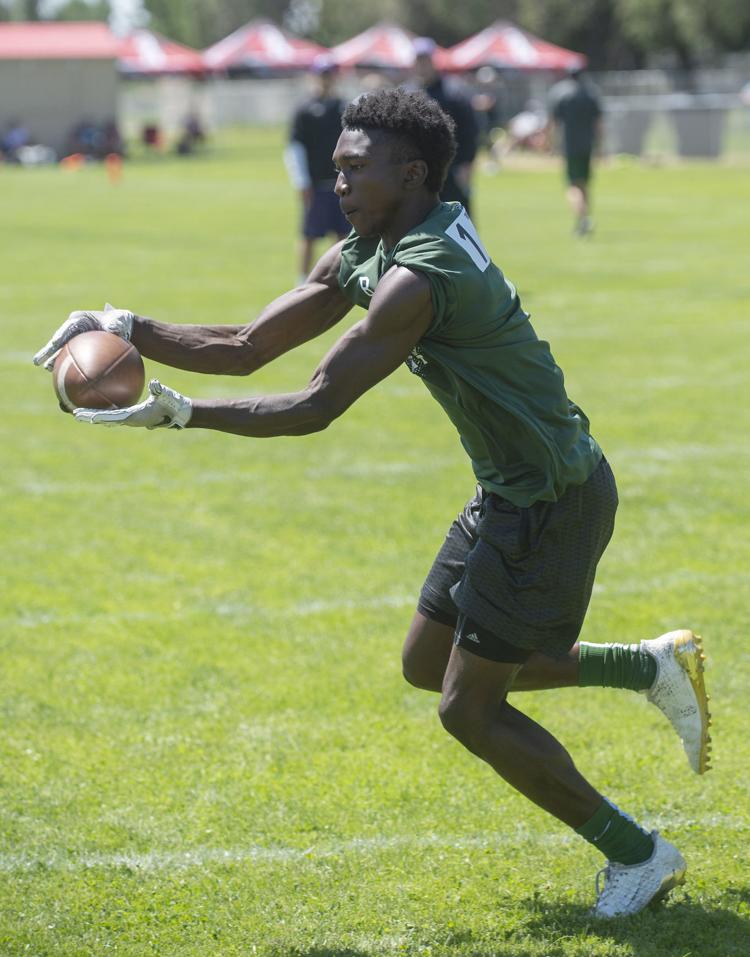 Getting noticed by a college football coach and being recruited is not always a simple process, so Cameron Andersen, head football coach at Gooding, came up with the idea of the Showcase to make the job easier.
While Idaho doesn't produce many NCAA Division I players, there are plenty of kids who can play at lower levels, including at NAIA schools. But athletes who have busy summer schedules aren't always able to do what's necessary to get a recruiter's attention.
"Most places they can play are far away, and you're traveling a lot and paying camp fees," Andersen said. "People can pay thousands of dollars a summer just to be seen. There are kids who couldn't afford to do that who want to be seen."
The solution Andersen came up with was to bring the recruiters to the players, and thus the Showcase was born in 2017. The camp is mostly for incoming juniors and seniors, and a few sophomores also attend.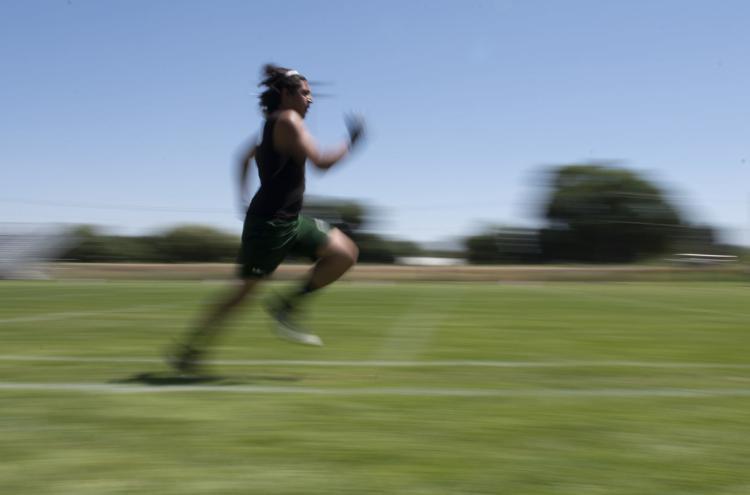 For the third year in a row Wednesday, college coaches from across the region converged in Gooding to watch some of Idaho's prospects on the field. The camp includes many elements that the NFL combine does, including measuring players' height, weight, vertical jump, and weightlifting ability. A new feature at this year's Showcase was an electronically-timed 40-yard dash.
Coaches also watched players perform position-specific drills. One advantage the Showcase has over some other camps is that the position drills are spread out throughout the day, so coaches are able to observe each group separately, without missing players from any certain position group.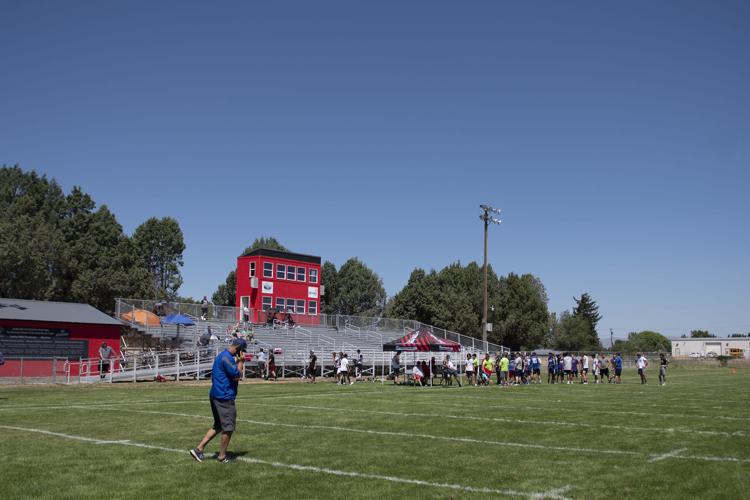 "Anymore, college coaches want to see them in camps against competition, talk to them and see how they react," Andersen said.
While the camp gives athletes a chance to talk individually with schools that are interested in them, one of the most important features of the event is that each player's information is collected into one spreadsheet for future use in recruiting. This includes everything from their physical measurements to their academic information — GPA, standardized test scores and links to their highlight videos from games.
"That spreadsheet alone is valuable for college coaches to have that information," Andersen said.
Get in the game with our Prep Sports Newsletter
Sent weekly directly to your inbox!