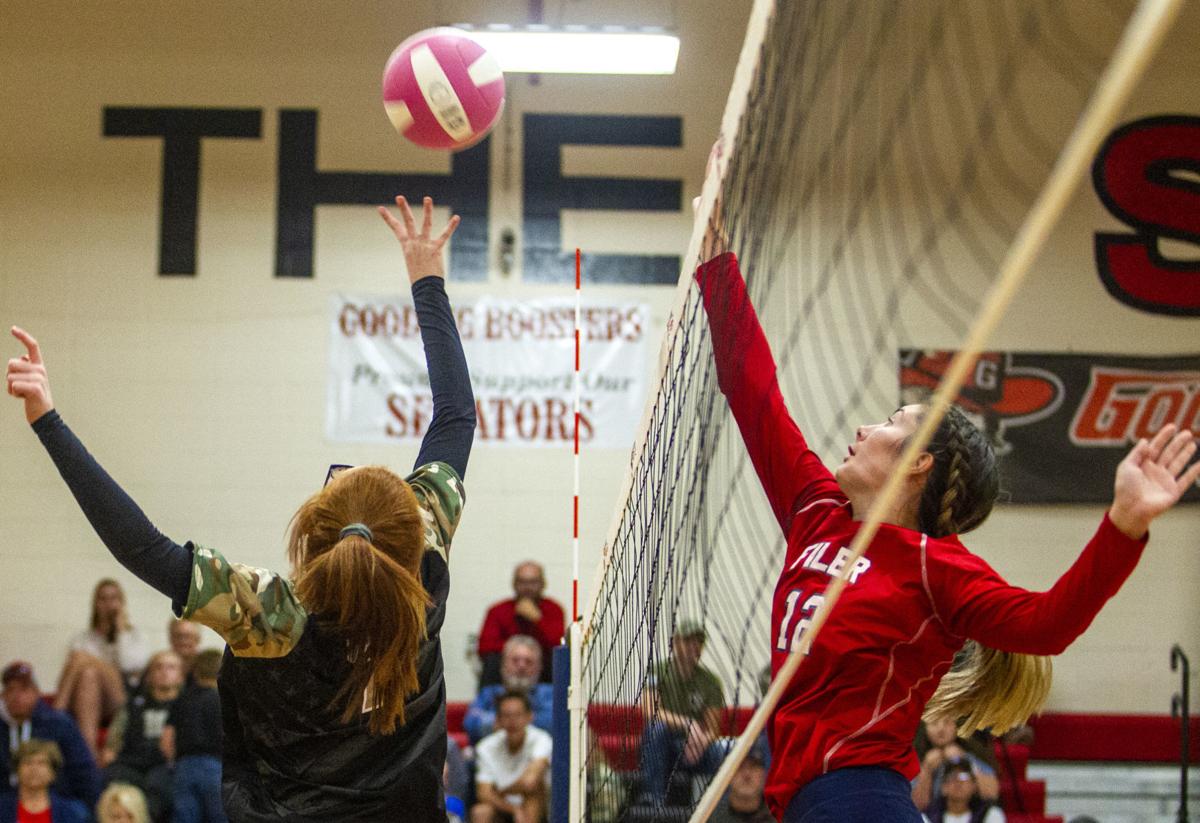 GOODING — Despite a sluggish start in each set, Filer's volleyball team rebounded to sweep Gooding with scores of 25-18, 25-17 and 25-16 Tuesday at Gooding High School.
The Wildcats had not played a match in a week, but they were able to overcome a bit of rust to come out with the win in a battle of the Sawtooth Central Idaho Conference's top two teams.
"We hadn't played for a week, so it's hard to come back," Filer coach Tanya Beard said. "We always struggle with that. I was glad to see them come back and get back in it."
Gooding took a 3-0 lead in the first set and a 9-2 lead in the second, and was able to keep the match close thanks in part to a flurry of service aces by Filer. The Wildcats committed nine total, including eight in the first two sets.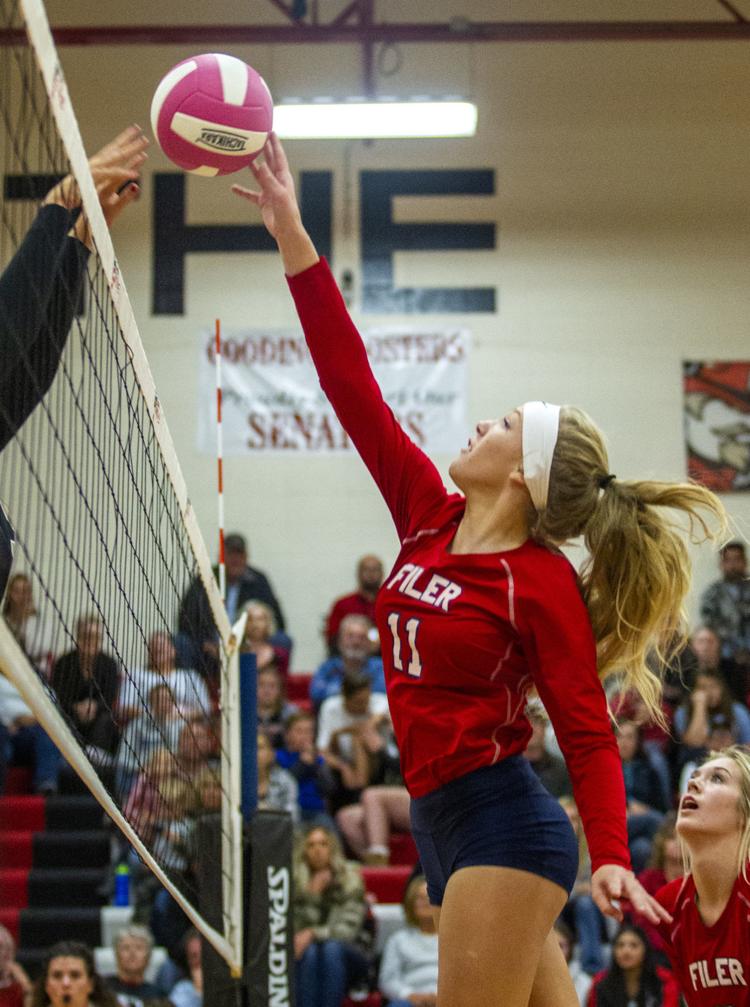 "We missed lots of serves tonight, which kind of hurt us and gave them some points that I wish we wouldn't have given them," Beard said.
But each time the Senators took the lead, Filer was ready to counter. Junior Ella Fischer had a pair of kills to spark her team's comeback early in the first set. Then the Wildcats were especially strong at the end of set two, where they took the last seven points.
"We had a hard time keeping the momentum on our side," Gooding coach Trica Adkinson said. "We'd get up, then we would kind of let off and let them get back in it. We just couldn't sustain that force that we needed on our side."
Gooding did manage 10 service aces, with five coming from sophomore Reece Fleming. Alx Roe added two more.
Filer had a balanced offensive performance. Outside hitter Gracie Robinson led with 13 kills, Fischer had 12, and Alexis Monson recorded 10 kills, 15 assists and three blocks. Halle Knight chipped in with 13 assists.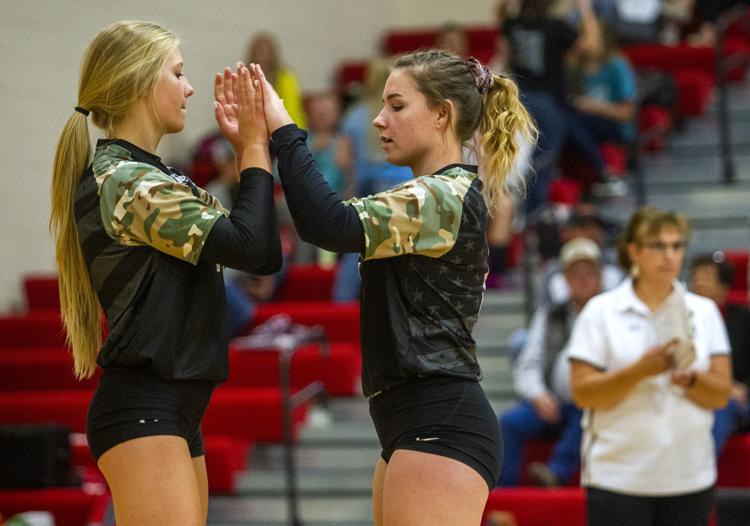 Ellie Stockham and Kassie Adkinson each finished with six kills to lead Gooding. Adkinson added 10 digs, which tied for the team lead with Shoshawna Taylor.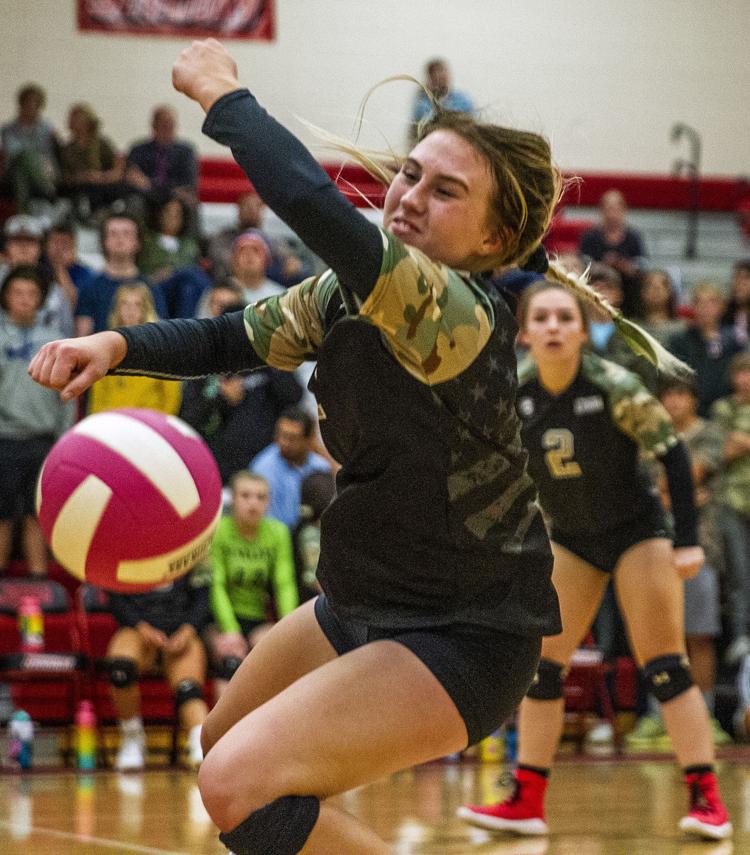 Both teams have five seniors, but Trica Adkinson said there is still a distinct difference in experience between the two squads which gives Filer, the defending 3A state champions, an edge.
"We have the same amount of seniors, but theirs have been playing for three or four years on varsity, where we've only got two seniors who have really played varsity," the coach said.
Filer and Gooding will each be back in action on Thursday. Filer will host Declo, and Gooding will host Parma.
Get in the game with our Prep Sports Newsletter
Sent weekly directly to your inbox!