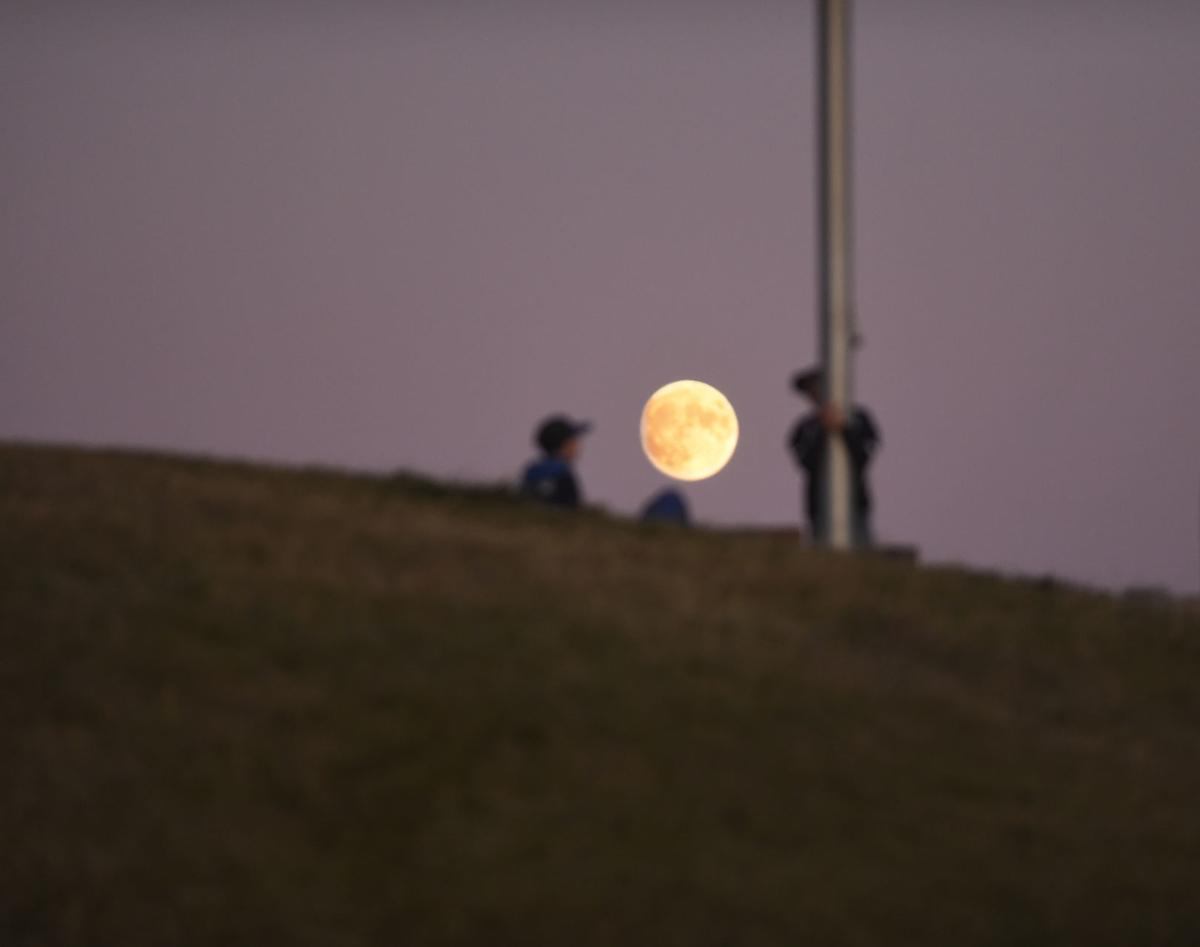 TWIN FALLS — With high school sports on hold due to the COVID-19 pandemic, the lights of athletic fields across the country have sat lifeless, as quiet as the empty arenas below them.
That will change for 20 minutes on Friday all over the country, including in Idaho.
Many Idaho schools are participating in a nationwide campaign called Be the Light, which will have individual schools turn on their stadium lights for 20 minutes beginning at 8:20 p.m. (20:20 military time). This is to honor the spring athletes of the 2020 season who have seen their seasons suspended or canceled.
Kimberly High School athletic director Kirby Bright heard about the idea from some colleagues in Montana and brought it up with other athletic directors from the area, including Valley's Brian Hardy, Twin Falls' Ted Reynolds and Buhl's Stacy Wilson.
"Everyone else in the district is able to do stuff, from our superintendent down to our lunch ladies delivering lunches," Bright said. "What can an AD do? This is a little something that we're able to do to show our athletes some appreciation."
Schools all over the state are set to participate in the event, including several in the Magic Valley. However, the school districts of Boise and West Ada have decided to stay out of the campaign, citing the need for social distancing. The districts are working on another way to recognize athletes.
The schools that are participating are all urging safety precautions to participants. People should not use this event as an opportunity to congregate on school grounds. The best way for people to participate is to stay in their cars and maintain social distancing.
"Drive by, drive slow, give a little honk, and stay in your car," Valley athletic director Brian Hardy said. "I think it's great out here in the country because you can see the stadium lights from miles around. You don't have to be right there to see them."
Another option for those who want to participate is to do so through social media. The hashtag #BeTheLightID will be a way for anyone who doesn't want to venture out to see pictures and videos of stadiums throughout the state.
Some schools without stadium lights will turn on their parking lot lights instead.
"Stadium lights are more than just football lights," Bright said. "It's a sign of pride. We're just kind of doing this that the pride we feel on Friday nights is the same pride we feel throughout the year with our teams."
The College of Southern Idaho will participate as well, turning on the lights at Skip Walker Field, its baseball field, at 8:20 p.m.
Idaho's high school sports are currently suspended through April 20. Decisions from the Idaho State Board of Education and the Idaho High School Activities Association early next week will decide the fate of the rest of the athletic season.
The IHSAA has its state tournaments scheduled for the week of May 11-16. The organization originally said that it would not extend the tournaments past those dates, though executive director Ty Jones said on March 31 that it was looking at all available options for trying to get some form of the season played.
If it is possible to move the state tournaments back, the IHSAA will look into it, but Jones said that that would be very difficult on short notice, given that the championships are scheduled for several different sites across the state.
Boise and Blaine County's school districts announced Thursday that they would be closing their schools through the end of the academic year. Both will continue distance learning, but their facilities will remain closed, meaning their spring sports seasons are officially over.
Get in the game with our Prep Sports Newsletter
Sent weekly directly to your inbox!