CAREY — Carey's Kylie Wood has accomplished a lot in her basketball career so far, including two Sawtooth Conference most valuable player awards and a state championship.
But for the junior, who is this year's Times-News girls basketball small school player of the year, the work is not quite finished.
After helping lead the Panthers to a Class 1A Division II state title last season and winning the conference's player of the year honor as a sophomore, Wood was up to the challenge again in 2019-20.
"A lot of people didn't think we could make it back losing the seniors we did the previous year," Wood said.
Carey finished the year 20-3, including a 16-game win streak in the middle of the season. Wood averaged 19.4 points, 5.8 rebounds and 3.2 steals per game. She did it while battling with injuries and wearing a bulky knee brace throughout.
The Panthers pulled off a couple of single-digit wins over Mackay and Tri-Valley in the state tournament to reach the title game.
But once there, they struggled offensively and fell 45-30 to finish as the state runner-up.
"I think that we worked really hard this season and even though we fell short of our goals, I feel like we still accomplished a lot getting to that state championship game," Wood said. "Even though we came out with that second place trophy, that's still a great accomplishment even if it's not what we wanted."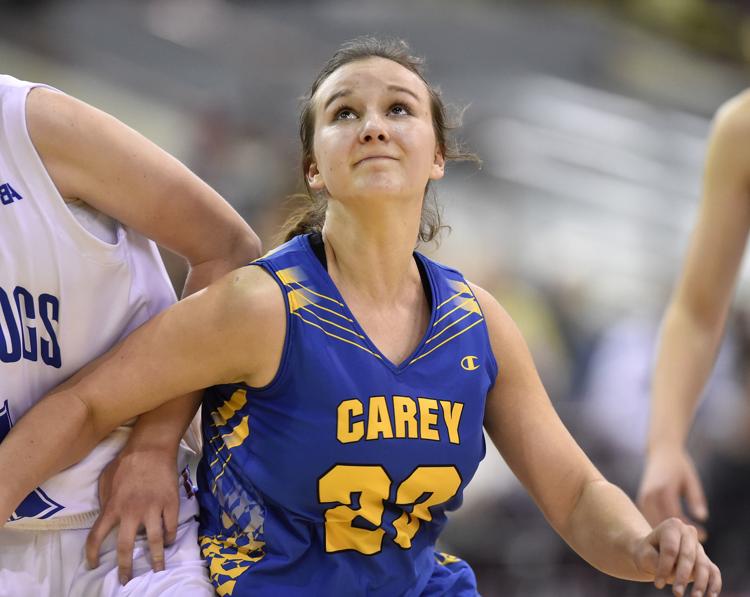 The Sawtooth Conference's coaches voted Wood player of the year for the second straight year after the season was done.
One of Wood's standout accomplishments from this year came in the middle of the season against Lighthouse Christian. In a 58-57 overtime win, she scored a school-record 40 points.
Of her 40 points, 39 came in the final three quarters.
Carey's squad is losing four seniors to graduation before next season. Each one made it to the state tournament in each of their four years with the team.
But Wood said while those players will be missed, she's optimistic for the future. The Panthers had several younger players step up down the stretch this season.
In order to play at a high level, she knows she has to put in the work. She gets in an extra hour or two of shooting and dribbling per day outside of practice during the season with the help of teammates and family, and she said her offseason goals include getting fully healthy and improving her quickness and ball handling.
"Hard work is contagious," Wood said. "If you do it, other people will want to do it. If you can be a good leader and show the younger girls that hard work gives you more success in the long run, it betters your team overall."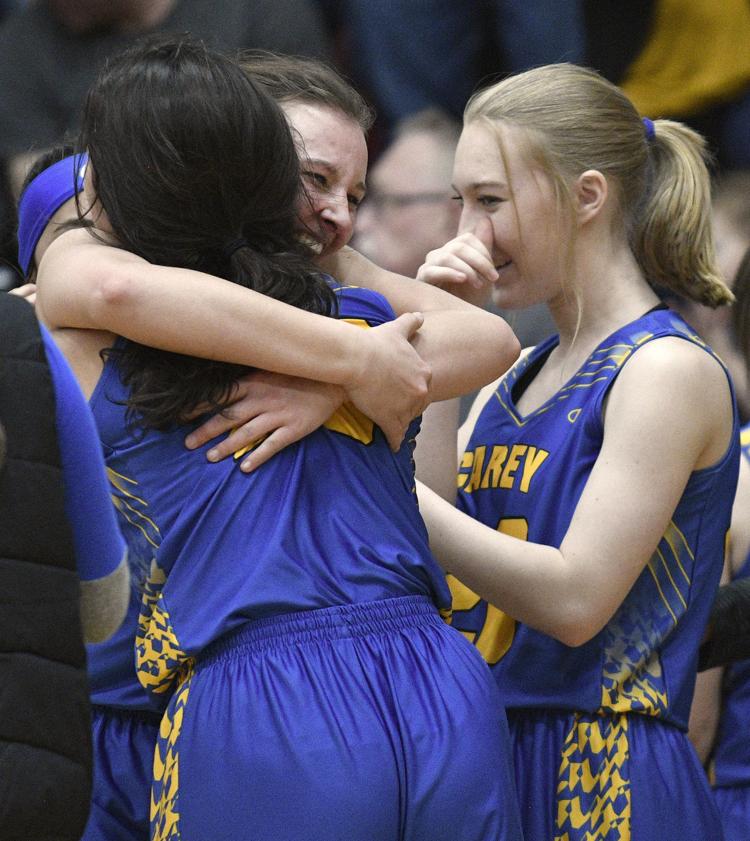 Get in the game with our Prep Sports Newsletter
Sent weekly directly to your inbox!