BURLEY — For most high school basketball players, their freshman season is a year to get acclimated to a new level of play, get used to new teammates, and to grow.
While Burley freshman Amari Whiting experienced all of those things this season, she did so in style. Freshmen do not typically have the immediate impact that Amari did, and the whole team felt the effects.
Amari is this year's Times-News large school girls basketball player of the year. She was named a first-team all-conference in the Great Basin, averaged 20.4 points per game, and helped lead Burley to a second-place conference finish and a state tournament berth.
Amari had experience coming into the season. She faced strong competition while playing on her club team, the Natalie Williams Basketball Academy. She also had an offer to play at Brigham Young University before the year even began.
Her freshman experience also included getting to play for her mother, Amber Whiting, as head coach. The pair said that their relationship and chemistry helps them on the court but that there are high expectations that go along with it.
"I can't call her mom," Amari said with a laugh, adding that one time when she did call her mother "Mom" instead of "Coach" at practice, she had to run.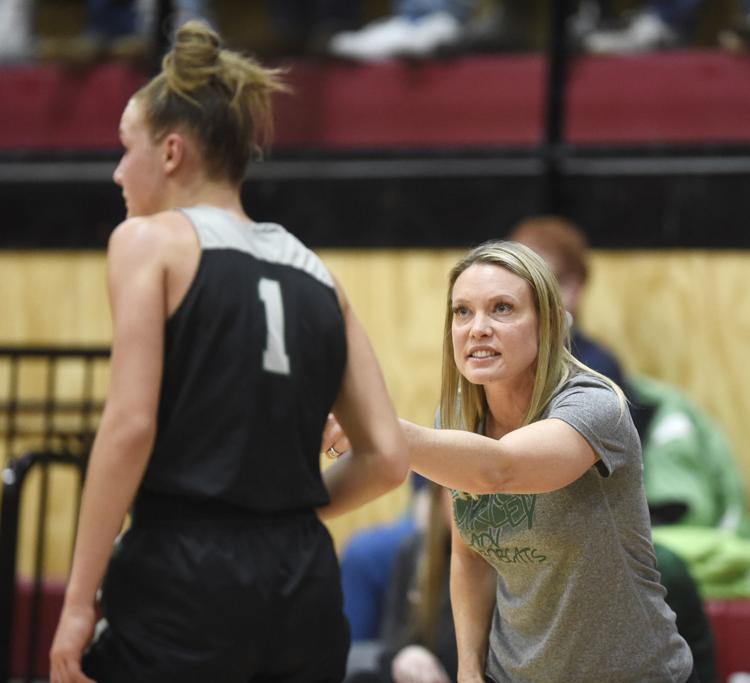 Just as Amari had to grow and adjust on the court this season, her mother said she had to do the same with handling how she coached her daughter. There was always the temptation to be too hard on her or to expect perfection.
Whiting got plenty of advice from her husband, Trent, who had coached their son, Jace, on the Burley boys team. Jace Whiting has signed to play at Boise State.
"He just said you can't live and die by those mistakes," Whiting said. "You've got to let her learn through it or else you're not going to get anywhere."
The Bobcats surprised many during the 2019-20 season. With a roster full of mostly inexperienced players, they placed second to Century in the Great Basin and made it to the state tournament.
The opening-round game against Sandpoint did not go as planned. Amari got into foul trouble, and Burley trailed by 13 points in the fourth quarter. They mounted a late comeback and even had the ball with a chance to win the game down by one with five seconds to play but could not pull out the win.
"She actually apologized to me after and said, 'Sorry mom, I let you down,'" Whiting said. "I was like no, no, no, this is a team, it's not ever just one person. We legitimately thought we should have and could have won that game."
The team was disappointed after the emotional loss, which ended their state championship hopes, but they came out on fire for the remaining two consolation games.
They beat Middleton 43-18 the next day while setting the record for fewest points allowed in a Class 4A state tournament game.
Amari scored 29 points and grabbed nine rebounds. Burley beat Blackfoot the day after that to win the consolation title and finish the year 17-10.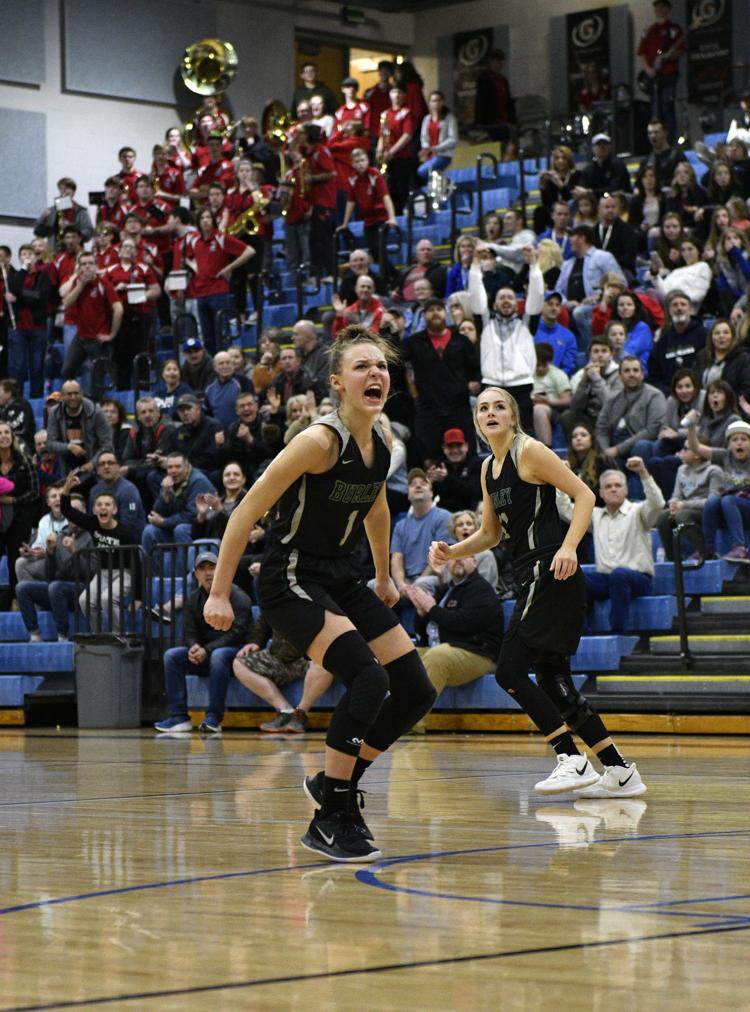 "There's room for improvement every day," Amari said. "Just because we made it to state, I don't want to settle for that. I want to make it every year and be able to see how far we can get."
The freshman, who, on top of 20.4 points, averaged 5.1 rebounds and 3.3 assists over 27 games, credited her teammates for much of her success.
"My teammates gave me a lot of chances to get open drives and open shots, especially when we had a pick and roll, they set really good screens," she said. "It was easy for me to do what we had to do to win the game."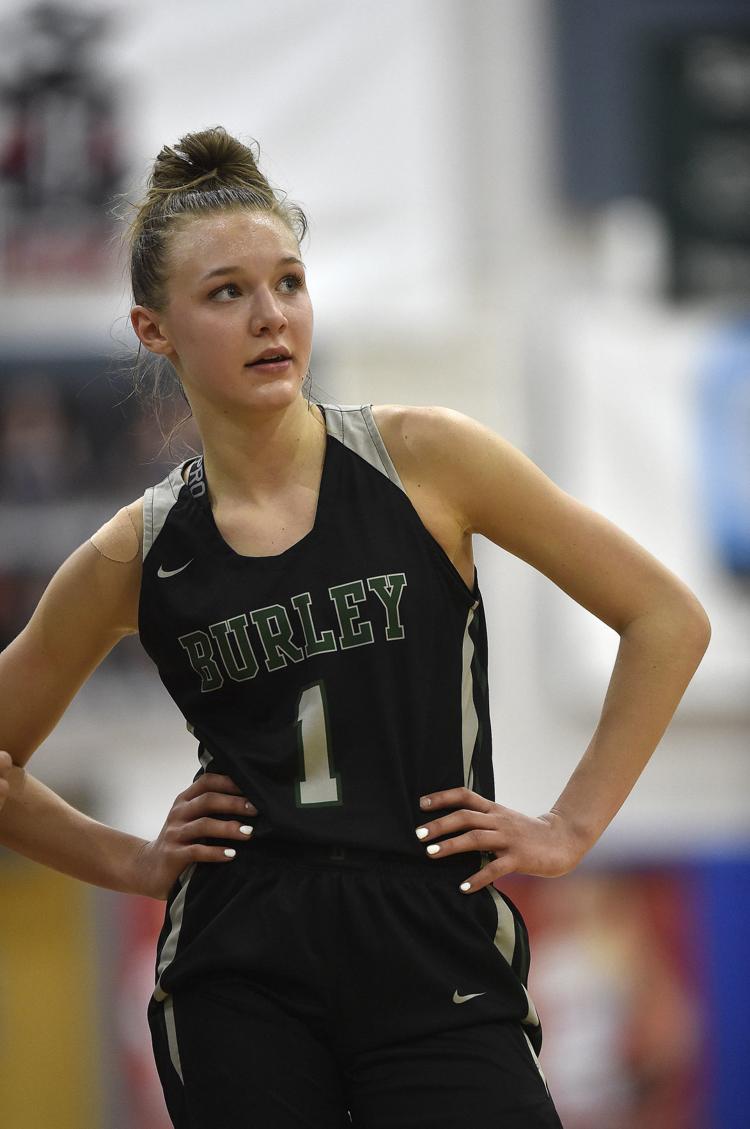 Get in the game with our Prep Sports Newsletter
Sent weekly directly to your inbox!