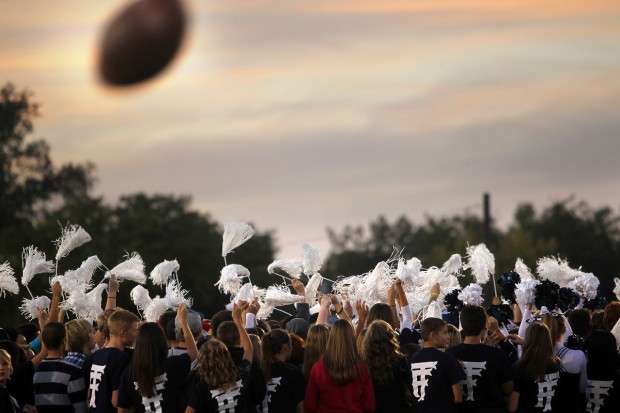 TWIN FALLS • Twenty District IV high schools are in the clear following summer allegations that their athletic departments didn't provide female athletes opportunities equal to their male counterparts.
U.S. Department of Education spokesman Jim Bradshaw confirmed Friday in an e-mail to the Times-News that allegations of federal Title IX violations against 77 Idaho school districts, and more specifically 95 high schools, had been tossed out of a larger complaint dated June 23.
A complaint against the Meridian School District is the only one that the Office for Civil Rights is actively investigating.
"OCR has dismissed all but one of these complaints because the information provided in support of the allegations did not indicate a potential violation of the Title IX requirement to equally effectively accommodate the interests and abilities of both sexes," Bradshaw wrote.
Idaho High School Activities Association Executive Director John Billetz said that both Twin Falls and Canyon Ridge High Schools have participated in Title IX sensitivity training after the original complaint. District V and VI have also done the training.
You have free articles remaining.
"I don't want to say the complaints were frivolous, because that would tick some people off. But we took it seriously. We called the Office of Civil Rights and found out what we needed to do here and we got a hold of a lady out of Oregon, Linda Mangle, and the Idaho State Department of Education," Billetz said. "We were optimistic that we were going to be OK, but you never know how it is (going to turn out)."
Billetz suggested at the association's fall board meeting that Meridian was in effect taking the bullet for the rest of the state. Meridian's school district is the state's largest, with five Class 5A high schools — Centennial, Eagle, Meridian, Mountain View and Rocky Mountain — under its jurisdiction.
"They're the big boys. I know (Meridian District Athletic Director) Scott Stuart is a good man and he does a great job, and I'm sure they had their ducks in a row," said Twin Falls High School Athletic Director Mike Federico. "I get a sense that for the most part, people try really hard not just to make things equal between male and female, I think we try hard to make things equal for everyone, period.
"It seems like to me, if something's broke, we fix it no matter if it's a male or female situation. I just don't see all kinds of inequity around. … I don't think it's necessarily a bad thing every once in a while to have these things brought to the forefront, though, because it keeps everyone on their toes."
Times-News sports editor Patrick Sheltra contributed to this report.
Area high schools cleared: Twin Falls, Canyon Ridge, Burley, Minico, Jerome, Wood River, Filer, Kimberly, Buhl, Declo, Valley, Gooding, Wendell, Glenns Ferry, Oakley, Hansen, Shoshone, Carey, Castleford, Murtaugh.