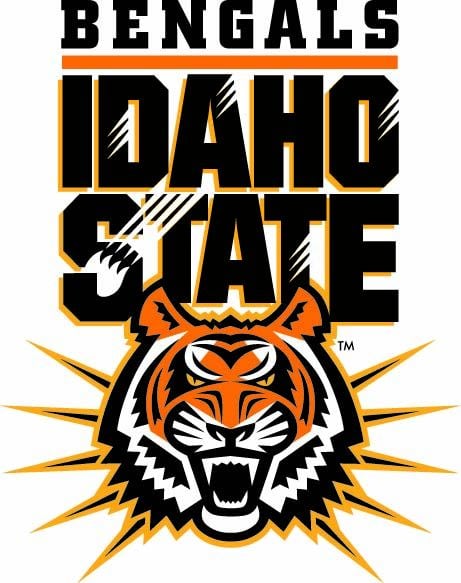 POCATELLO — It wasn't quite the dominating performance that Mike Kramer and his Idaho State Bengals were hoping for in their home opener, but Saturday's effort was good enough to beat a tough Chadron State team 39-34.
The Bengals led 39-13 early in the 4th quarter before a blocked field goal returned 80 yards for a touchdown by Jordan Jones swung around momentum. The Eagles (1-1) scored two more times to give themselves a long shot chance but couldn't come all the way back to get the upset win.
Kramer wanted to accentuate the positives from the day which saw Idaho State accumulate 550 yards of offense on 97 snaps.
"I thought we were pretty solid against the run, especially considering we were down three defensive linemen for the game," he said. "I thought our return game played pretty well and out offensive line just dominated, that's why we rushed for over 200 yards."
Xavier Finney ran for a career best 158 yards and scored two touchdowns to pace the ground attack and quarterback Justin Arias had a stellar day. Arias went 31 of 45 for 318 yards and four touchdowns.
Two of the Bengals' young receivers also had career days. Madison Mangum hauled in 11 catches for 123 yards and two scores while Broc Malcom caught eight balls for 126 yards and two touchdowns.
Malcom made the biggest play of the game midway through the first quarter, as his 52-yard catch of a pass from Arias turned momentum around after Chadron State controlled the early part of the first quarter and led 7-0. That catch started the Bengals on a 26-point run which gave them enough breathing room to withstand Chadron State's comeback bid.
"It wasn't because of something we saw necessarily. We felt that we were going to overmatch their secondary and took advantage of the safety playing us in single coverage," Kramer said. "Broc's catch was the result of a very good throw from Justin."
The Bengals were looking to sew the game up but Zak Johnson's attempt was blocked with the ball bouncing out towards the sidelines. Jones picked it up and went down the sidelines untouched for a rare return for a score which gave the Eagles new life.
Kyle Vinich had eight catches for 79 yards and a score and running back Michael Madkins picked up 115 yards on the ground for Chadron State, a Division II school celebrating its centennial season playing football.
Arias left the game midway through the fourth quarter and was standing on the sidelines with what Kramer described as something that made him "unavailable" to finish the rest of the game. Speculation centered on some sort of injury although Arias wasn't being attended to by team trainers.