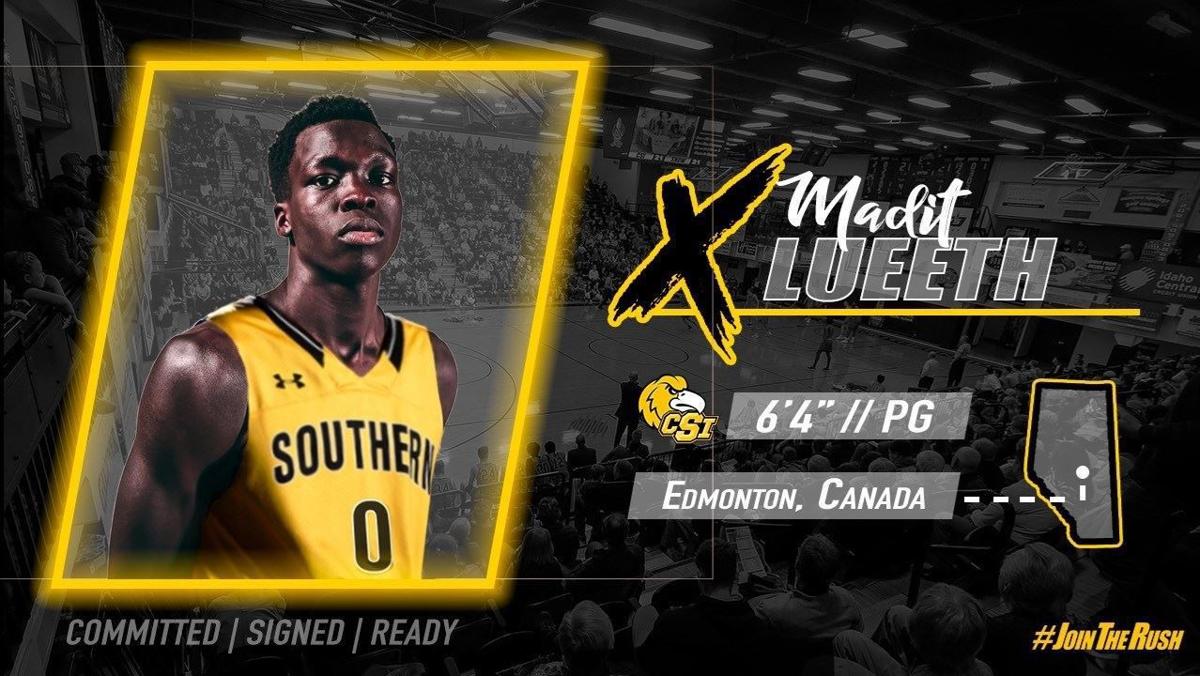 TWIN FALLS — The College of Southern Idaho announced Tuesday it signed a basketball player and a cross country runner to its programs.
The men's basketball program signed 6-4 guard Madit Lueeth from Alberta, Canada.
Lueeth, who has played his past two high school seasons at Wesley Christian in Allen City, Kent., averaged 18 points, six assists, five rebounds and three steals per game as a senior.
"We are thrilled to announce the addition of Madit to our 2020-21 roster," CSI Head Coach Jeff Reinert said. "Madit is a high level athlete with a great feel for the game. He is versatile on both ends of the floor, with the ability to play and defend multiple positions. While our staff feels that Madit will make an immediate and significant impact on this team, we also feel that he has an incredibly high upside and has only begun to scratch the surface of what he's capable of as a player. In addition to his basketball abilities, Madit is a young man of extremely high character that will be a valuable addition to the CSI campus community."
Lueeth had multiple mid-major Division I scholarship offers before choosing CSI. While at Wesley Christian, he competed on a national stage in the Nike Grind Session, being selected player of the game three times. He also was nominated for the McDonald's All-American game. He was one of only three players from Kentucky to be nominated.
Running the extra mileCSI also announced the addition to its men's cross country and distance track program Riley Reid, an Idaho runner, for the fall roster.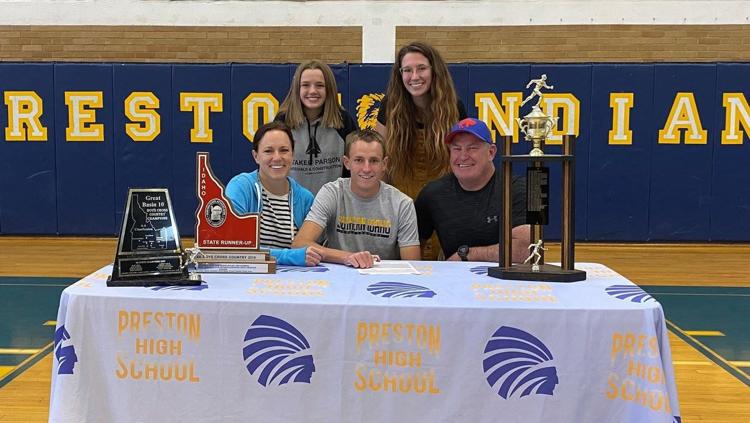 Reid, the Idaho State Journal Runner of the year, set the Preston High School Cross Country record in a time of 15:30.
"Riley is going to be a great addition to our team," CSI Head Coach Lindsey Anderson said. "We are excited to have him at CSI and can't wait to be a part of his continued athletic career."
As a senior at PHS, Reid took first place at the district cross country meet and place fourth at state.
"I am super excited to join the CSI Cross Country team," Reid said. "I'm going to miss Preston High and my team that was basically my family, but I am excited for the next step at CSI!"
Be the first to know
Get local news delivered to your inbox!