TWIN FALLS — The College of Southern Idaho Men's Basketball Program added University of San Francisco transfer Anthony Roy to its roster for the upcoming year.
Roy, a 6-5 wing from Oakland, Calif., was the 2020 NorCal Player of the Year while playing at Dublin High School.
"Anthony comes to us from a well-respected Division I program," said CSI Head Coach Jeff Reinert. "He was one of the best players out of California in the 2020 class and we feel with the year of experience he gained at USF, playing in one of the top leagues in the country (WCC), he is ready to be a major contributor at the national JUCO level. Anthony is a versatile offensive player with a natural ability to both score and facilitate. His length and versatility will allow him to play and defend multiple positions for us. Off the court, Anthony is a great kid with a positive attitude and contagious personality. He will be a great fit for our basketball program and our CSI campus community."
Roy was the Breakout Prep Player of the Year in 2019-20 and was name first Team All-Bay Area by Bay Area Newsgroup. He also was the East Bay Athletic League Player of the Year.
As a freshman at USF, he averaged 4.0 points per game and shot 56 percent from 3-point range.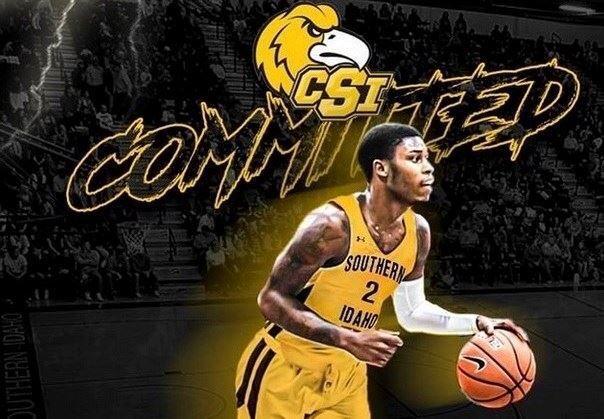 Washington D.C.'s Cory Barnes is set to join the Golden Eagles when they return to campus next week.
The 6-4 guard from Archbishop Carroll High School averaged 18 points, eight rebounds and five assists his senior season of basketball. He shot 39 percent from 3-point range and 86 percent from the free-throw line.
"Cory will be a tremendous asset to our program in a variety of ways," said CSI Head Coach Jeff Reinert. "On the court, he's a tenacious defender with the ability to completely take an opposing player out of the game. Offensively, he is an unselfish passer with the ability to score from all three levels when needed. He has a toughness and grit that is hard to replicate. More importantly, Cory is a high character kid with a great set of values. We believe Cory will greatly impact our on court performance and our locker room culture."
Outside of school ball, Barnes competed for Team Durant AAU team that toured on the Nike EYBL circuit.