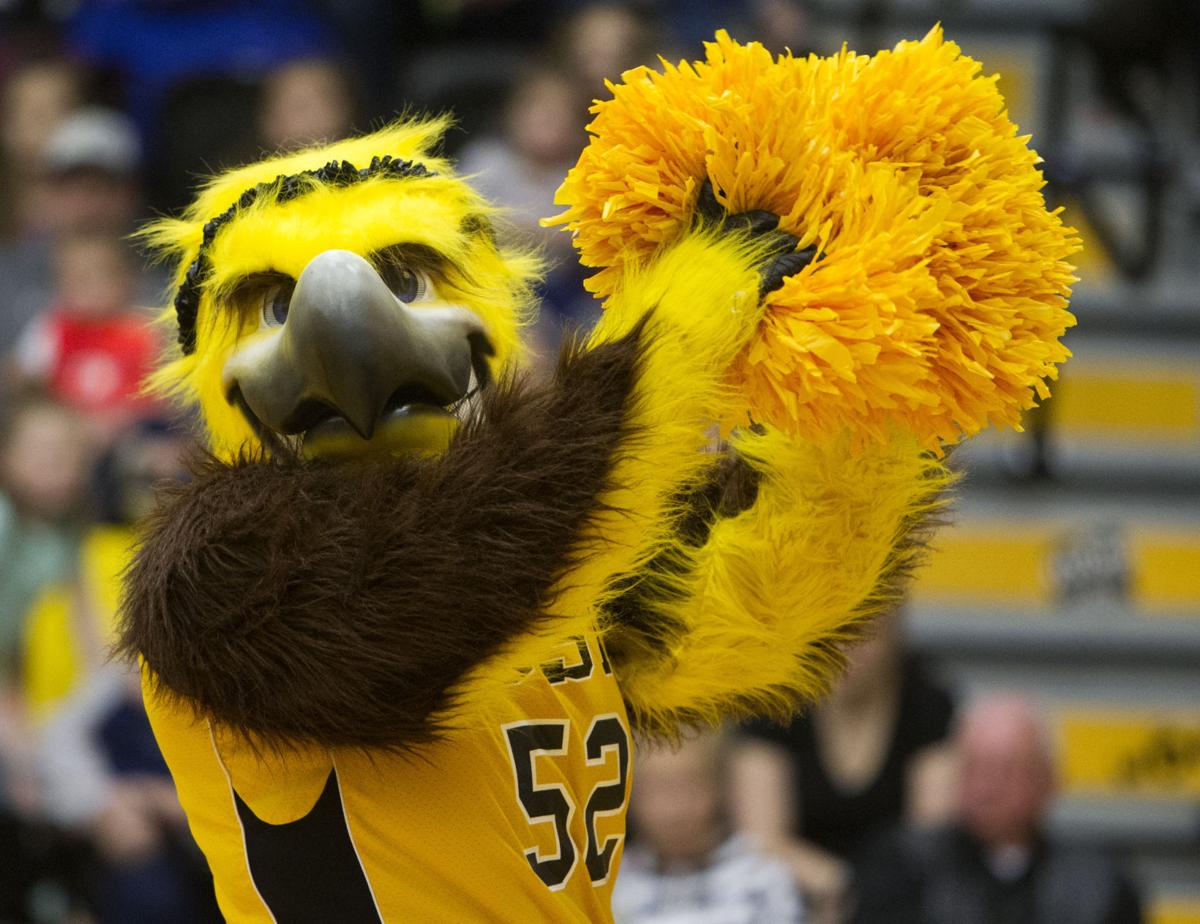 PITTSBURG, Kansas—The College of Southern Idaho Men's and Women's Distance Track Teams finished with some solid performances on the final day of the NJCAA Division I Indoor Track and Field National Championships.
Only competing in the distance events, CSI's women's team placed 17th and the CSI men took 20th.
Individually, Amy White placed seventh in the mile in 5:17.14 and eighth in the 1000 meters in 3:12.39.
Abdelgadir Mohamed ran a personal best time of 1:53.46 in the 800 meters to place fifth.
Both Eric Christen and Griffin May competed in the one mil. Christen placed 14th in 4:24.77 and May was 16th in 4:31.68.
"All of our runners gave everything they had," said CSI Head Coach Lindsey Anderson. "I am so proud of the effort they gave and how well they all did."
Golden Eagle Men win third straight game
TWIN FALLS, Idaho—The 11th-ranked College of Southern Idaho Men's Basketball team beat USU Eastern 79-70 Saturday to take a 1 1/2-game lead in Scenic West Athletic Conference standings.
USU Eastern out-shot CSI but the Golden Eagles out-rebounded USUE 48-33 and took advantage of 22 second-chance points to get the win.
Tsotne Tsartsidze led CSI with 19 points and 14 rebounds for the double-double. Other Golden Eagles in double-digit scoring included Deng Dut with 13, Maurice Barnett with 12, KT Raimey with 12 points and Amoro Lado with 10. Barnett added six rebounds and Raimey had five assists.
CSI, now 14-2 overall and 8-1 in conference play, hosts Southern Nevada Tuesday at 7 p.m.
CSI WBB falls to USU Eastern Saturday
TWIN FALLS, Idaho—The College of Southern Idaho Women's Basketball Team struggled to find the offense Saturday, falling to USU Eastern 69-59.
The Golden Eagles shot just 38 percent from the field and 18 percent from long range. USU Eastern was the opposite, knocking down 48 percent from the field and 56 percent from beyond the arc.
Courtney Stothard led the Golden Eagles with 17 points and five rebounds. Kaitlyn Burgess added 14 points and Jordan Todd had 12.
On the boards, Ashlee Strawbridge had a team-high six.
CSI, now 13-4 overall and 7-3 in conference play, still stands in first place by a half game.
Golden Eagle Volleyball wins in three
HENDERSON, Nev.—The College of Southern Idaho Volleyball Team swept Southern Nevada 25-22, 26-24, 25-15 Friday to improve to 10-7 overall and 2-3 in the Scenic West Athletic Conference.
The Golden Eagles were led by Taylor Burnham's 11 kills. Savannah Taosoga added nine, while Gabby Polynice and Pia Selka each tallied six kills. Polynice was a wall at the net, finishing with six blocks.
Defensively, Miyu Tsurumaki and Kerra Trimble each had 13 digs. Hannah Randall led the team with 18 assists.
CSI travels to Salt Lake next Wednesday.
Softball with two walk-off wins to sweep Southern Nevada
TWIN FALLS, Idaho—The 19th-ranked College of Southern Idaho Softball Team didn't win pretty Saturday, but managed to come out on top 16-15 and 7-6 in a Scenic West Athletic Conference doubleheader Saturday.
The Golden Eagles trailed 12-3 early in the game and looked like they were poised to get run ruled in five. But CSI scored eight runs in the bottom of the fourth and one in the bottom of the fifth to tie it up. CSN fought back adding two runs in the sixth and one in the seventh to lead 15-12.
Caitlin Turner led off the inning with a walk followed by a Sophia Stoddard single and a Payton Hammond walk to load the bases. After a CSI out, Cortney Rhees crushed a ball over the right field fence for the walk-off grand slam and the win.
Rhees ended the game 4-for-5 with four RBI. Maizie Clark went 3-for-4 at the plate and Maya Williams was 2-for-4 with a home run and four RBI. Carley Croshaw also had a home run in the game. Siera Horton earned the win.
Game two started a lot differently with CSI jumping out to the 5-2 lead through four innings. CSN score one in the fifth but the Golden Eagles countered with a solo home run by Sophia Stoddard in the six. The Coyotes scored three in the top of the seventh to set up more walk-off heroics.
Croshaw singled to start the inning before Rhees hit a ground ball to the third baseman that she threw over first base allowing Croshaw to score the game winner.
Stoddard and Rhees each finished the game 2-for-4. Clark was 1-for- 2 with a double and three RBI. Payton Hammond earned the win, going all seven innings and giving up five earned runs on nine hits with four strikeouts.
CSI, now 13-9 overall and 4-0 in conference play, travels to third-ranked Salt Lake next weekend.