CSI Men win SWAC regular season title
TWIN FALLS, Idaho - The College of Southern Idaho Men's Basketball Team defeated Colorado Northwestern 119-77 Saturday, winning the Scenic West Athletic Conference title along the way.
It was a fitting last home contest as the Athletic Department honored the outgoing sophomores.
Steve Smith led all scorers with 25 points. He knocked down seven 3-pointers. Other Golden Eagles in double digit scoring included Sebastian Reynoso-Jimenez with 15, Amoro Lado with 13 and Daylen Williams with 11. Reynoso-Jimenez added eight rebounds. Deng Dug was solid across the board, finishing with nine points, seven assists and seven rebounds. Chayce Polynice had five points and seven rebounds.
CSI, 19-2 overall and 13-1 in conference play, travel to Salt Lake CC Saturday for its final regular season game. The Bruins are in second place at 9-3.
Golden Eagle Women roll past CNCC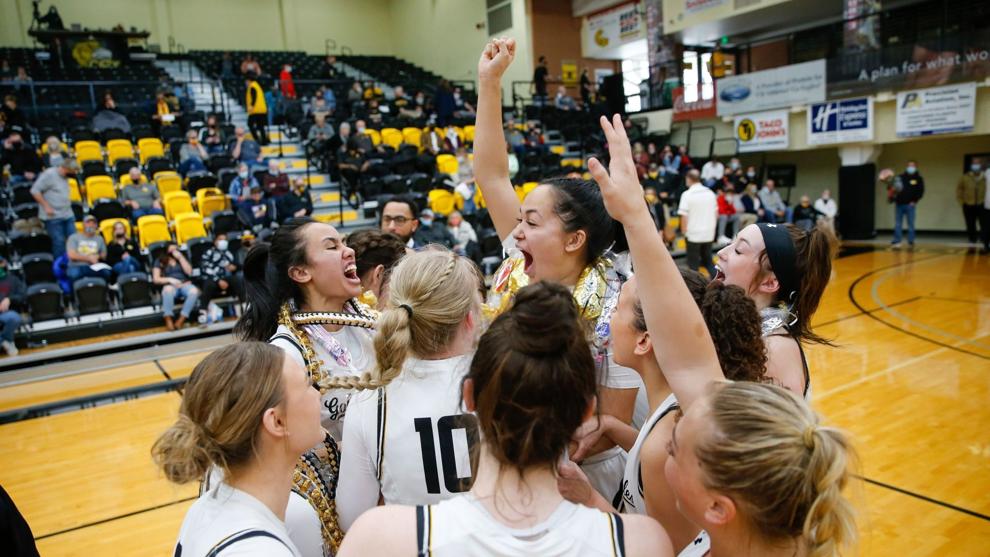 TWIN FALLS, Idaho - The College of Southern Idaho Women's Basketball Team made sure it would have a least a share of the Scenic West Athletic Conference title with a 77-41 win over Colorado Northwestern CC Saturday on sophomore day.
The Golden Eagles have one league game left at Salt Lake next week. With a win, they would be the outright winner. A loss and there could be up to a three-way tie for first.
Leading the way for the sophomores on Saturday was Sierra Davis. She finished with 13 points, 13 rebounds and four assists. Kaitlin Burgess added 12 points and four rebounds. Both Karmelah Dean and Jordan Todd each had 10 points. Dean also had five assists and six rebounds. Kiana Eskelson finished with eight points and six rebounds Kyra Paniora had three rebounds and four assists, while Macie Knapp had five rebounds and three assists. The Golden Eagles were also able to honor the final sophomore by having her check into the game to be acknowledged. Jalen Callender has missed the season due to an ACL tear.
Seven pitchers combine to throw shutout
TWIN FALLS, Idaho - The College of Southern Idaho used seven different pitchers to lead the Golden Eagles past Community Christian College Saturday 17-0.
Jayson Hibbard, Ethan Horner, Logan Bleazard, Andrew Baughn, Caden Christianson, Dawson Cummins and Taye Newman each pitch an inning, combining to give up three hits with 12 strikeouts.
Andrew Gregersen led the offensive charge, going 2-for-3 with a double, home run and three RBI. Tate Gambill was 3-for-3 with three RBI.
CSI, 16-12 overall, travels to Colorado Northwestern next week for a Scenic West Athletic Conference series.
Golden Eagle Softball takes two from Snow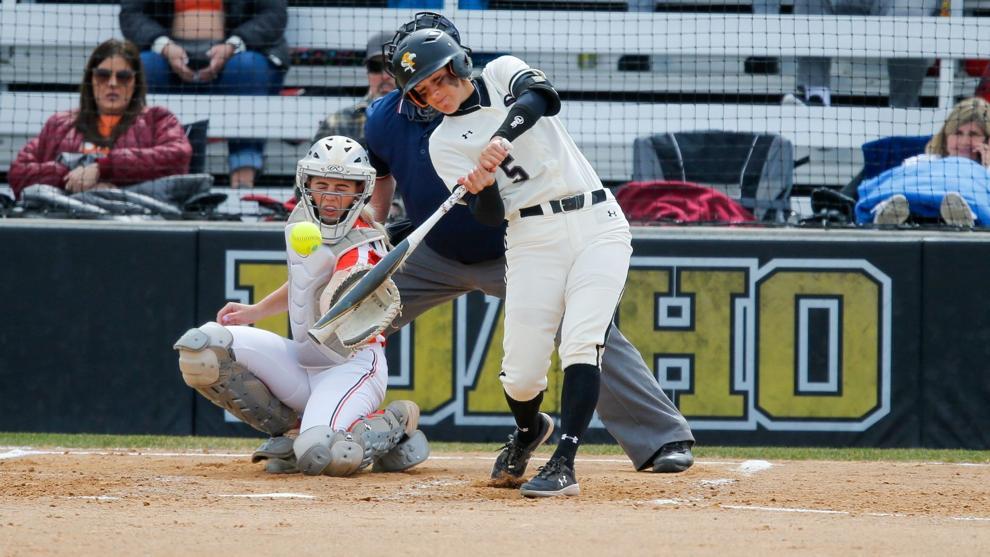 TWIN FALLS, Idaho - The College of Southern Idaho Softball Team survived an offensive battle against Snow Saturday, winning game one 10-8 and then followed with a defensive battle, taking game two 5-4.
The Golden Eagles out-hit Snow 13-to-9 in the first game, getting a grand slam and three-run home run from Payton Hammond. She finished with seven RBI. Caitlin Turner was 3-for-4 with a home run and Brynne Tolley was 2-for-4 with a double and home run. Sophia Stoddard was 2-for-2 with two walks.
In the circle, Gracie Walters earned the win, going six innings and giving up nine hits with five strikeouts.
Jessica Touchard came in to get the save in the seventh, giving up no hits, no runs with one strikeout.
Touchard then pitched the final game, getting the win. She pitched seven innings, giving up just three earned runs on three hits with two strikeouts.
The Golden Eagles trailed 5-3 going into the bottom of the seventh. Sophia Stoddard reached first on an error to start the rally. Hammond walked. After a pop up and fly out, it set up an opportunity for game-winning heroics from Maya Williams. The sophomore crushed a ball over the center field fence to give CSI the win Williams hit two home runs in the game, going 3-for-4 with five RBI.
CSI, 16-12 overall and 7-5 in conference play, hosts Colorado Northwestern Friday and Saturday.
Golden Eagle Volleyball comes up just short against #4 USU Eastern
PRICE, Utah - The College of Southern Idaho went toe-to-toe with fourth-ranked USU Eastern Friday on the road but just fell short, falling 28-26, 19-25, 25-18, 25-17.
Laura Valentina led the Golden Eagles with 12 kills and added three blocks. Pia Selka was also good at the net, posting 11 kills and five blocks.
Defensively, Taylor Burnham led CSI with 22 digs. Miyu Tsurumaki added 21.
Keaupunali Kamakeeaina ran the Golden Eagle offense, finishing with 38 assists and 10 digs. She also had four blocks.
CSI, 11-9 overall and 3-5 in conference play, returns home for its final two regular season matches next week on Wednesday and Friday.