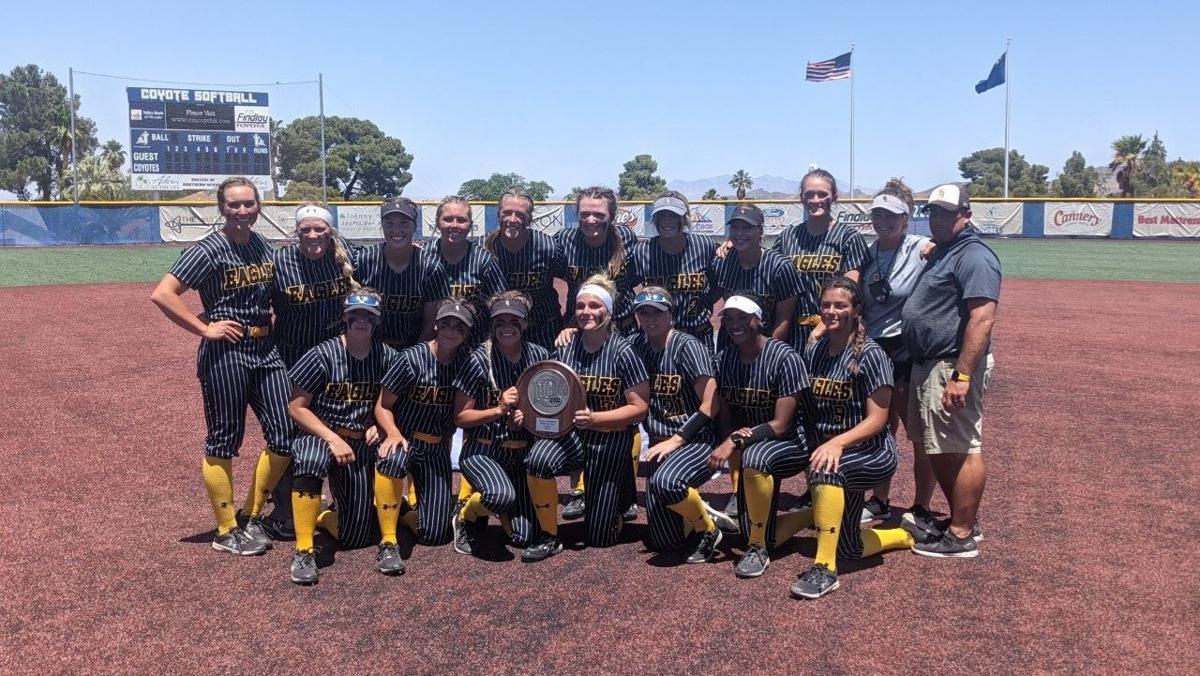 LEVELLAND, Texas — The College of Southern Idaho Men's and Women's Distance Track Teams finished up the NJCAA Division 1 Track and Field Championships on Thursday.
The Golden Eagles followed up their impressive showings on Tuesday and Wednesday with some solid finishes in the 5000 meters.
Maura Williams took ninth in the women's 5000 meters in a time of 19:04.98 and Taya Brewer placed 16th in 20:15.45. On the men's side, Kenneth Merrell placed 22nd in 16:24.56.
The Golden Eagles ended the national meet with three All Americans. Williams in the 10000 meters, Amy White in the 3000 Steeplechase and Eric Christen in the 3000 Steeplechase
That completes the Golden Eagles running season until next fall when CSI will open the fall with cross country.
CSI Baseball finishes Region 18 Tournament in third
HENDERSON, Nev.—After upsetting second-seeded College of Southern Nevada to earn a berth in the undefeated game, the College of Southern Idaho Baseball Team lost to top-seeded Salt Lake 9-6 and then was eliminated by Southern Nevada 15-5 on Friday to end its season.
The Golden Eagles held a 6-0 lead going into the bottom of the seventh against SLCC, looking poised to secure a spot in the championship game but the Bruins answered with six runs in the bottom of the seventh to tie the game and scored three more in the bottom of the eighth to secure the win.
Magnum Hofstetter was 3-for-4 at the plate with two RBI. Morgan Albrecht was 2-for-5 with two RBI and a double. Zack Petersen was 2-for-4 and Noah Hennings was 2-for-5 with a double and two RBI.
Nate Dahle threw a dominant four innings to start the game, giving up no runs on two hits with eight strikeouts. But the bullpen couldn't sustain that performance.
Against Southern Nevada, the Golden Eagles just ran out of gas. Tate Gambill was 2-for-2. Crew Robinson was 2-for-4 and Andrew Gregersen was 1-for-3 with a double and two RBI. Hibbard took the loss, throwing four innings and giving up four earned runs on four hits with three strikeouts.
CSI finishes its season with a 34-21 record.
Golden Eagle Softball finishes second at Region 18 Tournament
HENDERSON, Nev.—The College of Southern Idaho Softball Team battled back to the championship game Thursday but ultimately lost to top-ranked Salt Lake CC 8-0.
Gracie Walters and Siera Horton threw well but a few defensive miscues and timely hits by Salt Lake gave the Bruins a lead CSI couldn't overcome. The Golden Eagles had just three hits less than Salt Lake but never plated a run.
Sophia Stoddard finished the game 2-for-3 at the plate and Brynne Tolley was 1-for-2 with a walk.
Walters threw the first two innings, giving up three earned runs on three hits with three strikeouts. Horton threw the final four innings, giving up just one earned run on three hits with five strikeouts.
Walters, Horton and Stoddard were selected to the Region 18 All-Tournament Team.
The Golden Eagles, who have played every year of their existence in the Region 18 Championship game, finish the year with a 35-25 record and a second-place finish in the conference and region.
CSI Softball's Maya Williams signs with Cal State Bakersfield
TWIN FALLS, Idaho—Sophomore Maya Williams will be taking her softball game to Cal State Bakersfield next fall.
The Golden Eagle third baseman led the team in hitting at .413. She finished the season with 13 doubles, 11 home runs and 54 RBI. She posted a .500 on-base percentage with two walks and three stolen bases.
Williams also excelled in the classroom, earning NJCAA Academic All American honors.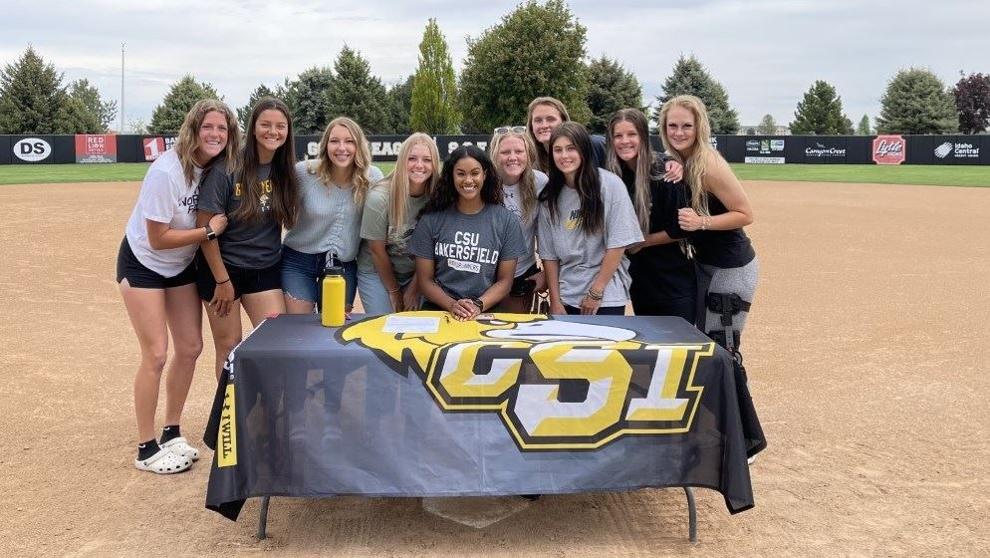 She was a Region 18 second-team selection on the infield for CSI.
This past year, she helped the Golden Eagles to a second-place Scenic West Athletic Conference finish and a second place finish at the Region 18 Tournament.