TWIN FALLS — Two Golden Eagles are leaving the nest.
On Tuesday, surrounded by teammates, sophomores Eric Christen and Amy White signed their letters of intent. Christen will be moving on to Idaho State University; White signed with Dixie State University.
Both will be reuniting with former teammates at their new schools.
Christen, who signed first, said he's excited for the opportunity but sad to be moving on from his teammates.
"I want to enjoy my last month and a half with the team because I'm going to miss them a lot," he said.
Still, he's looking forward to competing at the next level.
"It will be nice because it will be a lot more competitive and really push me harder," he said.
Seeing the campus for himself was a turning point for Christen choosing ISU.
"They have the new track facility, which is absolutely amazing," he said. "It's probably one of the best in the West now."
But the main deciding factor was the educational programs. As a student-athlete, Christen takes the student side very seriously.
With an interest in studying microbiology, ISU seems like the perfect fit for him.
"I'm just looking forward to continuing my education there," he said.
White also fell in love with the campus when she visited Dixie State. From the school to the campus and even the atmosphere of the students, she knew that is where she wanted to be.
"I wasn't even considering going to Dixie until these last couple of months, but I went and toured there and that changed everything," she said.
White is excited to move on to Dixie, where she will study finance, but she's grateful for her time at CSI. Originally, White was looking at going to Dixie straight out of high school, but decided against it.
It is a decision she's glad she made.
"I think, coming to a junior college first, it allows you to compete in college and it allows you two years to develop," she said. "Your freshman and sophomore year, it actually puts you in a position where you can compete."
Since coming to CSI, White said she has set personal records in almost all of her events. She credits head coach Lindsey Anderson for helping her develop as a runner.
"I think we're really fortunate here," she said. "This is a junior college but I think we have a D1 program for sure."
Christen also thanked Anderson for her guidance and training. His advice for his current teammates is to buy into the program and do everything she says because it will pay off in the future.
"You don't get to train under an Olympic athlete every day," he said. "Enjoy every second you have and make the most of it."
For White and Christen, they've clearly made the most of their opportunities at CSI. The memories made and friendships formed will stay with them as they begin the next step in their educational and athletic journeys.
PHOTOS: 2 CSI athletes sign letters of intent
Two Golden Eagles sign letters of intent
Two Golden Eagles sign letters of intent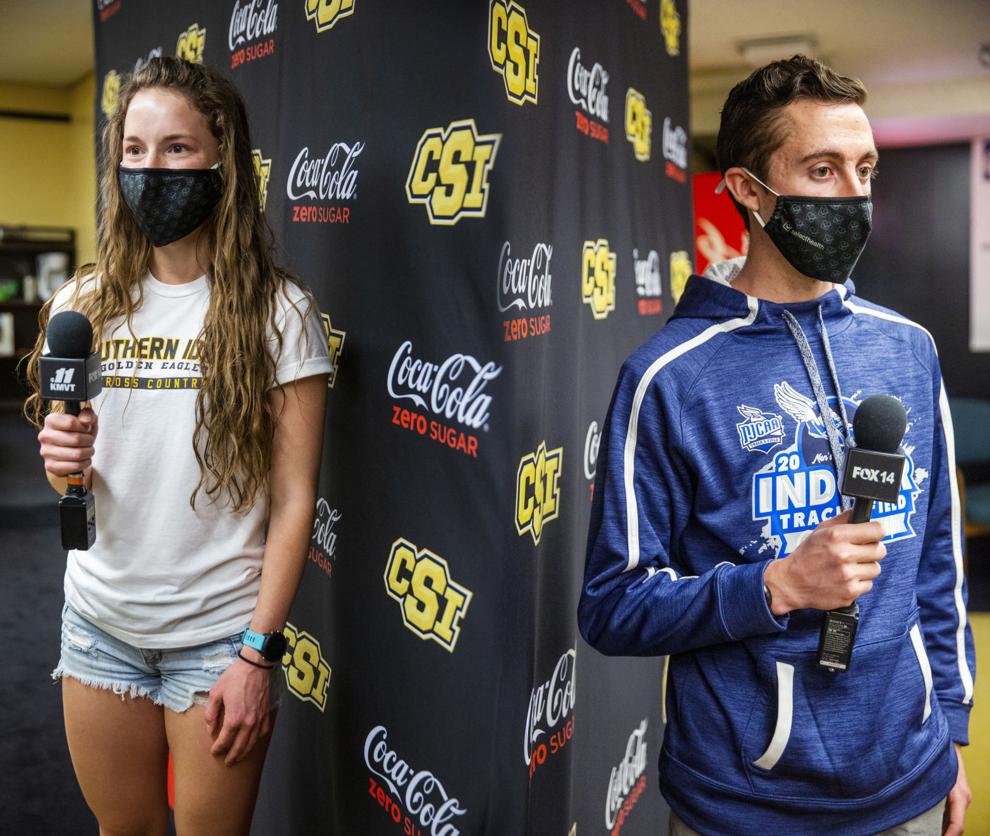 Two Golden Eagles sign letters of intent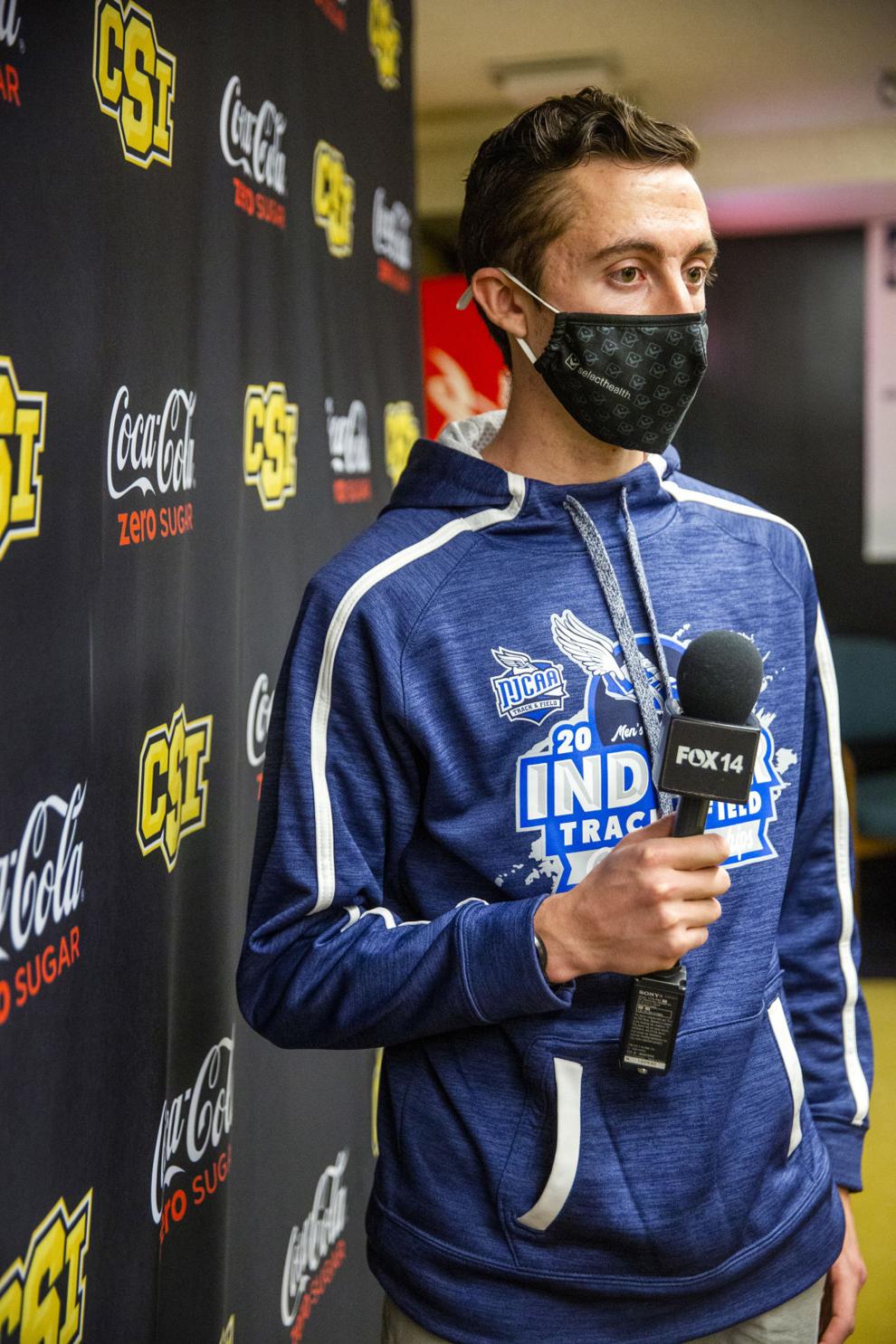 Two Golden Eagles sign letters of intent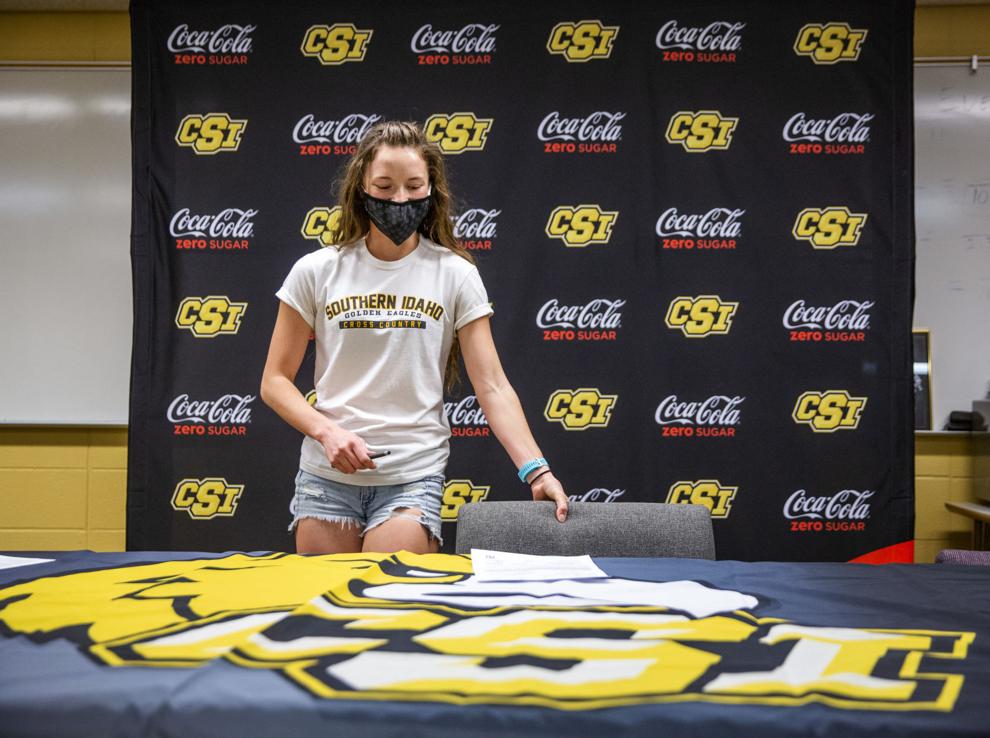 Two Golden Eagles sign letters of intent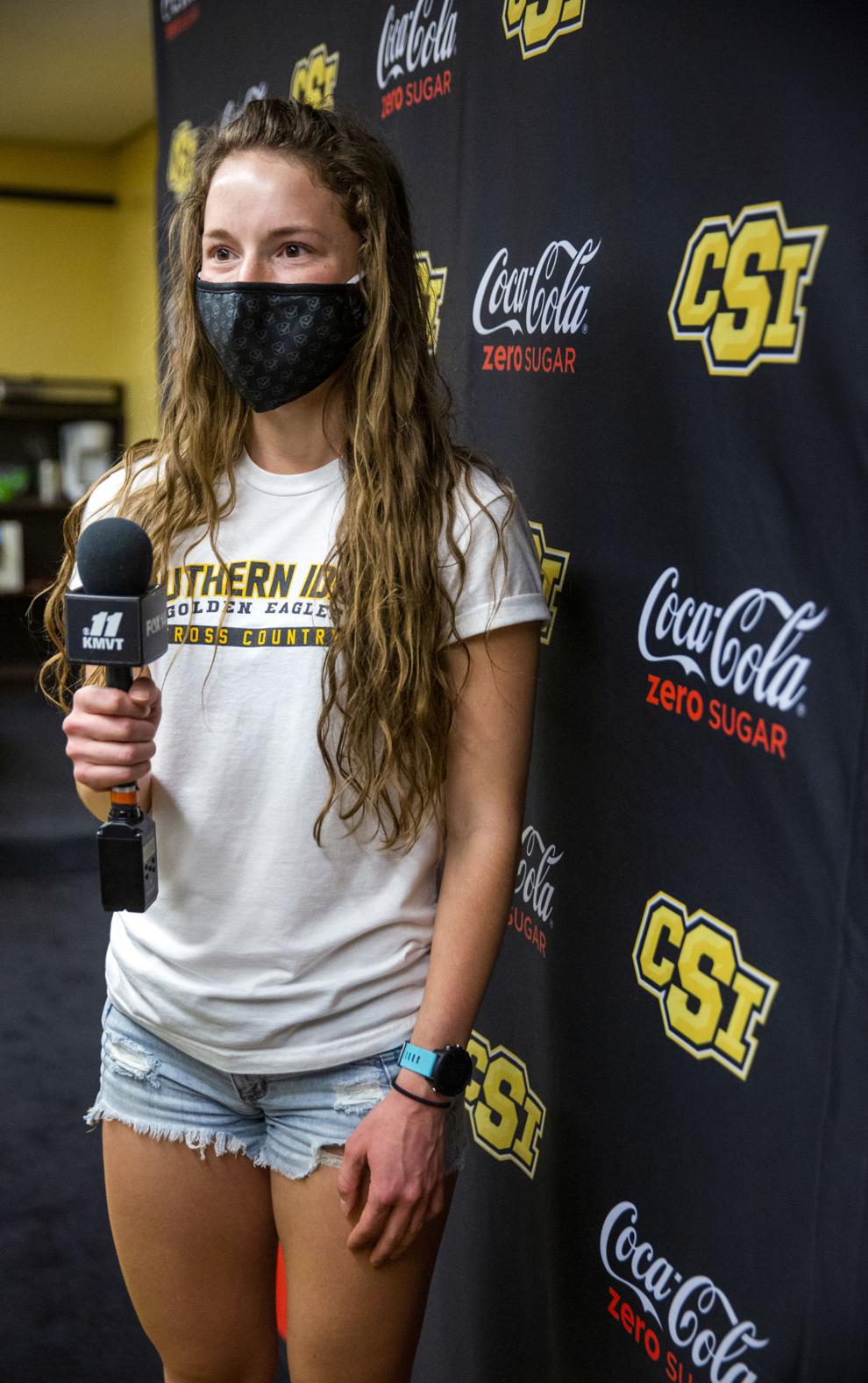 Two Golden Eagles sign letters of intent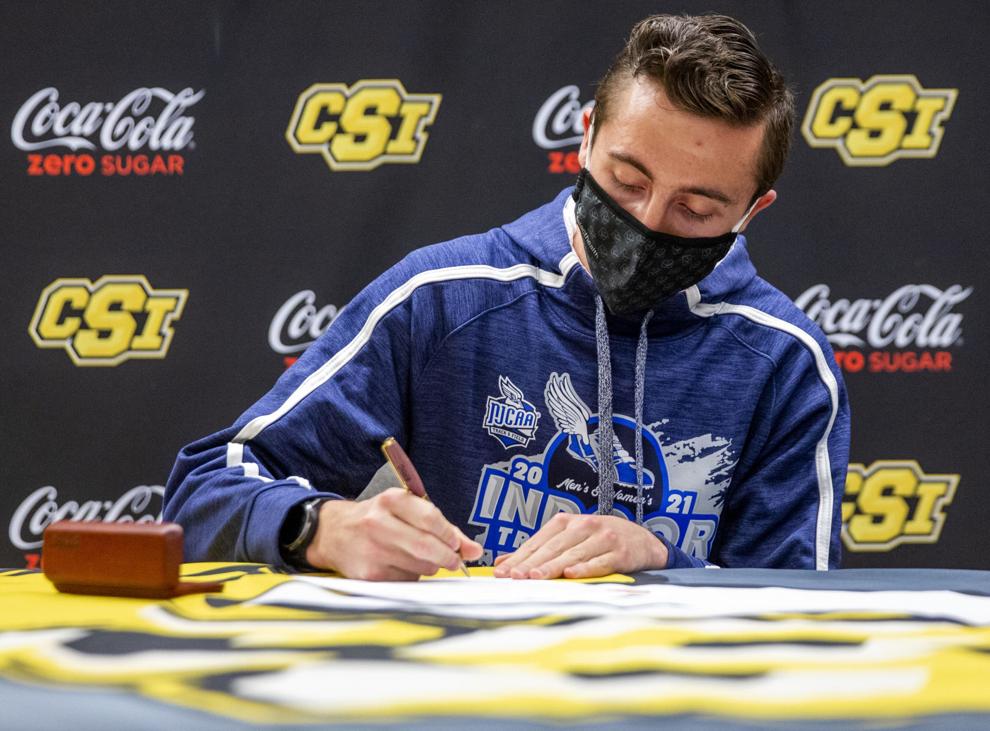 Two Golden Eagles sign letters of intent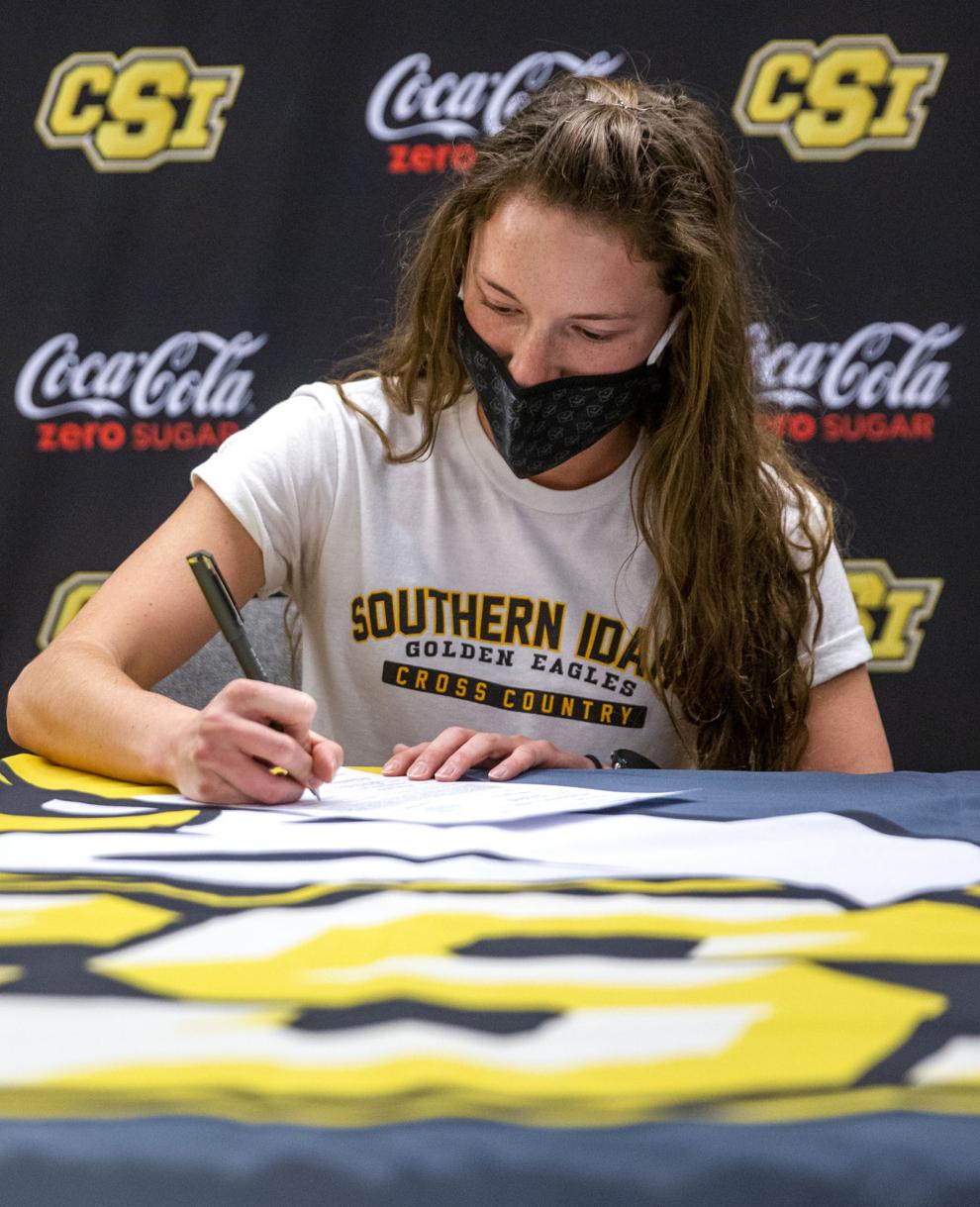 Two Golden Eagles sign letters of intent