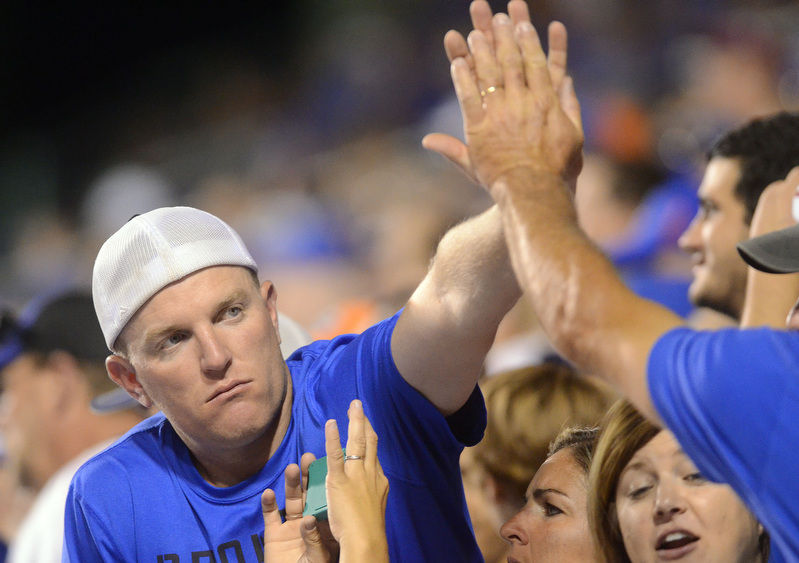 BOISE- After 16 years as part of Boise State's athletic department, Senior Associate Athletic Director Curt Apsey will leave the school early next month to become Director of Athletics at Carroll College in Helena, Mont.
"While we are very excited at this new position for Curt, at the same time we are sorry to lose a vital member of our senior staff," Boise State Director of Athletics Mark Coyle said. "Curt has served many roles during his career as a Bronco and he was very instrumental in helping to make a smooth transition for me and my family to Boise three years ago."
Serving in a variety of roles since joining the athletic department staff in 1998, Apsey's primary responsibility has been external fundraising. His efforts have helped the Broncos build and expand a number of athletic facilities.
"This has been an outstanding experience both professionally and personally for me and my family," Apsey said. "While it will be tough (to) leave, we are very excited about this new chapter of our lives."
Boise State emerged victorious on the road against its in-state rival Idaho Friday evening, posting a 2-0 win to wrap up a season-opening road trip.
The Broncos outshot the Vandals 18-6, including 14-1 in the second half.
Brooke Heidemann and Shannon Schueren scored the goals, each on assists from Kelli Drobney.
Boise State will follow up the win with its home opener Sunday against another in-state foe, Idaho State.
Boise State opened its cross country season Friday with its women's team taking first at the Utah Open over the host Utes.
Senior Marisa Howard took second individually with a time of 14:23.5 to lead three Broncos among the top five finishers.
While the men's team did not take first as a team, senior David Elliot did post his first ever win in a collegiate meet, finishing in 19:14.5. Freshman Andrew Rafla took fourth in his collegiate debut.
Idaho State and Idaho announced their schedules for the upcoming season on Monday and Tuesday, respectively.
With both schools now members of the Big Sky conference, they will play twice, including March 7 to close out the regular season.
ISU will also play host to Boise State and College of Idaho in nonconference in-state action.
Idaho has four teams on its schedule that made the NCAA toutrnament last year including perennial power Baylor. The Vandals seek their third consecutive conference title.