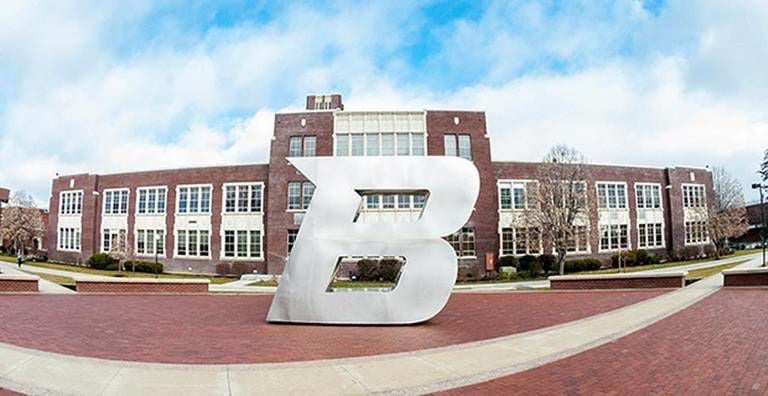 BOISE — Boise State University has extended its campus facilities closure through at least July 5 in response to a rash of positive tests for the coronavirus.
That means football summer workouts won't be able to resume until at least July 6, the athletic department confirmed Friday.
Boise State announced the original closure Monday, which was scheduled to run Tuesday through Sunday. That was after being notified of eight "positive or presumed positive" COVID-19 test results, according to a university email to the campus community.
Approximately 20 more tests have come back positive campus-wide with "dozens more still pending," according to the email from Chief of Staff Alicia Shier Estey.
The decision to close campus facilities is the result of the increase in infections as well as a number of compounding factors, according to the email, including ones the university said it can't control.
Boise State cited the high rate of infection and transmission in Boise "straining testing capacity," unanticipated delays in processing and communicating COVID-19 test results and a lack of "robust" contact tracing for the growing cluster.
According to the email, infected individuals who may not know they are infected could still be infecting others.
On Wednesday, Boise State said that it only had four members of the athletic department test positive out of 230-250 athletes, coaches and other staff members tested — and three of those were caught before the individuals arrived on campus. But other portions of the campus are open as well.
About 500 people were on campus on a given day before the closure, according to the university.
Friday's email from Estey says people on campus haven't been adhering to protocols such as wearing face coverings, maintaining social distance, staying home if symptomatic or exposed to the virus, and being vigilant about hygiene.
Boise State plans to have on-campus classes when the fall semester begins in August. Masks will be required.
"There has been a lack of compliance with these campus requirements that cannot continue," Estey wrote. "… If we don't all adhere to these guidelines, infection rates will continue to rise, creating health risks for vulnerable members of our community, prolonging the campus reintegration process, and jeopardizing our ability to remain on campus throughout summer and into the fall semester."
The email says Boise State still intends to require residential students to test negative before checking into housing this fall. It's unclear whether employee testing will expand beyond those at high risk, the email says, but the university is investigating "alternative testing options."
"The strain on testing capacity means that we must focus our testing efforts on the students, faculty and staff who are symptomatic or have been exposed to a person infected with COVID-19," Estey said in the email. "Because testing capacity is limited, members of the campus community should not test solely for the purpose of returning to campus unless they are instructed to do so by the university."
Voluntary workouts for athletics were permitted by the NCAA beginning June 1. Boise State began bringing football and women's soccer players to campus that week. Workouts began June 8.
Formal football workouts can begin July 13 and those expand to include team walk-throughs July 24. Fall practice is scheduled to begin Aug. 7. It's unclear how an extended closure will affect the Broncos' ability to meet that schedule.
Be the first to know
Get local news delivered to your inbox!