Mountain West Realty - Broker Lloyd Smith
"REAL ESTATE….IT'S WHAT WE DO!"
658 Overland Ave
Burley
,
ID
83318
Last Updated: January 22, 2018
| | |
| --- | --- |
| Sunday | Closed |
| Monday | |
| Tuesday | |
| Wednesday | |
| Thursday | |
| Friday | |
| Saturday | Closed |
About Mountain West Realty - Broker Lloyd Smith
Welcome to
Mountain West Realty!
---
We serve the entire Magic Valley area including Burley, Gooding, Rupert, Oakley, Bliss, Heyburn Declo, Malta, Paul, Filer, Twin Falls (base jumping anyone?), Mountain Home, Jerome, Fairfield, Buhl, Hagerman, Glenns Ferry, and Boise. Our agency is full service with knowledge and a passion for Idaho real estate.
We specialize in residential investment properties, residential homes, commercial properties, multiple unit investments, business investment properties, and ranch and farm properties.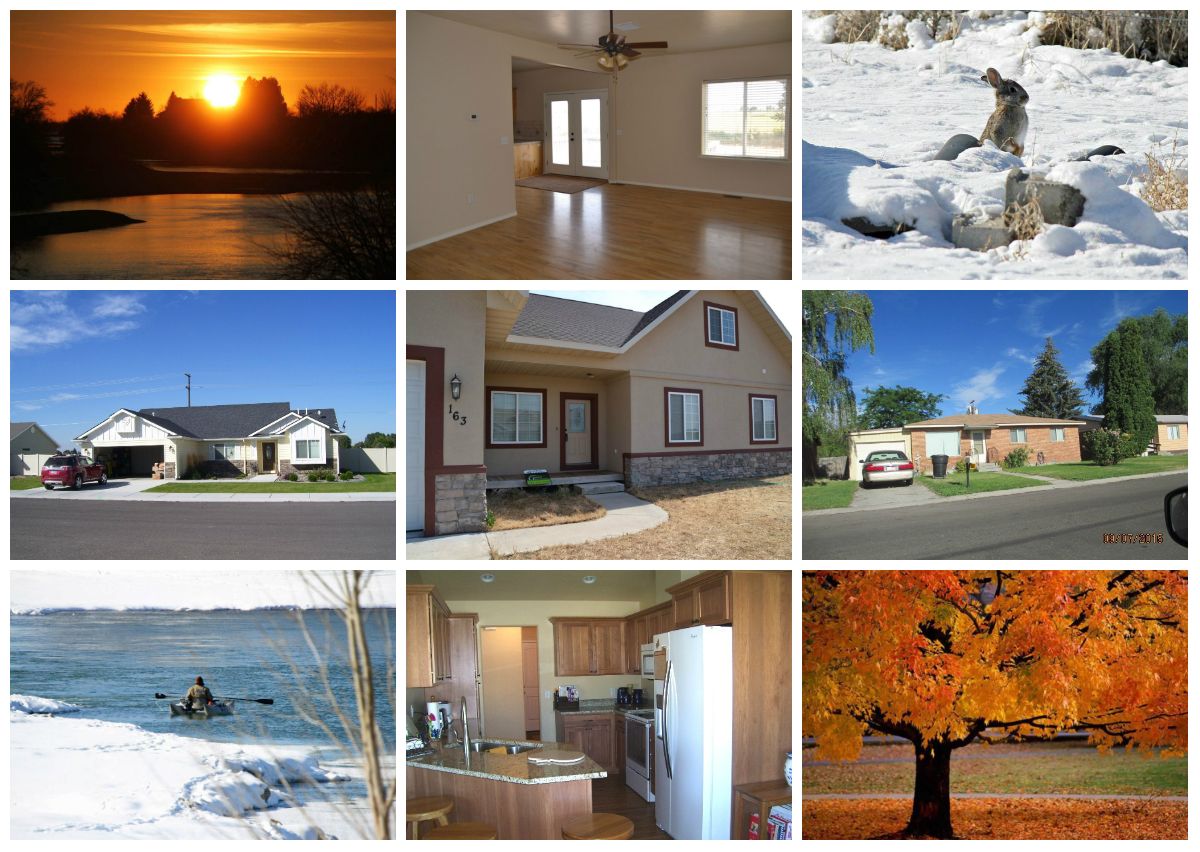 REAL ESTATE….IT'S WHAT WE DO!
Locations
---
Mountain West Realty
Burley Home Office
658 Overland Ave
Burley, ID 83318
Phone: (208) 878-3500
Fax: (208) 878-0495
Twin Falls Office
1182 Eastland Dr N Suite A
Twin Falls, ID 83301
Phone: (208) 944-0000
Our Agents
---
Kevin Askew
Associate Broker
Mountain West Realty
Teamaskew.com
Hi, my name is Kevin Askew. I am a native of the Magic Valley and enjoy golfing, fishing , hunting, and all the other wonders of the Valley. Previous to getting into Real Estate, I was involved in Farming & Ranching. I have been working with Buyers and Sellers in...
Read more about Kevin on the website...
Lacey Askew
208-731-9023
lacey@mtnwestrealty.com
Hello, I am Lacey Askew. I was born and raised here in the Magic Valley, I come from a farming back ground so I know how to work and get the job done.
I have been married to Kevin Askew for 32 great years. I love sharing time with our children and our grandchildren. I love to golf...
Read more about Lacey on the website...

Cindy Schmidt
208-320-3512
clschmidt55@email.com
Hi, I am Cindy Schmidt and I have been in the Construction and Real Estate business for over 30 years. I have lots of experience in serving my customers and listening to your wants and needs. I love to work with all types of customers and clients from first home buyers and sellers to...
Read more about Cindy on the website...

Denise McClusky
208-420-8770
denise@mtnwestrealty.com
As a native of the Magic Valley I can offer you a thorough knowledge of the area! I have been in the real estate business for 24 years and have the experience, knowledge and passion to make your buying or selling experience as pleasant and smooth as possible. My experience will make YOUR experience exciting, enjoyable and...
Read more about Denise on the website...
Laurie Madden
208-948-0408
laurie@mtnwestrealty.com
I have been selling real estate for 10 years in Southern Idaho, from Twin Falls, Hagerman, Buhl, Filer, Sun Valley and beyond. I love working with both Buyers and Sellers. I honestly feel all my clients and customers have become true friends! Please don't hesitate to give me the opportunity...
Read more about Laurie on the website...

Kilah Wilkinson
208-731-1505
e-mail: kilah@mtnwestrealty.com
Kilah has been serving the public for over 30 years in sales and as an real estate since 2004. Kilah believes education is the basis for staying knowledgeable and up to date on real estate issues. Kilah has achieved her GRI (Graduate Realtor Institute), ABR (Accredited Buyers Representative) awards and currently working towards...
Read more about Kilah on the website...
Amanda Weaver
208-316-2441
amanda@mtnwestrealty.com
Hi I'm Amanda Weaver and I Love Real Estate! I grew up in this glorious small community of Buhl, Idaho and spent my youth camping and fishing with my family. I am married with two boys that keep me running and we love Kayaking, fishing, camping and just exploring this amazing...
Read more about Amanda on the website...

Lisa Lekkerkerk
208-320-2378
lisa@mtnwestrealty.com
I'm Lisa Lekkerkerk. I have spent the last 20 years teaching elementary school and I have been an active real estate investor for the last 12 years. I have had a passion for real-estate for many years and recently became a full time agent. I would love to help you find your dream home, sell your property, and show you investment...
Read more about Lisa on the website...
Joan Brawley
208-358-3933
joan@mtnwestrealty.com
Twin Falls has been my home for over 60 years. My real estate career spans most of that 60 years...from High school employment with Twin Falls Title & Trust Company to retirement from teaching the pre-license real estate courses at...
Read more about Joan on the website...

Judy Holland
208-731-3141
judyholland07@gmail.com
I GRADUATED FROM VALLEY HIGH SCHOOL AT HAZELTON AND HAVE LIVED ON A FARM HERE FOR THE LAST 41 YEARS. I VOLUNTEERED AS A 4-H LEADER FOR MANY YEARS AND ON THE JEROME COUNTY FAIR BOARD. I ALSO...
Read more about Judy on the website...

Lloyd Smith
208-431-2930
Lloyd@mtnwestrealty.com
Hi! I`m Lloyd Smith, Broker and Owner of Mountain West Realty. I was called into real estate 22 years ago as a servant to those in need of buying, selling and investing in Idaho properties. It`s a passion not a job!
I have been a life long resident of Southern Idaho and...
Read more about Lloyd on the website...
Bridger Smith
208-420-8389
bridger@mtnwestrealty.com
Hi, I'm Bridger Smith and I am very excited to have the opportunity to serve the people of and those coming to not only the Twin Falls area, but my friends in Burley and Rupert as well. I grew up in the Mini-Cassia area and...
Read more about Bridger on the website...
Faye Emerson
208-420-9237
faye@mtnwestrealty.com
Faye is a retired nurse of 32 plus years! While working toward her Nurse Practitioner's she married her 4th grade sweetheart and went into real estate. Having earned her associate brokers license Faye continued her education and now has...
Read more about Faye on the website...


Teresa Loya
208-431-2613
teresa@mtnwestrealty.com


Teresa has come full circle the past 17 years....from real estate agent to mortgage lending to escrow officer and back to her first love....Real Estate!
Teresa knows the ins and outs of real estate and is so ready and able to...
Read more about Teresa on the website...

Dani Kidd
208-407-0570
dani@mtnwestrealty.com
Hi, I'm Dani Kidd and I am so very excited to have the chance to serve you and your family as you search for your home in this beautiful area! My main focus currently is in residential sales in the Burley, Rupert, Heyburn, Paul and Declo area.
I grew up in Eastern Idaho but fell in love with...
Read more about Dani on the website...

Juan Maestas
949-547-2209
juan@mtnwestrealty.com
Juan spent 5 years serving our great country alongside the US Marines as a Hospital Corpsman (medic) in an infantry division out of Southern California. There he met his beautiful wife Kaitlyn and began a decade long career in the dance industry. Six years into their...
Read more about Jaun on the website...

Chelse Welker
208-312-5469
chelse@mtnwestrealty.com
I have lived in the Mini-Cassia area for eleven years and I just love it here! Real estate has been a dream of mine and now I have found my calling. I know all the neighborhoods and can help you select the best home for...
Read more about Chelse on the website...
Frine Carson
208-249-5952
frine@mtnwestrealty.com
My name is Frine Carson, born and raised in South America...Lima Peru to be exact! I am proud to have four beautiful children and see them as often as possible. In my free time my husband and I hiking, camping and being in the great outdoors of Idaho.
My successful career in real estate started 11 years ago in...
Read more about Frine on the website...
Testimonial
---
"When I met Lloyd for the first time, I thought he would just be our real estate agent; however, he became more than that to our family! He became a close friend…Someone you can trust. Trust is a huge aspect of real estate that I think people tend to forget about, which is fine when you choose Lloyd Smith. Lloyd is honest and humble. He is what encompasses what someone imagines a real estate agent to be like because he gets the job done with integrity. When picking a real estate agent, pick honesty and integrity, so pick Lloyd Smith…We are happy we did!!"

-Crystal and Mike Giardino
"My experience with Lloyd Smith and Mountain West Realty was AMAZING. I moved to the Burley area the end of 2014 and had a house to sell in Rexburg. At first, I tried to just take care of everything myself because I already knew a couple that was interested in buying my home, and thought it would be easy. Little did I know how much hard work it was to keep on top of the buyers! I met Lloyd and he was MORE than happy to help me sell my home, even though it was a couple of hours away.
Lloyd worked endlessly until everything was finalized and I had a check in my hands. I can't even imagine having to do the things he did for me; it was way too much work for me. That is certain!
Lloyd and his staff are so friendly and they all work an a great environment that makes you feel comfortable and at home.
I would highly recommend Mountain West Realty to anyone looking to buy or sell a home--they make it easy!
Thank You, Mountain West Realty!"
-Taylor Ballard Hymas
We have to say, "thank you", to Lloyd Smith!!! When he became involved in the sale of our Wendell home we had nothing but excellent representation! Lloyd ensured we were informed of any issues, and that we understood the verbiage of any contract we were asked to sign. We have full trust that Lloyd deals honestly with his client/customers! Thanks again.
-Jeff & Rebecca Ashmead
Is this your business?
Promote your business through our innovative Marketplace system! It's free to sign up!