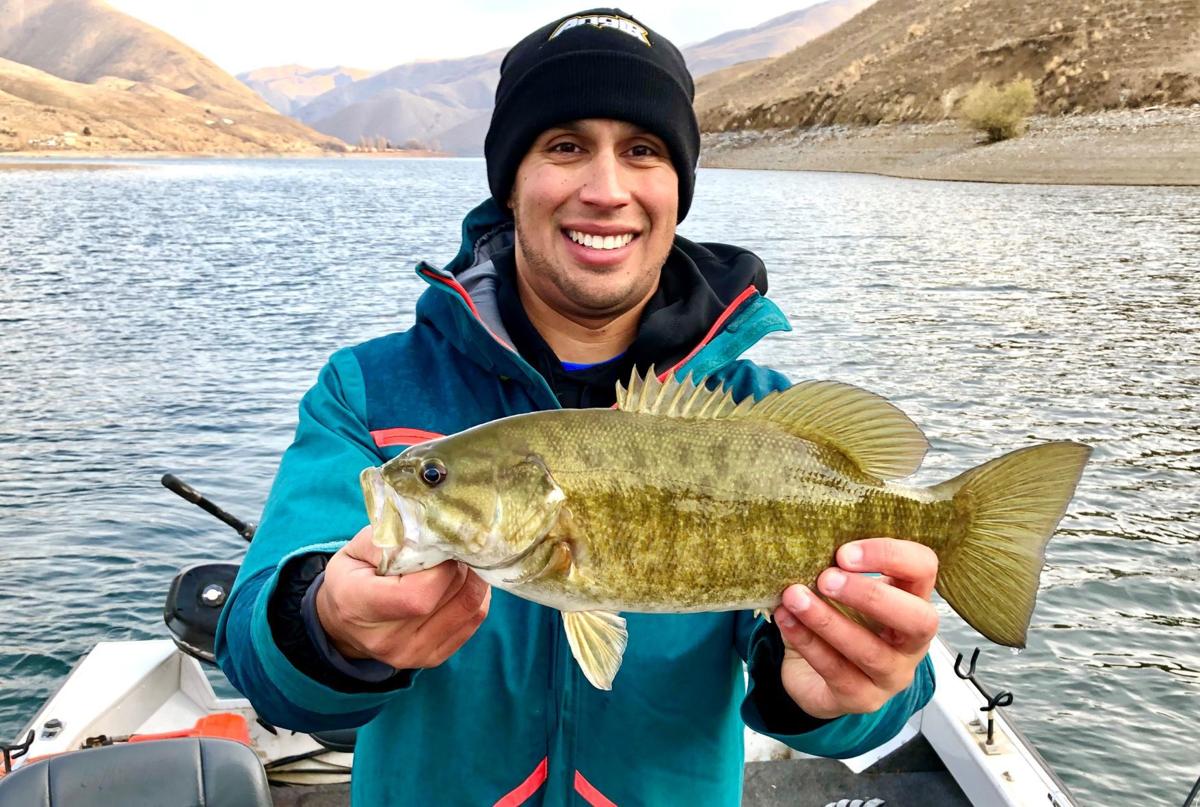 On a recent trip to a Snake River reservoir, my buddy Caleb and I experienced a rare combination — ice on the boat launch and bass in the boat. It was a pleasant surprise catching three-pound smallmouth in late November, but the chilly temperatures called for ski coats and bibs.
The cold also served as a reminder after a long, mild fall across southern Idaho — winter, as we learned in Game of Thrones, inevitably comes.
For many, the arrival of cold temperatures signals the end of the fishing season. Some anglers put their rods away and focus on hunting, while others simply prefer to do their fishing in fair weather.
But we don't have to quit fishing when the thermostat drops. In fact, winter brings unique angling opportunities that aren't available most of the year. If you don't feel ready to hang up your gear until spring, here are some ideas for cold-weather fishing:
Hit the rivers: Apart from the cold, winter is an ideal time to fish trout streams. Flows are low, making it easier to walk, wade and identify good fishing holes. Angling pressure also drops, which means the fish will be less wary and you might have a prime stretch of river all to yourself. Layer up and go get 'em! (Check the regulations to make sure your chosen stretch of river is still open.)
Bundle up and boat: Ice will eventually put an end to the boating season, but for now, most local waters remain open for business. The Snake River, C.J. Strike, Anderson Ranch, Salmon Falls Creek and Magic Reservoir often remain productive for boaters until they freeze. Trout, crappie, perch, walleye and Kokanee are the most popular winter targets. Remember to dress warm — it's usually several degrees colder on the water, especially when the boat gets moving.
Pray for ice: For some, ice fishing is the crown jewel of winter, the reason we tolerate icy roads, shoveling snow and crazy holiday shoppers. If you love to ice fish — or if you're looking to pick up a new hobby this year, now is the time to prepare. Put new line on your ice rods. Gas up your auger and sharpen the blades. Organize your gear and check out the latest gadgets at the tackle shop. Do your prep work now and, with any luck, we'll be hard-water fishing by Christmas.
Winterize your gear: Before you toss your tackle into a dark corner of the garage, consider a few tips for winterizing your fishing equipment. Boats should be covered and stored indoors and out of the elements. For tackle, an attic or spare closet make a much better home than a leaky shed or the trunk of your car. Take care of your gear this winter so it can take care of you when you hook your first big bass next spring!
Stay warm out there, and tight lines!
Be the first to know
Get local news delivered to your inbox!