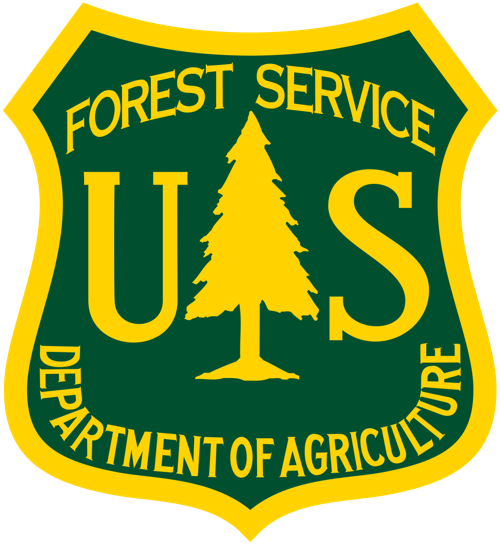 FAIRFIELD — Robison Logging and Excavation, contractors working on reconnecting Forest Road 227 between Big Smoky and Featherville, have made excellent progress, the National Forest Service announced in a statement Wednesday.  The "lower realignment" is essentially finished, and they have started working on the "upper realignment" coming in from the west side. Next week, the contractors plan to move around to the Bowns Campground (Big Smoky) side. As they put culverts across Bowns Creek, minor delays can be expected getting to/from the Big Smoky Summer Home Area south of Bowns Campground.
Beginning as early as July 8, the contractors will start hauling rock from along Forest Road 227 west of Worswick Hotsprings to the Bowns Project Area. Full daytime closures on the 227 Road between Five Points (FR 094 and FR 227) through the "narrows" to Worswick Hotsprings will occur at that time on weekdays only. Travel over Couch Summit to Smoky Bar will not be affected, nor will travel to Little Smoky Creek (or Ketchum) from Wells Summit.
Starting July 6 through July 9, Camas County will be working on the Fleck Summit Road replacing culverts and fixing the road prior to the contractor closures. The county will have flaggers on both ends of the work zone and expect slight delays.
Beginning as early as July 13, restrictions on traveling over Fleck Summit will occur as contractors begin widening the 012 Road. During that time, traffic will be allowed over Fleck Summit before 8 a.m., between noon and 1 p.m., and after 6 p.m. on weekdays. No delays would occur on weekends.
Please note that from now until sometime in August when the South Fork Boise River Road "realignments" are completed, the area along the FR 227 washouts between Bowns Campground and the confluence of the South Fork Boise River/Big Smoky Creek will be closed for public safety. This includes all travel, motorized and non-motorized (bicycling, walking, etc.) Please plan ahead to take a different route, i.e. through Fairfield. Bicycles and motorcycles have been traveling through the construction zone and this must stop! Please help avoid an accident or a delay in completing the road reconnection by staying clear of construction activities and not traveling through the closure. Tickets and fines will be given to those who do not heed this closure.
Please contact project manager David Skinner at 208-764-3475 or email him at david.skinner@usda.gov for additional information.
Concerned about COVID-19?
Sign up now to get the most recent coronavirus headlines and other important local and national news sent to your email inbox daily.