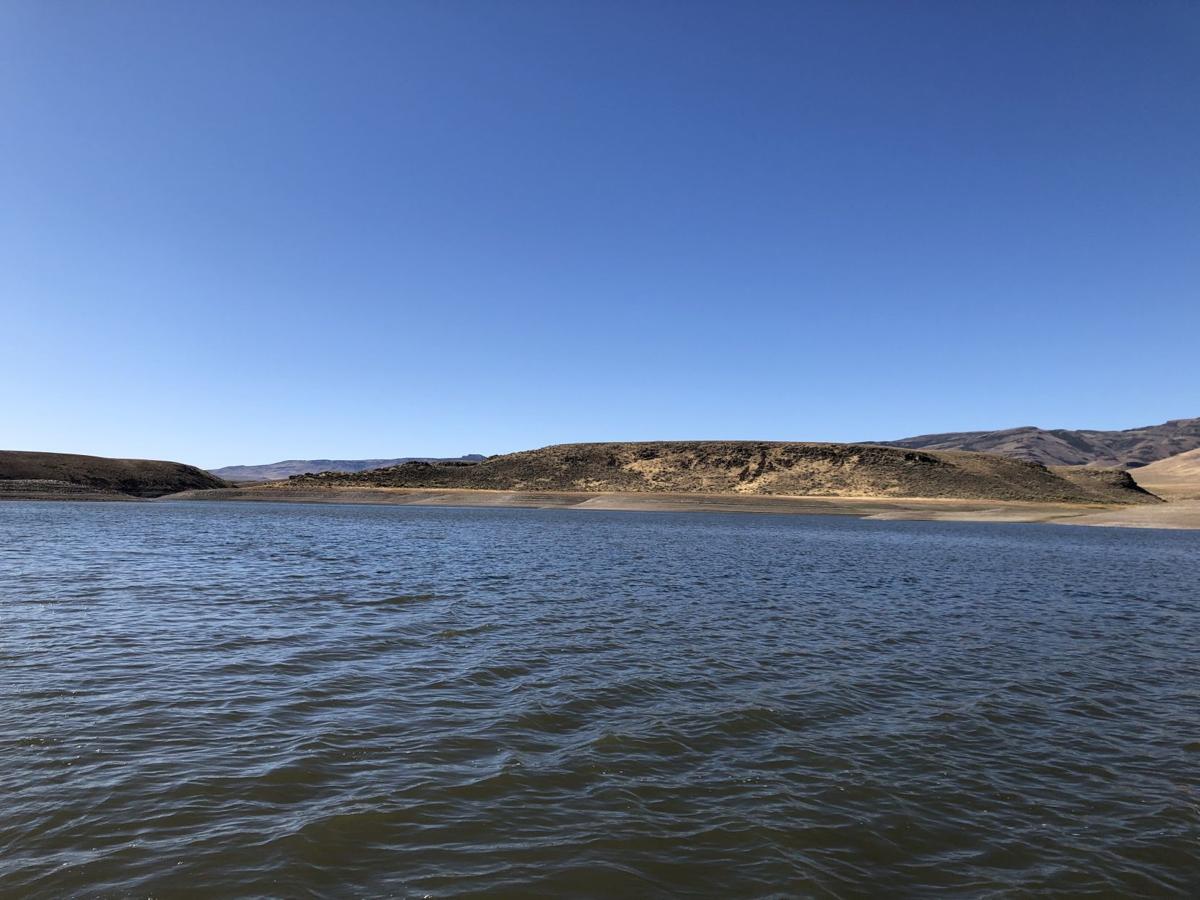 TWIN FALLS — In the remote waters of Salmon Falls Creek Reservoir, a mysterious creature lurks — an elusive predator whose oversized eyes resemble clouded marbles by day and glow-in-the-dark orbs by night. The toothy fish is prized by some, feared by others and understood by precious few in this part of the country.
Meet the Idaho walleye — a fish whose presence provides a unique opportunity for anglers in the Magic Valley and beyond.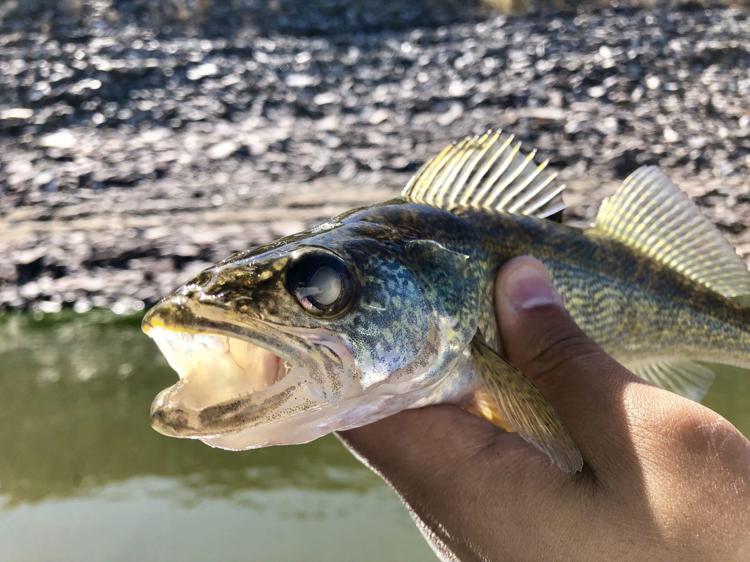 A rare breed
In many regions — the Great Lakes and Midwest, in particular — the walleye's large size and delicious flesh make it one of North America's most popular game fish. But in Idaho, they are difficult to find. Officially, only five Gem State lakes hold walleye— Oneida and Ririe on the far east side of the state; Pend Oreille in the Panhandle; and two desert reservoirs south of Twin Falls: Salmon Falls and Oakley (also known as Lower Goose Creek). Of the five, Salmon Falls is the most popular destination (although the state record, a 17.88-pound giant caught by Damon Rush in 2011, came out of Oakley).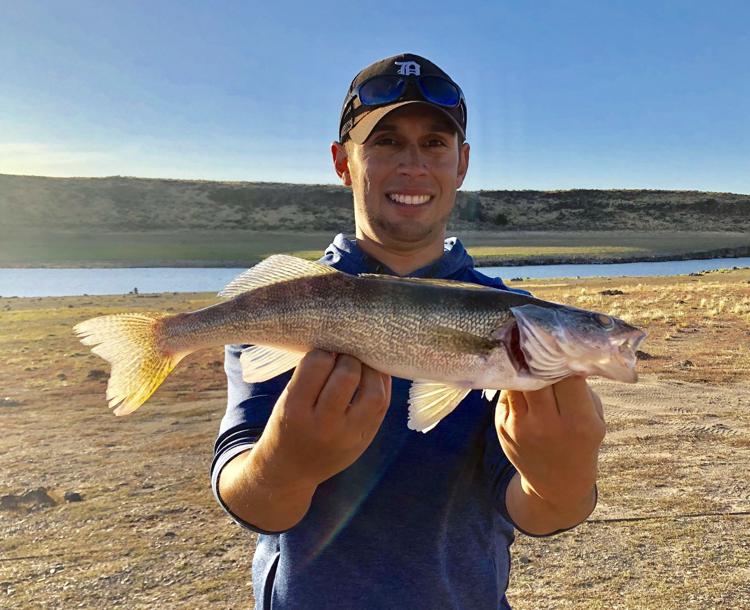 Idaho Fish and Game has stocked walleye in Salmon Falls and Oakley for more than two decades, creating a fishery that otherwise would not exist.
"Our objective is to maintain a unique fishing opportunity," said Joe Thiessen, a fishery biologist for the Magic Valley Region. "We stock about 1.5 million fry almost every year, which has established a quality fishery for anglers to enjoy."
Salmon Falls and Oakley were chosen because they are closed systems — meaning there is little risk of walleye filtering into river systems where they aren't wanted. In Salmon Falls, walleye face competition for food not only with each other but with healthy populations of smallmouth bass, yellow perch and stocked rainbow trout.
"It's a high-density reservoir," said Joe Kozfkay, a regional fisheries manager for Fish and Game. "Because we don't have species like shad or shiners in Idaho, the available forage fluctuates from year to year. But there are definitely a lot of walleye present."
Limited food resources often lead to anglers catching high numbers of small and mid-sized walleye, but hooking a monster is possible.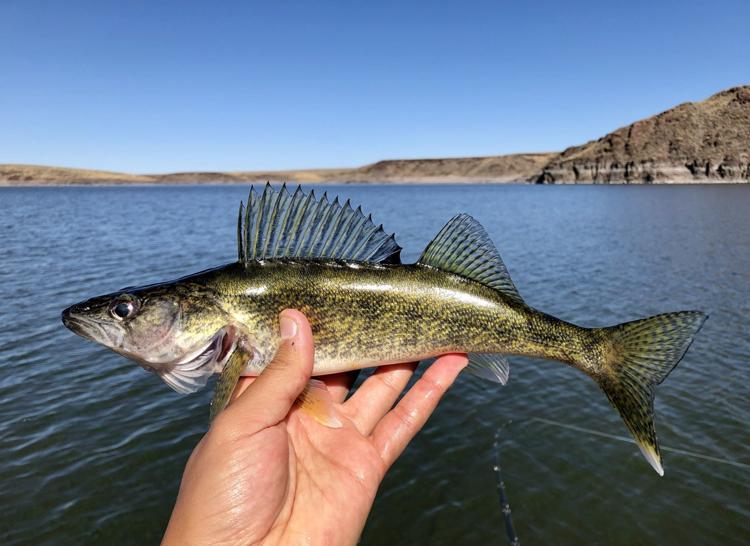 "Once walleye reach a size where they can eat trout and perch, they grow faster," said Andy Fiolka, a South Dakota transplant and one of Idaho's top walleye anglers. "It's rare, but there are 30-inch fish in (Salmon Falls)."
Mysterious ways
There may be plenty of walleye lurking in Salmon Falls, but that doesn't make them easy to catch. Despite their ferocious appetites — a trait that makes them feared and disliked when they show up in non-native waterways — walleye can be notoriously fickle.
"I like the sportsmanship of walleye fishing," says Thiessen. "You have to gain an understanding of what the fish are doing at different times of year. There's an avenue to really nerd out on it and dial it in."
You have free articles remaining.
Adult walleye feed almost exclusively on other fish. Thus, minnow-imitating lures are the best place to start. Soft plastic swimbaits and shallow-diving lures like the floating Rapala are great options, especially when fish are hunting in shallow water. The aggressive "chase bite" tends to be better on windy days, when rough water — known by anglers as the "walleye chop"—disorients baitfish and makes easy pickings for hungry walleye.
The catch can get trickier when the fish move offshore. Deep-water walleye often aren't as aggressive, although anglers can still entice strikes by vertical jigging with lipless crankbaits or a Jigging Rapala, usually tipped with a piece of worm or cut bait.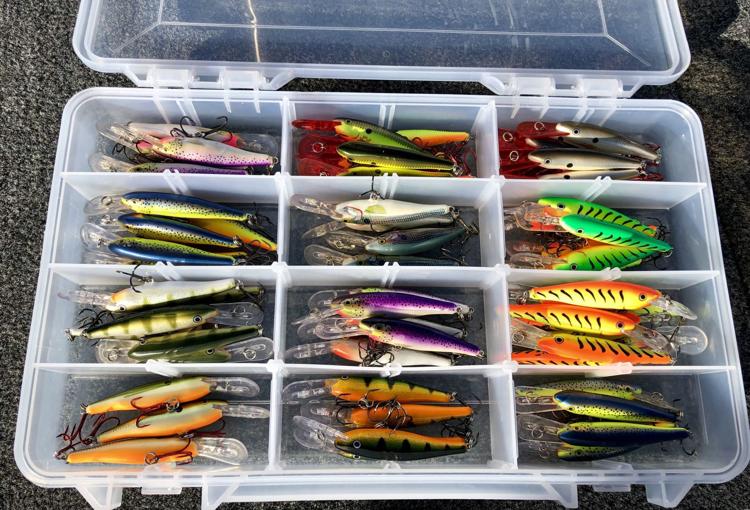 "Walleye techniques aren't necessarily more difficult, but there's some tradition and know-how that most Idaho anglers just aren't familiar with," Kozfkay said. "And walleye do have some different behaviors, especially when it comes to nocturnal feeding."
Trolling lures behind a boat is another productive method, although it takes some trial and error to figure out the right presentation. Crankbaits like the Rapala Husky Jerk and Berkley Flicker Shad are popular options — and the key is making them bounce off the bottom without dragging so much that they get snagged.
"Walleye can be very technical fish," Fiolka said. "You have to figure out location, feeding behavior, lure color, retrieve speed, depth. It's really a challenge, even if you've been doing it your whole life. I think that's what I enjoy most about it."
Slow trolling with bottom-bouncing crawler harnesses and worms is another deep-water option. A boat is essential to catching offshore walleye, although shore anglers can get in on the action when the shallow-water bite is on.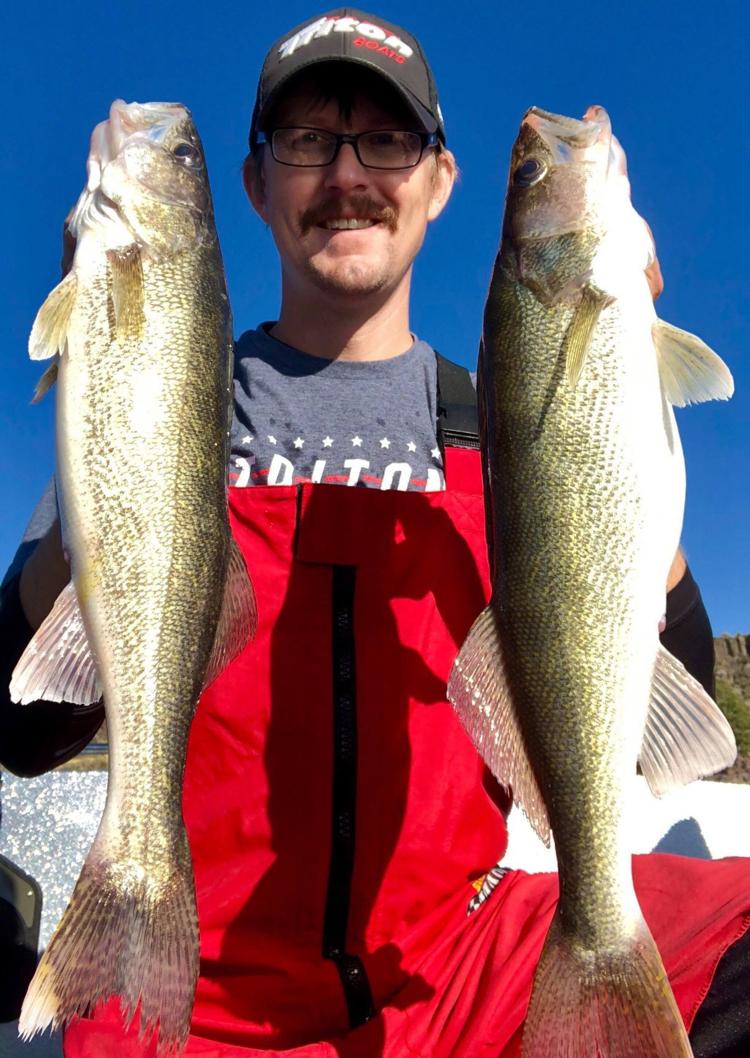 No matter what methods anglers use, anglers can expect a fair amount of bycatch at Salmon Falls. Smallmouth bass are common culprits. Rainbow trout and perch will also snap up walleye lures.
A rich reward
So why put in all this effort learning how to catch a tricky new species? Apart from the sport and novelty of it, most walleye anglers share a similar reason: Pound for pound, walleye might be the best eating fish in freshwater.
"Generally speaking, most walleye anglers are harvesting fish," Thiessen said. "It's a lot like Kokanee fishing in that almost all anglers are fishing from a boat with trolling-heavy setups, and the majority are looking to put some fish on the dinner table."
Walleye flesh is white, flaky and delicious. The species is closely related to perch, and their meat is at least as good (and usually comes in much larger pieces). When battered and flash-fried in oil or seared in melted butter on the stovetop, fresh walleye compares favorably with expensive, ocean-dwelling fish like snapper and Pacific rockfish.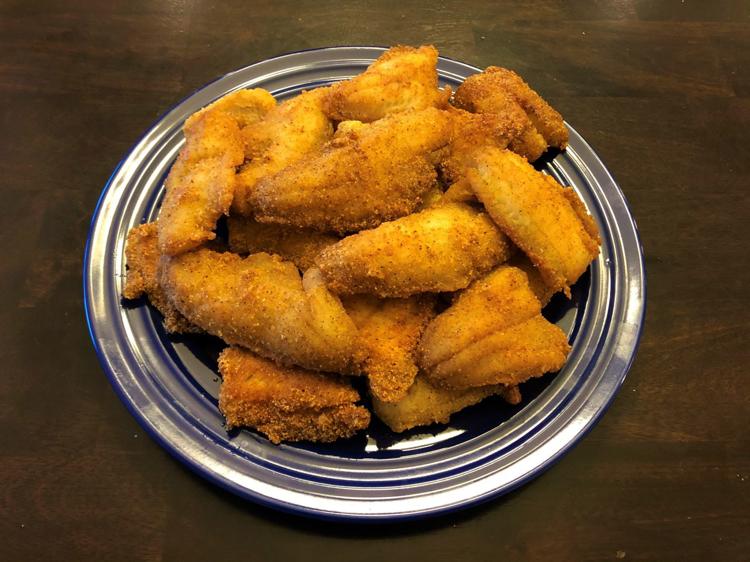 Fish in the 14 to 24-inch range make the best eating — at Salmon Falls, the limit is six fish per day, only one of which may exceed 20 inches. There's nothing wrong with catch-and-release, either, especially on trophy-sized fish. Fiolka releases most of the big fish he catches, choosing to let them continue to grow while harvesting mid-sized fish for the frying pan.
Whether you're seeking a toothy, 30-inch monster or a stringer full of pan-sized fish, Salmon Falls is a reservoir to put on your list. It might take a few tries to figure out these elusive Midwest transplants, but the reward of catching a rare Idaho walleye will be well worth the effort.
Be the first to know
Get local news delivered to your inbox!