HAILEY — Anne Jeffery rambled across the hillside overlooking Croy Creek Road west of Hailey.
From the road she had glimpsed dark splotches dotting the hillside. But up close, they turned out to be robust stands of purple lupine gently waving in the breeze.
She waded through big, showy spikes of purple blooms tipped with white that reached up to her knees.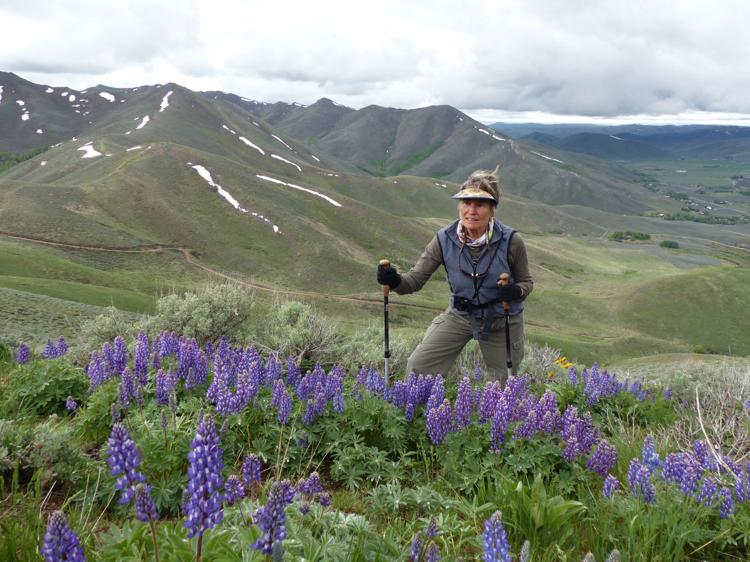 Snow is still covering many of the trails north of Sun Valley. But the trails around Hailey are putting on quite a show of spring wildflowers.
After a long, white winter, the shades of yellow goosefoot violets, pink vetch and lavender mountain bluebells are a sight for sore eyes.
And recent rains will add to nature's bouquet.
Here are a few springtime hikes for early spring wildflower viewing:
The Hidden Valley Trail — a singletrack trail open to hikers, cyclists and even motorbikers — offers robust stands of phlox and other wildflowers with every turn and twist of this 6.2-mile loop west of Hailey.
Of particular interest is the ballhead waterleaf. Normally, these flowers aren't as obvious as other flowers — their floral balls, which resemble pincushions, typically hide underneath their big, green lobed leaves shaped like hands.
Here the lavender flowers are easy to spot — perhaps glad to see the sun after an atypically grey spring that's been wetter than normal.
Rainwater runs down deep veins in the leaf to get to the plant. Native Americans and settlers cooked the shoots and leaves and boiled the flowers, flavoring them with vinegar.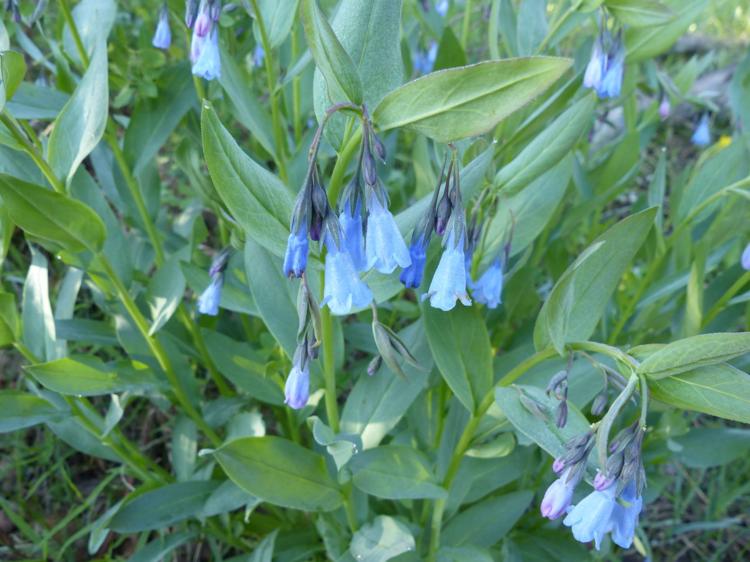 Another flower you'll find along this trail is the leafy mountain bluebell. They're easy to spot with bell-shaped flowers hanging beneath leaves. They're among the first blue flowers to appear in spring, taking their place on sagebrush-covered slopes like those surrounding Hidden Valley Trail. Some of them turn pink as the season goes on — sunburn, perhaps?
The trail passes through an aspen grove and under some interesting rock outcroppings. On the way back, it offers views of the Rotarun Ski Area in the distance and a few homes scattered along Rock Creek Road.
To get there, turn west off Hailey's Main Street onto Bullion Street. Follow this across the Big Wood River as the road turns into Croy Creek Road. Drive 4.5 miles to Bullion Gulch Road. Turn right and head up the dirt road for 1.3 miles to the trailhead.
The Bullion Connector — in the same vicinity as the Hidden Valley Trail — extends from the trails that jut out from a trailhead near Rotarun Ski Area and traverses the hillsides above, ending on the Bullion Gulch Road near the Hidden Valley trailhead.
You have free articles remaining.
Among the flowers you'll see here is the vetch. Imported from Europe, the vetch is a member of the pea family with feather-like leaves. These blooms often attach themselves to other plants such as sagebrush.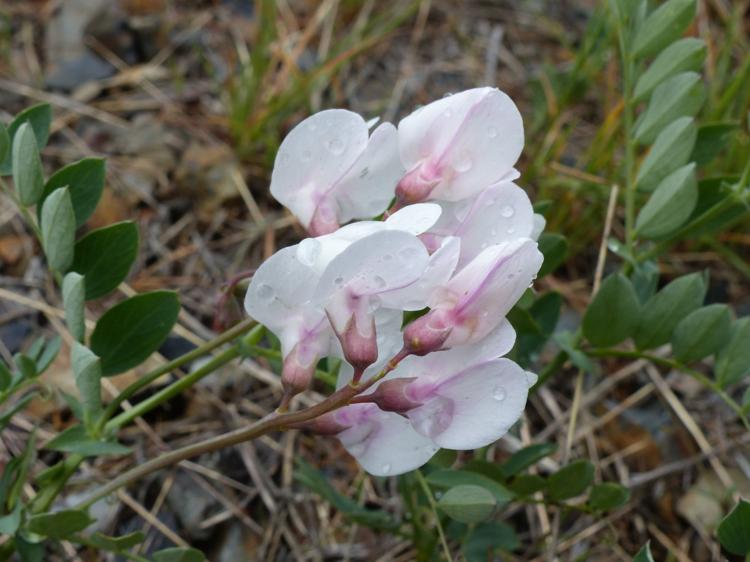 The goosefoot violet is a small plant with dark green leaves and bright yellow petals that sport short brown lines. This sweet smelling flower comes from a family of 850 species, but only a handful can be found in Idaho's central mountains.
Native Americans used them for salad greens, said Doreen Dorward, a longtime wildflower enthusiast who lives in Sun Valley.
The 2.7-mile Bullion connector is a singletrack open to hikers, cyclists and motorbikers that climbs through several large banked turns and fun rollers to intersections with other trails.
To access it, drive 3.7 miles west of Hailey on the Croy Creek Road. Turn right on Trailhead Road, just past Rodeo Drive, which leads to Rotarun Ski Area.
This trail, which starts at 5,488-feet and gains about three hundred feet, was built on free-draining soil so will dry rather quickly following rain. It is also accessible from Bullion Road across from the Hidden Valley trailhead.
The Colorado Gulch Road is an old mining road that extends a little more than 4 miles. Several trails and ridgelines jut out from it, offering plentiful wildflowers. There are plenty of nice views at top.
You can follow a steep jeep trail on the left a short distance up Colorado Gulch Road from the parking lot at the bottom to the top of the mountain for amazing vistas of the snow-capped mountains to the northeast and of the city of Hailey. From there you can walk down the slope a short distance to view the purple lupine.
The lupine, an extremely fragrant flower, stands between one and two feet tall and features multi-fingered leaves. It gets its name from Latin for lupus or wolf.
It's named not after the four-legged creatures that run around in packs, but after the early idea that it wolfed down nutrients in the soil. Actually, however, it benefits the soil by locking in nitrogen.
The early lupine on these hillsides show up purple; in the next week or two, yellow lupine will emerge as well.
Growing amidst the purple lupine are arrowleaf balsamroot flowers. These showy yellow flowers, which come from the sunflower family, are among the first to show up in the Wood River Valley in spring. They're named for their fuzzy leaves that resemble arrowheads.
Native Americans used every part of this flower — which grows a foot tall — for food and medicine. They peeled and ate its stems, nibbled on its seeds and dried and pounded the root into flour. They used the plant as a pain reliever and to heal colds since it has properties similar to echinacea. And they pounded its leaves into powder to treat wounds, burns, insect bites and bruises.
They also used its roots for rheumatism, said Jeanne Cassell, who leads wildflower walks for the Sawtooth Botanical Garden. They made a sap out of it to treat coughs. And they ate leaves raw in a salad.
Don't even try to dig it up to transplant to your medicine cabinet, though — its taproots grow eight feet deep!
To get to the trailhead, drive west out of Hailey on Croy Creek Road to Colorado Gulch Road on the left. The turnoff is just after the Rodeo Drive turnoff for Rotarun Ski Area. There's a dirt parking lot on the right just before the last house on the road.