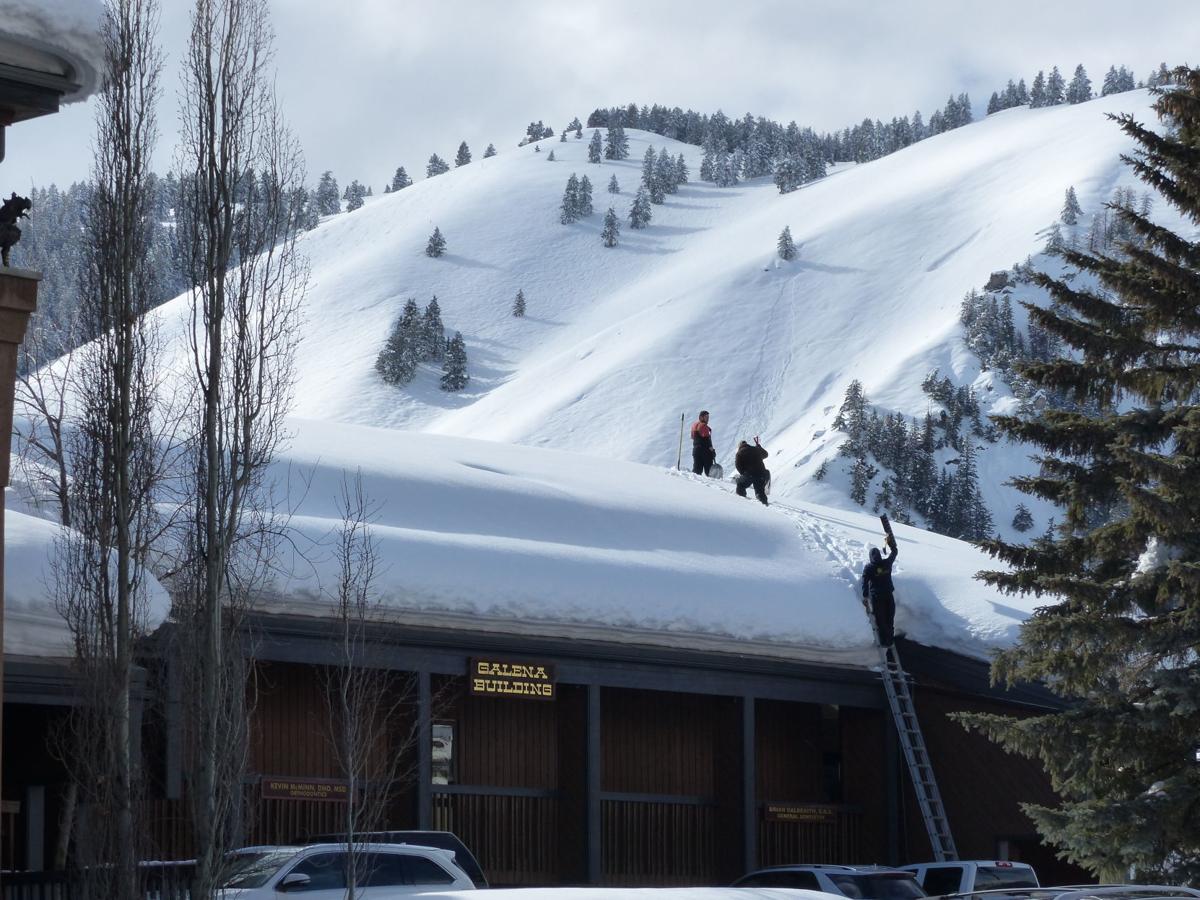 KETCHUM — There will be more tree skiing this winter. And even ballet skiing.
Sun Valley Resort will offer both during its 84th winter season.
The 2019-20 ski season will kick off at 9 a.m. Nov. 28, coinciding with Thanksgiving Day.
Sun Valley has already laid down a nice boulevard of white corduroy snow stretching from the top of College to the base of Lower River Run outside the River Run Lodge. Young ski racers will test it out during a ski racing camp the week before Thanksgiving Day.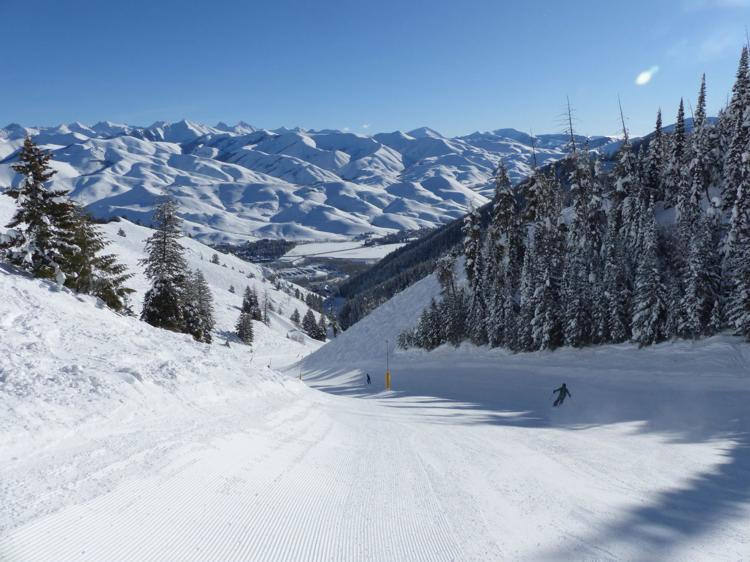 The resort has also been making snow on Dollar Mountain, despite unseasonably warm November temperatures. But the weatherman is predicting snow from the heavens will soon augment man-made snow from guns as the Thanksgiving holiday approaches.
Skiers and snowboarders are in for a pleasant surprise in the Frenchman's area, where they will find 34 acres of improved tree skiing. Seventeen acres of trees were thinned between the Can-Can and French Dip ski runs and 17 more were thinned between the Can-Can and Graduate ski runs this fall.
The thinning was part of a partnership between the resort and the U.S. Forest Service to remove Douglas fir that has become diseased due to beetle or dwarf mistletoe, said Kelli Lusk, a spokesperson for Sun Valley. The thinning will also reduce fuels in the event of a wildfire.
The change is quite apparent when viewing Bald Mountain from town.
"But it's going to put big smiles on skiers' faces," said Ketchum District Ranger Kurt Nelson. "We're going to have some fabulous glade skiing in those areas."
Sun Valley Resort rolled the dice this year, switching from being part of the Mountain Collective pass to the Epic Pass.
The Epic Pass is the industry leader of collective passes. It offers skiing at 60 resorts, including eight Canadian resorts, 21 European resorts, several Japanese resorts and a long list of American resorts including Vail, Breckenridge and now Sun Valley and its sister resort, Snowbasin.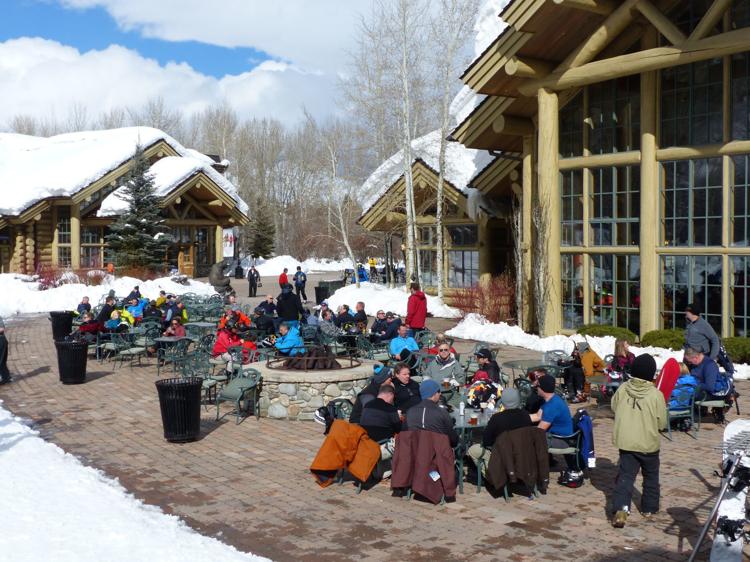 Those with full Epic passes get seven days to ski at Sun Valley and unlimited days at other resorts owned and operated by Vail Resorts. Those with unrestricted Sun Valley passes, such as the Challenger pass, get half-priced lift tickets at Vail resorts across the country.
Sun Valley's resort owners joined the Epic collective in hopes that the pass will introduce more skiers and snowboarders to Sun Valley. But no one is sure just how that will play out.
Some are fearful that newcomers will overrun Sun Valley. But Visit Sun Valley's Executive Director Scott Fortner said that's a misconception.
Chances are a lot of Epic pass-holders will want to check out Sun Valley, however, since it was voted second best in North America by SKI magazine readers this past month. The resort consistently places in the top five year after year, thanks to high scores in lifts, service, lodging, après-ski activities, family ambiance, charm and overall satisfaction.
"While it remains to be seen how the Epic Pass will impact Sun Valley, it's safe to say that if any resort has the history, community and spirit to handle it, it's this one," wrote SKI magazine.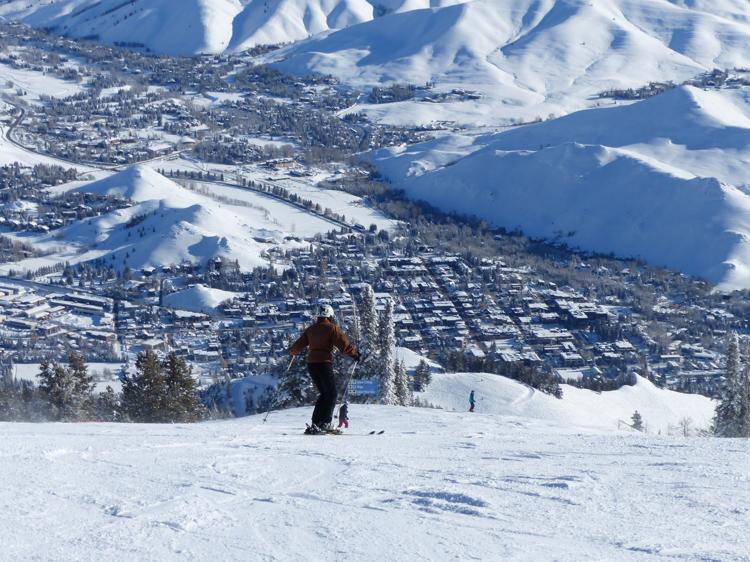 Among those who will be visiting Sun Valley for sure is the enthusiastic, fun-loving National Brotherhood of Skiers. It was created in 1973 to encourage black skiers to hit the slopes.
"And they are stoked to come back," said Fortner.
In addition, the U.S. Ski and Snowboard Hall of Fame will hold its 2020 induction ceremony in Sun Valley during a gathering from March 25 through 28.
The four-day event will include a legacy lecture and a Legends of Freestyle Party.
Among the highlights will be a Vintage Ski Fashion Show and Freestyle Ballet Ski Demo open to the public from 4 to 5:30 p.m. March 27 at Dollar Mountain.
You don't have to wait until March to start partying, though.
The festivities will begin Friday when Sun Valley Resort throws its second annual Après for Snow Party from 5 to 8 p.m. at River Run Lodge.
Attendees are invited to dig out their vintage ski wear and come dressed as Glen Plake and other ski legends. Sun Valley will give out awards for best costumes and it will crown the first-ever King and Queen of Snow.
In addition, there'll be drink specials, a photo booth, giveaways, live music and dancing, as well as a raffle for a ski pass.
Be the first to know
Get local news delivered to your inbox!