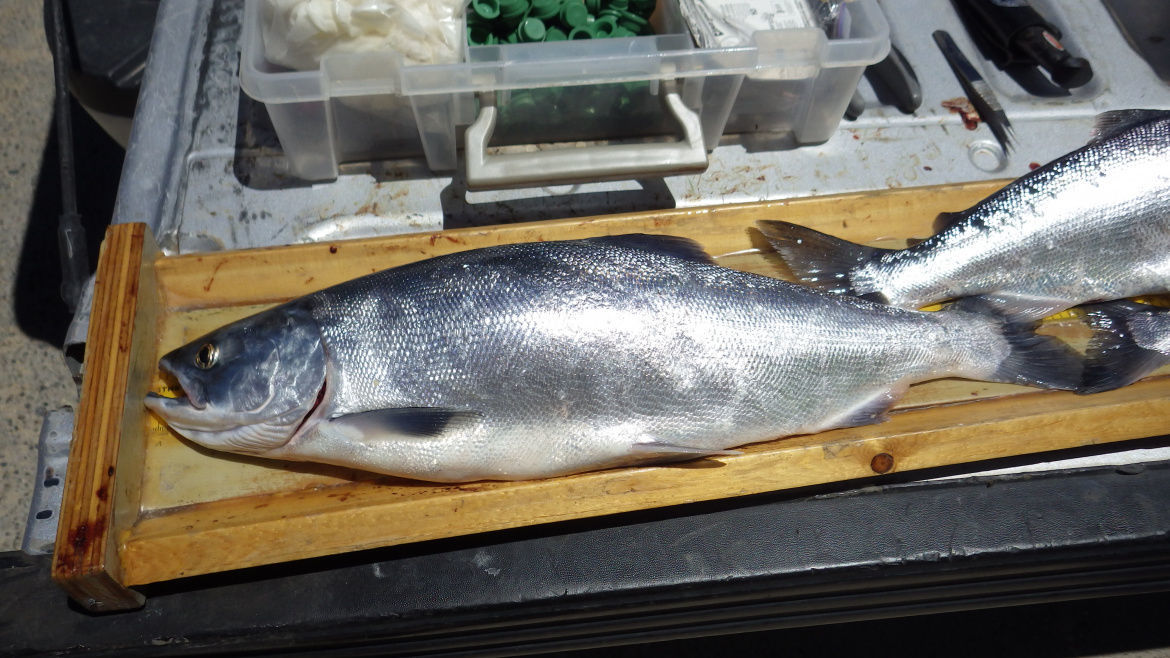 BOISE — One backcountry destination that has grown popular in recent years, particularly with kokanee salmon anglers, is Deadwood Reservoir in central Idaho, southeast of Cascade.
If anglers are planning to take a trip to Deadwood, they are reminded that when the 2019-21 Idaho Fishing Seasons and Rules were adopted in November 2018, the bag limit was reduced to 15 kokanee, and the possession limit was reduced to 45.
Before understanding why the reductions were needed, it's important to understand how Deadwood Reservoir is managed. Biologists manage its kokanee population with three goals in mind: providing a quality kokanee fishery, providing a trophy fishing opportunity for large trout and landlocked Chinook salmon and providing a crucial egg source for hatchery-raised kokanee that are stocked in other lakes and reservoirs.
Kokanee reproduce naturally at Deadwood Reservoir using its numerous tributaries which provide excellent spawning habitat. Fish managers began collecting kokanee eggs at Deadwood in 1986. The reservoir's kokanee population has provided up to 7 million eggs in one year to Fish and Game hatcheries. For more information, go to arcgis.com/apps/Cascade/index.html?appid=f92c1d3658914c49beb11527ffe986f6.
At the same time, the reservoir is managed for both a quality kokanee fishery and a trophy fishery for trout and landlocked Chinook salmon. This is a delicate balance, even without factoring in the needs of Idaho's hatchery kokanee program. Fisheries managers try to stay in the sweet spot that provides enough juvenile kokanee for trophy trout and landlocked Chinook salmon to feed on and grow large without reducing the average size of adult kokanee to the point that it discourages anglers from fishing at Deadwood or affecting the egg take for hatcheries.
Be the first to know
Get local news delivered to your inbox!