This Saturday marks the third annual fundraiser for a local organization working to keep rock walls safe for climbers.
The Southern Idaho Climbing Coalition is a local nonprofit organization working to preserve safety, access and education at local climbing areas and to build a positive climbing community. Over the past four years, coalition members have been working to replace old bolts and anchors at outdoor climbing areas.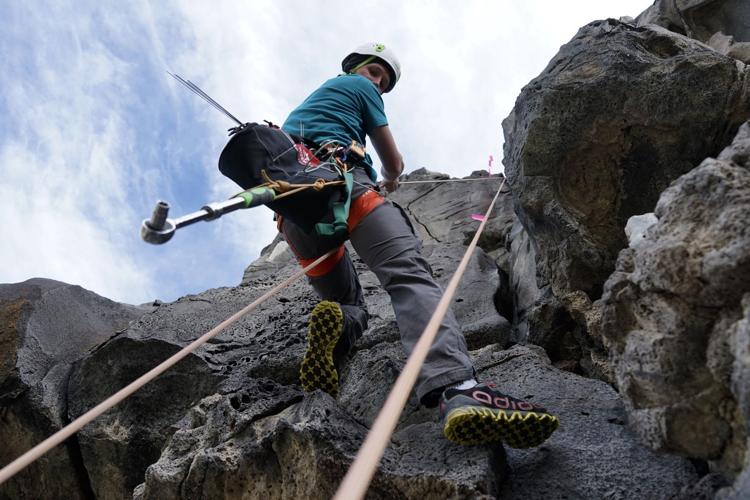 "Old bolts from '90s and early 2000s were made out of plated steel," group Chair Shawn Willsey said. "At the time these were considered cutting edge." But the bolts corrode quicker than previously thought. And when the metal degrades, the steel corrodes in the rock and becomes becomes a safety concern, Willsey said.
Through grants from the Access Fund and generous donations, Southern Idaho Climbing Coalition volunteers have painstakingly removed old bolts, placed over 25 years ago from the rock faces, and replaced them with new stainless steel bolts that should last well over 50 years.
"Stainless steel doesn't have the chemical reactions," Willsey said, "which is important in a dry climate."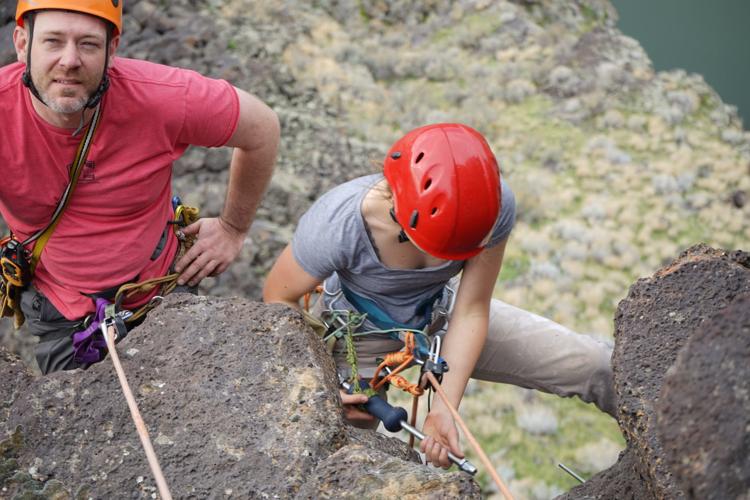 The method for rebolting is a responsible one. And for the hundreds of climbers per year who clip on to the bolts for safe ascents, it is a welcome improvement to current conditions. The rock walls see more than just local users, Willsey said, and often accommodate climbers from the Wood River Valley who travel to the Magic Valley when it's too cold to climb in their area.
"We sustainably rebolt," he said. "We meticulously pull out the old bolt, clean out the hole and place the new bolt in the same hole. We feel like we are being stewards for the resource by not putting more holes in the rock."
Willsey also serves as a climbing instructor at the College of Southern Idaho and guide for Sawtooth Mountain Guides, and has been climbing for 26 years.
"Climbing is a difficult activity because there is a barrier to entry," he said. "There is a barrier in terms of knowledge and skills. A lot of people find a mentor who has the knowledge and is willing to share it. Now I see myself myself helping the younger, up-and-coming climbers learn the system safely. That's really rewarding."
In addition to its maintenance efforts, the coalition also works with local landowners in an attempt to reopen closed climbing areas on public land.
The Southern Idaho Climbing Coalition is committed to relationship building in the climbing community, which has seen a spike in its population since the installation of the new climbing gym, Gemstone Climbing Center, located at 135 Fifth Ave. S.
"Climbing comes down to relationships," Willsey said. "That's why these events are important to the climbing community. We are engaged in a relationship-based activity. Climbing is done in pairs and groups."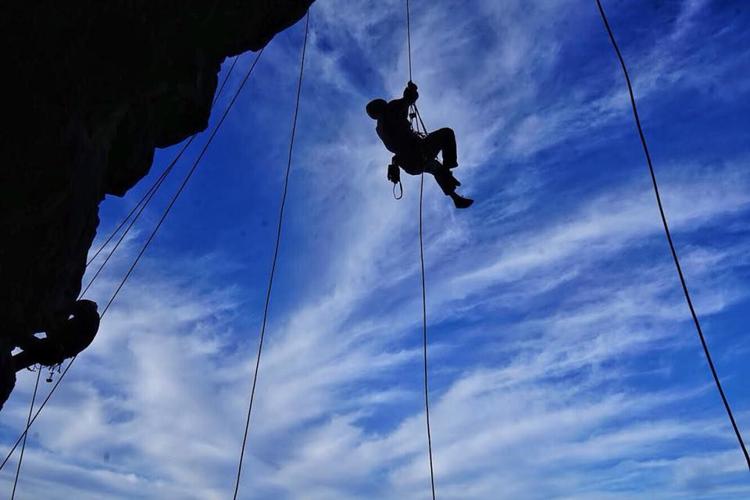 The coalition will host its third Annual Fundraiser Banquet Saturday at 6 p.m. at the Magic Valley Arts Council — next to Elevation 486. The community event is an opportunity to network and celebrate. It will highlight the accomplishments of the organization over the past year.
The event will include dinner, drinks, raffle, auction, music, and more. Tickets are available with the main sponsor, Magic Valley Gear Exchange, located at 364 Second Ave. E. in Twin Falls or by calling 208-969-9666.
For more information, visit Southern Idaho Climbing Coalition's web page at climbsicc.com.
"I went climbing with a guy in the Tetons when I was 19. I fell in love with it for the physical and mental challenge. Climbing is like a chess match while hanging off your fingertips. You are totally focused. When you are climbing, you don't think about the stresses in your life. You are focused on the task at hand. It offers an escape, and the chance to overcome gravity." —Shawn Willsey, AMGA Certified Single Pitch Climbing Instructor and SICC Board Chair