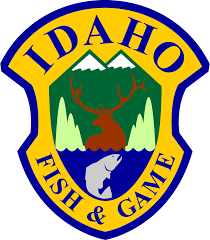 BOISE — The J.R. Simplot Co. has partnered with the Idaho Department of Fish and Game to open approximately 10,000 acres of the company's private property in southeast Idaho's highlands for hunting, fishing and recreation use.
This opportunity comes through the property's enrollment in Fish and Game's "Access Yes!" program. Administered in cooperation with landowners, Access Yes! provides guidelines for access, specifying any restrictions on the enrolled private property.
The Simplot 10,000-acre enrollment is known as the Aspen Range and comprises five major parcels of property located within two game management units. One large parcel is along the Ninety Percent Range northwest of Soda Springs within Unit 72. The remaining properties are located in Unit 76 east of Soda Springs. These properties are located in Trail Canyon, Slug Creek, Diamond Creek and between Sulphur Canyon and Swan Lake Gulch.
Chad Gentry, Simplot director of mining, says the Access Yes! enrollment is a nod to the importance of hunting and outdoor recreation to Idaho residents.
"I grew up hunting with my father and grandfather, and now I continue that tradition with my wife and sons," Gentry said. "Outdoor recreation is part of the DNA of most of us in southeast Idaho and allowing open access to Simplot's private property will continue that multi-generational cultural tradition that is so important to many families here."
The J.R. Simplot Company has been active in phosphate mining in Caribou County since the 1950s starting with the Conda Mine north of Soda Springs. In 1983, the company developed a mine on the east side of Webster Ridge of the Caribou National Forest known as the Smoky Canyon Mine. It will continue to produce phosphate ore for approximately 15 more years. Earlier this year, the U.S. Forest Service and Bureau of Land Management approved the company's new mine plan which will be developed along the Dairy Syncline in the Slug Creek area.
The phosphate ore from the Smoky Canyon mine is critical to the production of fertilizer that ultimately helps put food on the tables of a growing population. The ore is crushed into fine particles at the mine, mixed with water, then pumped through an 87-mile buried pipeline to the company's fertilizer manufacturing facility in Pocatello. The company's new mine project at Dairy Syncline will use the existing pipeline system to transport the ore to Pocatello.
"Simplot has been a major employer and community partner in southeast Idaho since we started mining operations in 1944," Gentry said. "Our Smoky Canyon Mine has been the sole source of phosphate for our Pocatello plant for over 30 years, and we anticipate our Dairy Syncline development will last at least that long or longer."
Smoky Canyon Mine in Caribou County and Don Plant in Power County employ between 500 and 700 men and women depending upon the time of year. Their combined operations generate more than $20 million in direct and indirect tax revenue for the State of Idaho and generate another $128 million in employee wages, salaries and indirect spending.
Hunters and recreationists can learn more about Simplot's Access Yes! properties, their locations and any restrictions at idfg.idaho.gov/yes.
Be the first to know
Get local news delivered to your inbox!