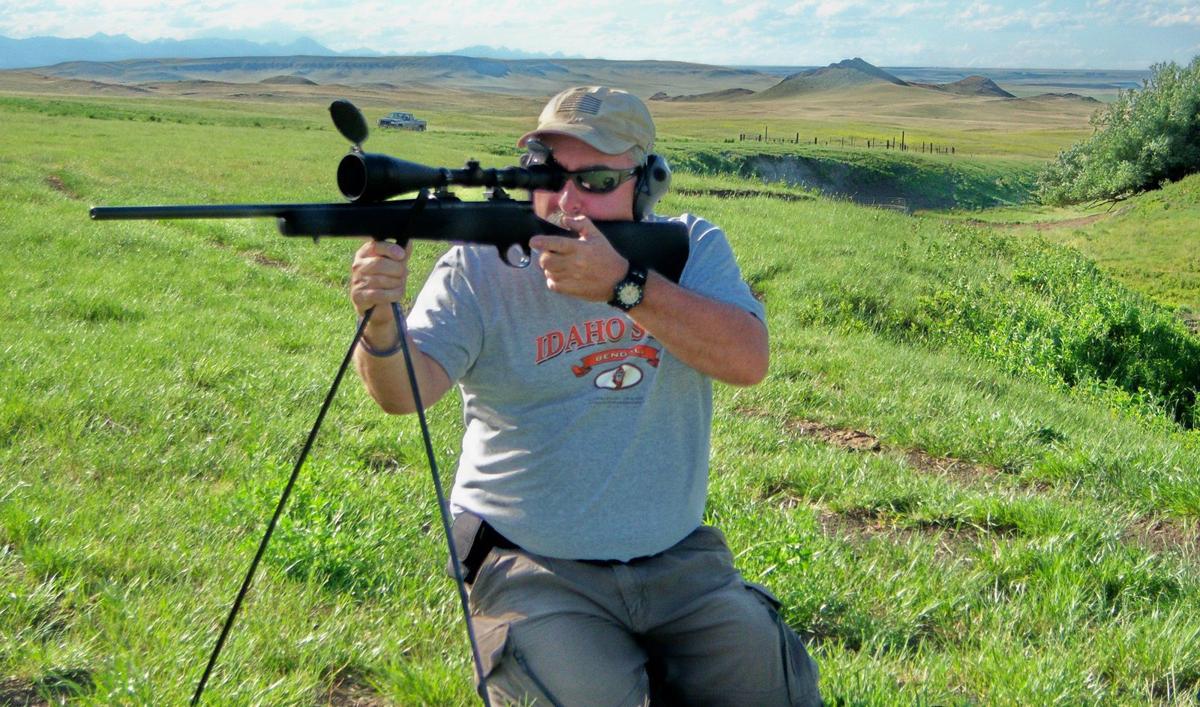 Spring has officially sprung. So let's talk about preparing yourself and your equipment for the wonderful array of springtime varmint hunting opportunities that await us.
Species
The primary varmint species that most sportsmen pursue in the intermountain West are gophers (ground squirrels), prairie dogs, rock chucks (yellow-bellied marmots), foxes and coyotes. Be sure to carefully check the game/varmint regulations in your hunt area.
Firearms and optics
Because these species vary so much in size and weight, their proximity to homes and developments, and the distances they may be approached for shooting opportunities, I've found that the "two-rifle approach" often works best for many styles of varminting. The first rifle is generally chambered in one of the many excellent rimfire cartridges currently in vogue.
The rimfire family (.22 LR, .17 HMR, and .22 Win. Mag) are ideal for taking small/medium sized varmint in close-quarter conditions. We do most of our gopher shooting behind my brother's ranch house, which is within 300 yards of his closest neighbors. The low noise signature, frangibility of their bullets, and limited ranging capabilities make the rimfires perfect for zapping varmints near developed areas. Remember to always be sure of your backstop and never take shots near the horizon.
The second, and even third guns are usually a specialized small-bore, high-velocity outfit with gilt edge accuracy. My personal weapons of choice are: a Ruger American Rimfire in .22 Winchester Magnum and a bull-barreled Mossberg MVP (Mossberg Varmint Predator) reamed for the ubiquitous 5.56mm (.223 Remington) cartridge.
After considerable experimentation, I've settled on Hornady's fantastic 30gr. poly-tipped V-Max bullets in the Ruger and handloaded Nosler 55 gr. Varmageddon hollow point slugs in the Mossy. When coyotes take precedent, I leave the Mossberg at the ranch and strap my Anderson Rifles AR15, topped with its 3-9X Nikon .223-specific optic, to the four-wheeler rack.
The .22 mag works wonders on the smaller species (up to and including rock chucks) up to 100 to 150 yards. The .223 packs plenty of accuracy and wallop for sniping the chucks, fox, and coyotes out to about 200-250 yards under favorable field conditions. As with all forms of hunting, you should always strive to take shots only at distances that you are capable of making consistent, clean kills. Respect your quarry; know your limitations and hunt accordingly.
Pre-hunt range prep
Because many of these animals are quite small and the shooting distances often vast, it is imperative that the shooter is able to gauge both distance and the wind accurately, as well as possess the skill necessary to make precise hits at all reasonable ranges. Your preparation should always include an accurate sighting-in session at your local gun range, and as much in-the-field shooting practice that you can squeeze in, before the safaris begin.
Before shooting for accuracy, be certain to check the tension on all of the rifle action, base mount, and scope mount screws. Bring the proper-sized screwdrivers along with you to the range, just in case anything loosens up during the testing. Begin with a clean bore and give your scope lens a good cleaning for optimal viewing.
To accurately adjust your sights, a stable shooting platform is essential. I find that my Caldwell Lead Sled is a perfect addition to the range's concrete shooting tables. I carefully confirm the zero of my .22 Mag at 50 and 100 yards and then take deliberate shots at laser-ranged targets set out at 125 and 150 yards, the extent of my capabilities with the potent little rimfire. When everything is zeroed, divorce the shooting bench and if the facilities allow, practice laser-ranging and hitting random targets up close and at extended ranges from field shooting positions.
I follow the same procedure with my .223's, but extend the range out to the 300 yard mark, though I seldom take shots out that far. But it has happened with several coyotes that have hung up way out there, in ideal shooting conditions.
Useful field gear
Keeping in mind the old saying that, "you can't hit what you can't see," it is always good practice to buy the best optics that you can afford. This includes your rimfires, which are typically set up with the cheapest .22 scope and mounts available. Nowadays the market is flush with an unbelievable array of affordable mid-priced optics from popular makers like Nikon, Weaver, Vortex, and Bushnell. Head to your local dealers and check out their inventory before you begin your spring hunts to see what you've been missing.
In addition to a quality scope, it's also helpful to carry along a reliable range finder, and pair of binoculars. Much of your time varminting will be spent laid out prone or squatting on your rump scanning your surroundings from a lofty vantage point. Save shoe leather; let your optics do most of the footwork for you. I've always found it helpful in the field to use a set of shooting sticks to not only steady your rifle for the shot, but also to help you hold your binoculars and range finder steady in the ever present wind gusts of the prairie flats.
In closing, in addition to seasonally appropriate clothing, be sure to bring along eye and ear protection, as well as lots of fresh water and/or energy drinks. Above all, be careful; practice all the basic firearms' safety rules. Keep in mind that you are responsible for each and every shot you fire.
Be the first to know
Get local news delivered to your inbox!