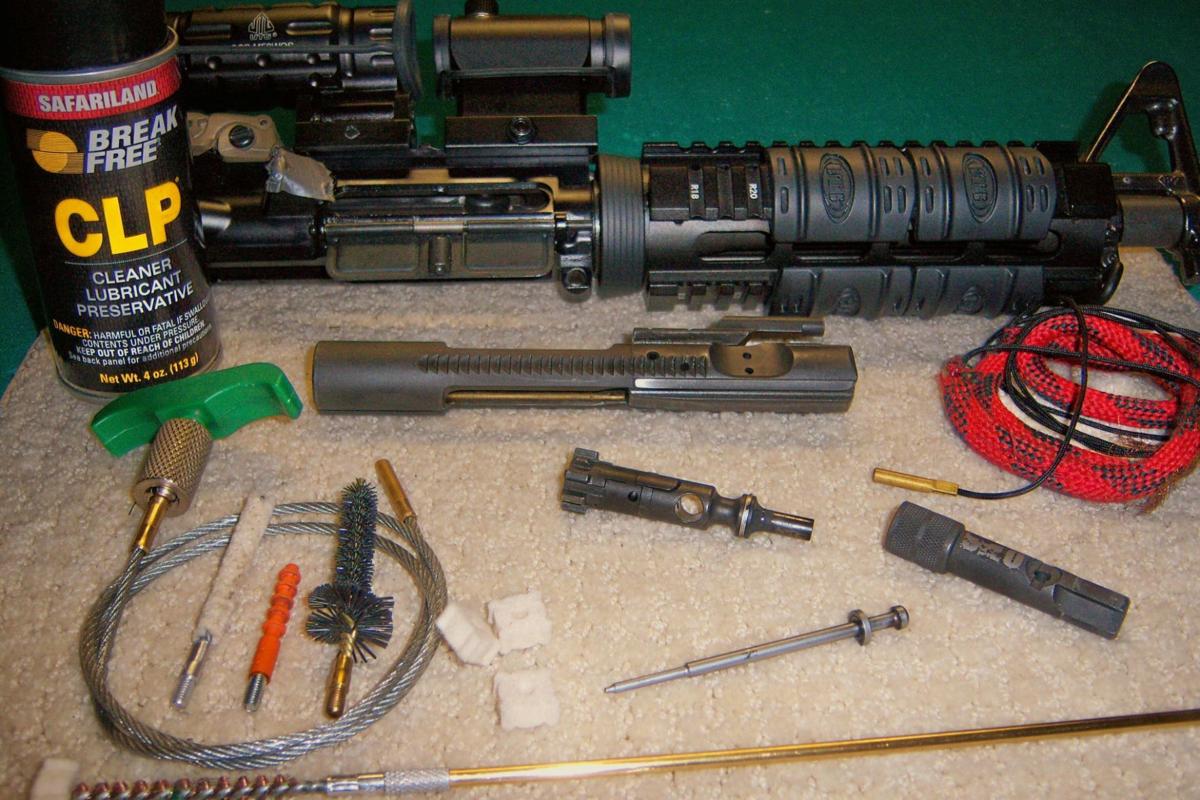 The MSR or Modern Sporting Rifle, as AR rifles have come to be known, is unquestionably the most popular centerfire rifle system in the nation. If you own an AR or have ever had the opportunity to run one through its paces, then you know why it has become our perennial favorite.
True, they're accurate, reliable, affordable and easy to operate, but I believe the primary reason for their runaway popularity lies in their modular nature. Using readily available factory and aftermarket options, you can tailor the rifle or carbine of your dreams. The only limiting factor will be your wallet. Even with my modest budget, I was able to personalize my M4 with a four-rail hand guard and covers, a Hogue rubber pistol grip, a Ruger Elite 452 AR trigger assembly, a MagPul folding rear sight and red dot optics for less than $500.
In past columns, I've detailed quality AR magazine options, nifty speed loaders and trigger systems. This time I thought it might be informative to share some of my favorite AR cleaning and maintenance tools with you. These semiautomatic guns were designed for high-volume shooting and will generally run flawlessly for thousands of rounds before a thorough cleaning is required.
When the time comes for that detailed cleaning job, here are several products that will make that onerous task much easier.
Topping the list is a product designed to clean up those stubborn carbon deposits and fouling that build up on the rear of the bolt, within the bolt carrier group and on the firing pin collar. Coined the B.O.N.E. Tool by its maker, Otis Technology, it is simply a 3-inch cylindrical CNC-machined steel scraping tool. It incorporates three chiseled surfaces designed to interface with the three components mentioned above.
Operation couldn't be simpler: Insert the tool, apply hand pressure as you give the tool a couple of twists, and the accumulated gunk and fouling is scraped from the component surfaces without marring. Speed up the process by softening the crud ahead of time with a good solvent, like BreakFree CLP or FrogLube. Two models are available: The AR 15-223/5.56 tool retails for $25, and the larger AR 10-7.62x51 (308 Winchester) iteration sells for $30. These nifty implements are a must for dedicated AR enthusiasts.
For regular bore maintenance after each range session, I like to pull a lightly lubricated Hoppes Bore Snake through the barrel several times. But when it's time for a meticulous cleaning job, I rely on a cable cleaning system.
For economy and efficiency, I recommend Remington's Mini Fast Snap kit. Available in all standard calibers, this pull-through tool combined with the appropriate quick-change brushes and bore swabs is ideal for pulling all the nasty fouling from the breech end to the muzzle. This method prevents the loosened crud from draining or being carried back into the chamber, bolt locking recess and firing mechanism. Want to eliminate the need to pull countless clean patches through the bore? Pick up a caliber-specific Remington blaze orange Squeeg-E attachment; one pass through the bore and you're done.
The final item is a quality AR chamber/locking lug recess brush. I favor the "Ny-Tough" nylon bristle brush set from Montana X-Treme. Put this brush to work at the breech end of the barrel with a short, rigid cleaning rod. Next, replace the bristle brush with an AR chamber/barrel extension swab and mop out loosened fouling. Complete the job by running a lightly lubricated patch or swab through the chamber and bore.
The AR is a wonderful weapons system. With appropriate care and cleaning, it will provide you with a lifetime of reliable service.