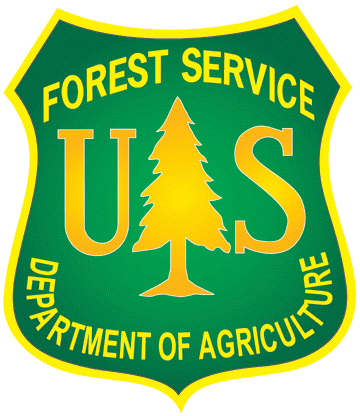 KETCHUM — After last year's epic snowfall and avalanches, it was inevitable this season would seem like a dry year. While the Thanksgiving storm dropped some much-needed snow in the mountains, the south-central Idaho snowpack is only 50-70% of average.
Three major developments mark the start of a new season at the Sawtooth Avalanche Center:
1. Expanded Forecast area: Staffing has been added to nearly double the area covered by our Avalanche Forecasts. The additional terrain on the Sawtooth, Boise and Salmon-Challis National Forests near Banner Summit and Stanley, Smiley Creek, Atlanta, and Carey increased the coverage area to over 2 million acres (1.15 million acres previously).
2. Website improvements: A new website platform with a clean, modern look, better viewing on mobile devices, improved media function, search features, and other improvements. We'll be working on a second phase of upgrades next summer.
3. New Forecast template: The Sawtooth Avalanche Center will use the new common Avalanche Forecast template system before a widespread rollout for the 2020-21 season. This collaborative effort aims to maximize avalanche centers' financial resources while improving consistency among avalanche center products, making it easier for recreationists to use the products to stay safe while traveling in the backcountry.
We will begin publishing daily Backcountry Avalanche Forecasts at www.sawtoothavalanche.com when the snowpack is deep enough to keep skiers and snowmobilers off of the ground. Forecasts are issued each morning by 7:30 a.m. and are available on the website as well as by email subscription. On weekday mornings, you can also tune in to KECH 95.3 FM or KDPI 88.5 FM to hear a quick summary of the current avalanche conditions. The Sawtooth NF Facebook page (@sawtoothnationalforest) has daily updates too. Longtime avalanche center partner The Friends of the SAC also posts conditions and events information on Facebook, Twitter, and Instagram (@ or #sawtoothavy).
The avalanche center covers over 3,200 square miles and typically has only one forecaster in the field daily. Information from other backcountry users is critical to producing accurate Avalanche Forecasts. The website overhaul included significant upgrades to our Observations submission and viewing platforms. There are several ways to submit observations:
You have free articles remaining.
Text and images can be sent via SMS to (208) 481-5921.
Social Media. Backcountry users can use the hashtag #sawtoothavy on Instagram and Twitter when posting about their day or send a Facebook message to @sawtoothavy. Interested users can also follow the #sawtoothavy hashtag to see what others are observing in the backcountry.
The popular "Digging Deeper" education series is back this winter. These events will be held every other week throughout the winter at rotating venues in the Wood River Valley, Stanley and Boise. Intended as an informal, "fireside chat" style program, forecasters will give brief presentations on tools, tricks, technology, and other topics of interest.
An Avalanche Rescue Training Park will be installed at the northwest end of the Baker Creek parking lot on Idaho Highway 75. The Training Park is free and always open; all you need is an avalanche beacon and probe.
In conjunction with the Friends of the SAC, we plan to offer free Rescue Clinics at the Baker Creek facility and the Smiley Creek Lodge. Visit the website and stay tuned for dates and times. Ski patrol on Bald Mountain again plans to set up their beacon practice area in the bowls as soon as snow depths permit. It provides an excellent opportunity to practice your skills on your skis or board.
The Friends of the SAC, a local nonprofit, has several exciting community events planned for this season. Highlights four nights of Banff Film Festival movies Jan. 31 to Feb. 4. Visit www.sawtoothavalanche.com or search "sawtoothavy" on social media platforms for ticket information and details.
If you're out sliding and riding in the hills, please let us know what you're seeing, even if you don't trigger any avalanches. Hope to see many of you out playing in the snow soon!