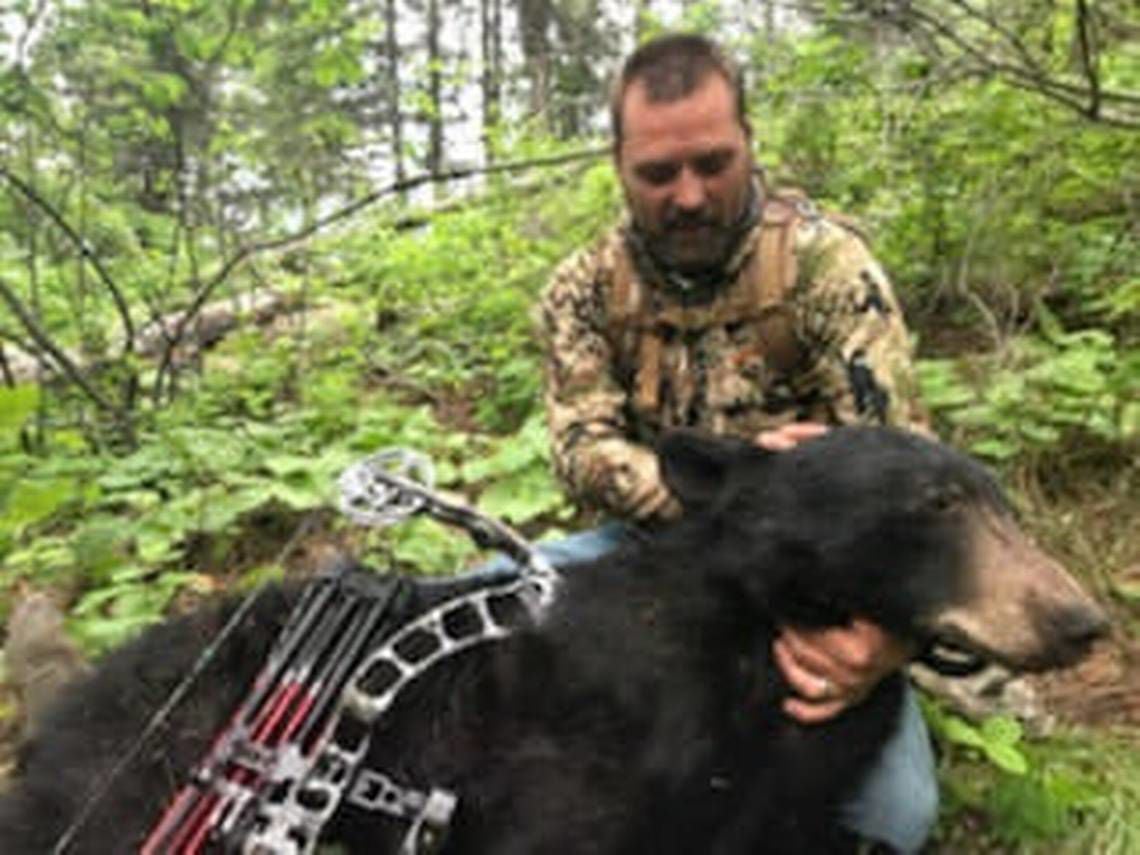 BOISE — Some of the reactions on Adam Freeman's Instagram account don't seem out of place at first — such as the occasional angry face emoji. Others are more noticeable, including comments on photos of his sons posing with the deer or bears they have killed: "Future psychopath," or "AWFUL!!!" Comments say photos are "sad," "gruesome" or "heartless."
Freeman, a Caldwell resident, said those are some of the more mild responses he gets when posting about his family's hunting trips to his 32,000 followers. He also receives private messages containing accusations and, at times, threats.
"A lot of times these interactions happen in direct messages," Freeman said in a phone interview. "People don't want to do that in public."
The 39-year-old teacher is one of many Idaho hunters who say they are often retaliated against when they post hunting photos online. To avoid the onslaught of vitriol, some are changing the way they hunt and the way they share their stories on social media.
Idaho hunters say social media brings threats, criticism
Scott Schmid, president of Idaho State Bowhunters, said he wasn't always criticized for hunting.
"Growing up, my family was a hunting family, so there was never any backlash," the 43-year-old Nampa man said in a phone interview.
As social media use has exploded in popularity in recent years and Idaho hunters began using sites like Instagram and Facebook discuss their pastime, they have encountered a less favorable community. Most — if not all — of the confrontations Schmid has faced have been online rather than in person.
"I get random messages from people saying, 'You're a terrible person,'" said Schmid. "I think social media is an easy outlet for people to express those opinions … and there's not a lot of intellectual thought behind it.
"People will take screenshots of the messages they get, and some are downright nasty," he added. "(It is) mindboggling that someone can be that nasty to another human."
Samantha Simpson, 23, has been hunting for seven years, and social media has always been a part of how she shares photos and stories. Like Schmid, she is often berated online for taking part in the practice. In person, it's a different story.
"Usually I just get a lot of questions," Simpson said in a phone interview. "I work downtown in an office where the people aren't really outdoorsy. On social media is where it gets very bad."
'I hope your whole family dies': Critics threaten hunters online
Simpson said the feedback she receives on Facebook is relatively civil.
"I can choose who my friends are, so I don't have as much of a problem," the Caldwell woman said.
Over the years, she has toggled her Instagram account back and forth from public to private. She deletes negative comments and tries to respond to critics with kindness instead of trading insults. But there are still barbs that get through to her.
"People have said things like, 'I hope your whole family dies,'" Simpson said.
Sometimes, when she posts photos from coyote hunts with her husband, comments contain threats to kill her pet dogs.
The claws really come out when it comes to hunting predators like coyotes, wolves and bears, according to several Idaho hunters.
"I think it starts with the fact that predators are pretty magnificent animals," said Freeman, who has a large online following.
Freeman and his family hunt bears and mountain lions. Schmid also hunts bears. He said he thinks the outcry against predator hunting comes from a lack of public understanding.
"They're mysterious," Schmid said, "You don't see them in a herd off to the side of the freeway."
That also means many people don't understand that hunting is a way of managing predator populations — just as it is used for other game, like deer and elk, he said.
Perhaps even fewer people realize that you can eat bear and mountain lion meat, said Daniel Waugh of Emmett.
"People don't realize how good lion is," he said.
But it seems that just about any hunter is fair game for hateful comments. Waugh said people online make "veiled threats," directed not only at him, but also at his children.
"I've had people make comments to my daughter that she has blood on her hands when she's 10 years old," Waugh said in a phone interview.
He said those comments are the ones that bother him most, though the 38-year-old gets plenty of hate himself.
Freeman said he also gets a lot of flak for sharing photos of his teenage sons hunting, and notices more critical comments on female hunters' photos, too.
"When you put a kid's hunting picture or a woman's hunting picture on social media, they get so much more negative attention," he said.
A photo he posted of his son — then 10 years old — with a turkey was the first time the avid hunter experienced online abuse.
"I was kind of blown away that people could have that big of a problem with a kid," he said.
Simpson said she gets messages from critics who try to encourage her to stop hunting by appealing to female stereotypes.
"People will guilt trip me like, 'You're a woman, you're supposed to be giving life and bringing love into this world,'" Simpson said.
Earlier this year, Boise hunter Kate Small told British newspaper Metro that online trolls send her death threats and threaten to rape her or hurt her family.
"I recall one person saying, 'I'm going to put your baby in a blender and listen to her scream,'" Small told the newspaper.
what they share on social media
To keep angry comments at bay, Idaho hunters said they have become more cautious about what they share on social media.
"I stopped posting a lot of stuff," Simpson said. "I withheld the hunting pictures."
And it's not just their behavior on social media that is changing. Schmid, Waugh and Freeman said they take time in the field to arrange photos less likely to be deemed "offensive" by non-hunters.
Schmid said he carries extra water in order to wash blood off an animal he harvests. He uses his bow or pack to cover entry and exit wounds.
"I'm trying to make it look a little less gory," he said.
"If I'm taking a picture of an animal, I'm cognizant of any blood or if the tongue's hanging out," Waugh said.
Part of that caution is motivated by the fear that their own photos could go viral online in the way that Idaho hunters Sabrina Corgatelli's and Blake Fischer's did after sharing photos from hunting trips in Africa. Both hunters were inundated with criticism from around the world.
"There's always in the back of your mind that you could be the next guy to go viral," Schmid said. "Thousands of hunters go unnoticed but, each year, there's one or two that anti-hunters (latch onto)."
The hunters also said they are careful of their own appearances in some hunting photos. On his Instagram feed, Freeman shared a photo of one of his sons smiling and posing with a deer he'd harvested.
"One of the things I'm getting more and more from non-hunters and anti-hunters is the sentiment that smiling in our harvest photos is somehow unethical or even demented," Freeman wrote in the caption. "... When you see us in our photos we know how blessed we are … . If and when it all comes together and we can take a successful harvest photo, you can bet your ass we will smile. We can't help it, and we won't apologize."
"Yes I'm smiling (in my photos), but I'm smiling because of what it took to get there," he said.
Idaho's hunter education manual encourages hunters to avoid taking graphic photos of the animals they harvest and refrain from describing a hunt in vivid detail. That has become especially important in the age of social media, according to Jaime Creson, volunteer services coordinator for Idaho Department Fish and Game.
"(Social media has) definitely added a whole new realm for hunters," Creson said in a phone interview. "We try to teach new hunters to be mindful of people who don't want to see the blood and gore."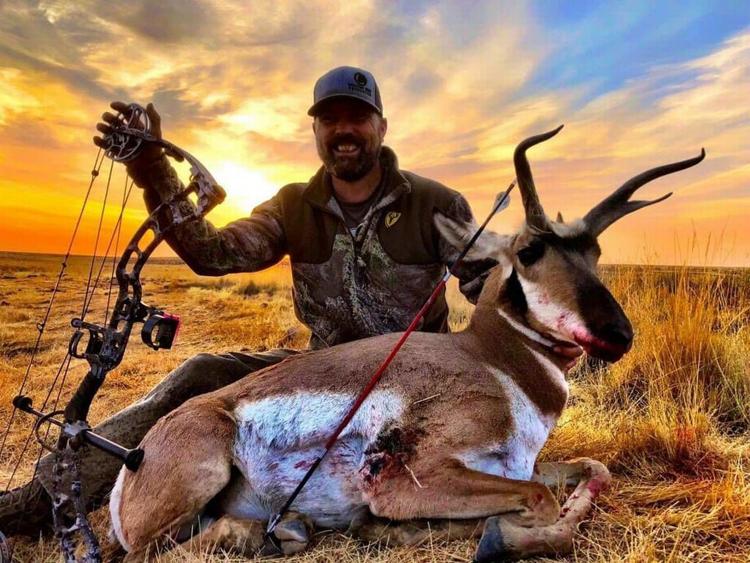 That includes people who may be comfortable with hunting.
"Just because people support hunting doesn't mean they want to see the carcass of a dead animal," Creson said. "We're proud of our ability having harvested that animal, but it's something special for ourselves. We should be mindful who we share this with, saving it for our close hunting friends and family that share our excitement.
"There's no reason to share that with other people who don't want to see that."
Hunting online presence could help educate, unite
Social media has been a source of scrutiny for hunters, but it has the potential to benefit them. As the number of hunters in the country continues to decline, social media is a way for them to connect.
Schmid and Freeman have seen that firsthand. Schmid is one of the moderators for the 208 Hunters Facebook group (which is private in order to prevent an outpouring of negative comments). In addition to his sizable Instagram following, Freeman founded a Facebook page called 'Raise 'em Right,' which focuses on teaching children to hunt. Freeman's page is public but heavily moderated.
"The point of the page is for it to be a safe place for people," Freeman said. "If you saw my list of banned people … it's in the thousands."
Hunting groups offer a forum for hunters to share their successes and ask questions. They also serve as a way to educate those who have never hunted.
"Using social media in a positive way, you can help people see a benefit to it through open, honest discussion," Waugh said. "Through Facebook, I find I'm reaching people who never had a desire to hunt."
Freeman said the majority of people aren't vehemently against hunting.
"When I take photos (from hunting trips) I think way more about that 80 to 90 percent of people who aren't hunters and aren't anti-hunting," he said. "That probably is what encourages me to continue with any social media posting I do."
Schmid said that's the same reason he tries to either ignore internet critics or keep his cool when he responds.
"Any time I interact with any anti-hunters, I always keep a level head and (do) not give them anything they can screenshot," he said. "I use nothing but facts. … In a public forum, I'm not responding just to that person, but to anyone who might be reading that comment."
Waugh said he hopes, if nothing else, critics will be willing to learn more about hunting.
"I get that people don't want to kill things," Waugh said. "Not everybody needs to be a hunter. But that doesn't mean I'm wrong and they're right."
Be the first to know
Get local news delivered to your inbox!