TWIN FALLS — On the first sunny morning in several days, the excitement built for a group of triathletes gathered at Centennial Waterfront Park to compete in the fourth annual Riverdash Kayathlon — a 2-mile run, a 10-mile mountain bike ride and a 4-mile paddle awaited them.
Kayaks lined the grass in the staging area where competitors filled their bike tires and lubed their chains, and event coordinator Trever Turpin announced to the anxious mass that the race would start just a few minutes past 8 a.m.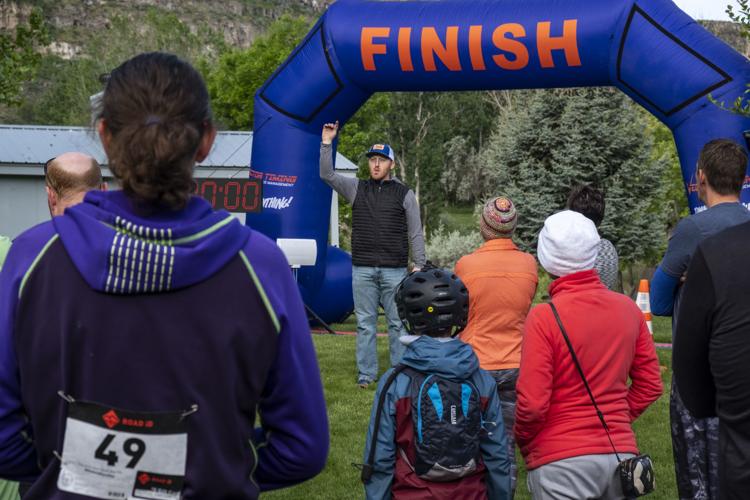 With hands on their watches, athletes readied at the starting gate as they breathed in the crisp valley air.
Turpin began the countdown.
"Three. Two. One. Go!" Turpin shouted.
They charged from the gate and headed up the long road out of the park and through Canyon Springs Golf Course. Two miles and 15 minutes later, they returned for the mountain bike segment.
The sun rose over the canyon rim, warming the pavement beneath the riders' tires. Long shadows, blue skies and tiny pools of water marked their course. Each rider cranked hard uphill before pedaling down toward Auger Falls.
"Puddles lined the service road section of the race," said Lane Daley, the eventual women's solo winner. "But the single track was dry and grippy."
As the wind began to pick up, the riders made their way back to Centennial Park. The dusty breeze helped push the riders back up Canyon Springs Road, salvaging their strength for the final leg of the race: the paddle.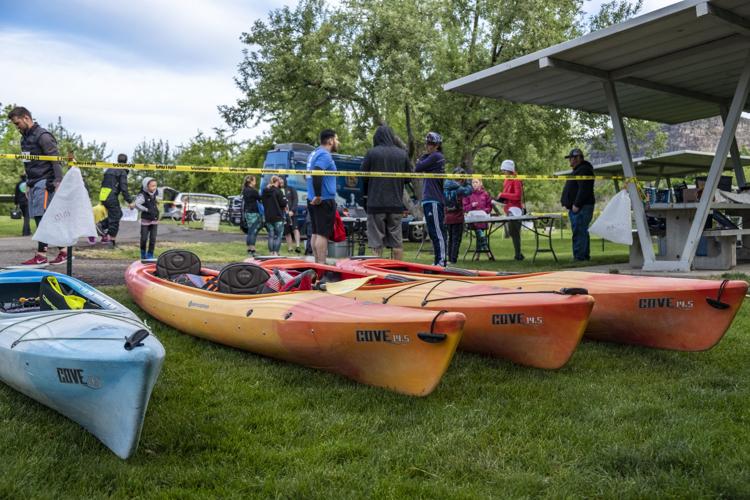 "The paddle was rough heading into the current on the way up, but the wind was tougher than the current on the return," Daley said. "My arms felt like there were going to fall off."
Still, the wind didn't break her spirit or the others'. Daley finished the race in a time of 2:21:54, winning the women's category.
"It's a fun twist on a tri," she said after her win. "Everyone was very nice. Only in Twin Falls will competitors cheer you on as you pass them. I love it!"
Everybody had a good time," he said after the race. "A couple of ladies went out laughing, and came back and said that was the hardest thing (they'd) ever done."
He also mentioned that the kayak element can throw people for a loop because it brings a different element they are not used to — especially when paddling together.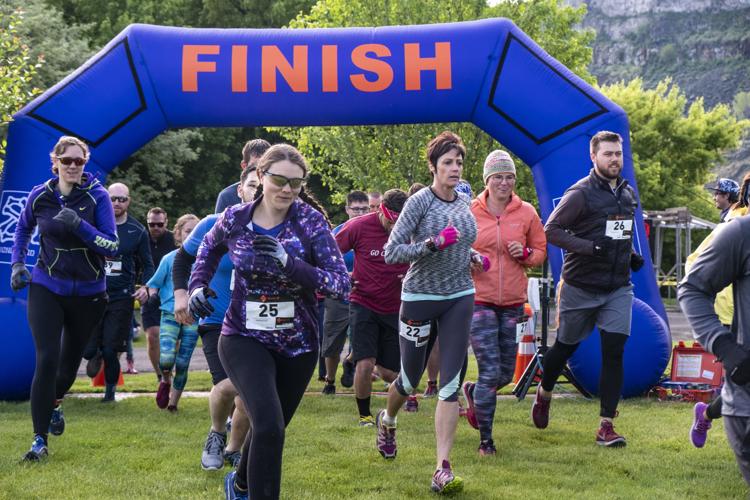 "We had great support from the mountain bike team (Magic Valley Composite High School Mountain Bike Team) and some other sponsors who donated some great prizes," Turpin said.
"The whole event ran pretty darn smooth with everyone coming up safe. All 34 participants enjoyed the event greatly."