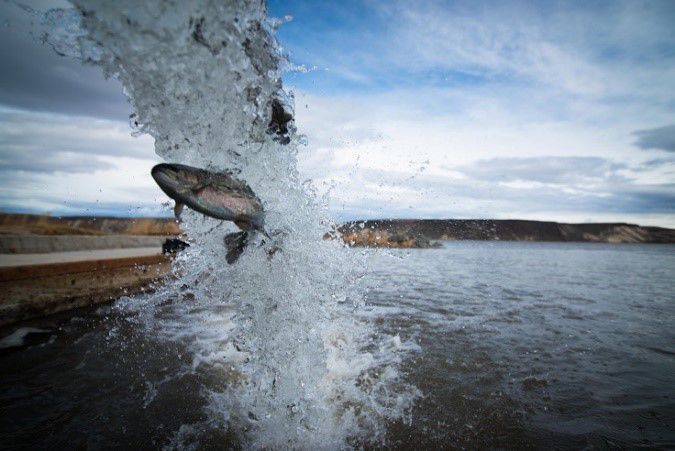 BOISE — Over a seven-week period during April and May, Fish and Game biologists conducted a logistics study to determine how effective it would be to stun, net and transfer rainbow trout from the south fork of the Snake River to other local waters. Removing rainbow trout from the south fork is part of an ongoing effort to reduce hybridization between the non-native rainbows and native Yellowstone cutthroat trout.
Biologists were able to remove 5,857 rainbow trout from the river using electrofishing equipment, which stuns the fish long enough for crews to net them but does not injure fish.
"We learned that with a moderate amount of effort, we can be very effective with rainbow suppression on the south fork," fisheries biologist Pat Kennedy said in a statement. "Weekly catch ranged from 696 rainbows during the week of April 16 to a high of 1,919 the week of May 7, then decreased to 643 over the week of May 21."
You have free articles remaining.
"There is no limit on the number of rainbows you can legally harvest in the south fork, and some of them are worth $1,000," Kennedy explained. "All the money-tagged fish were released back into the river, which increases the likelihood for anglers to catch a rainbow that is worth some money."
All rainbows recently removed from the south fork were transported to local fishing ponds and released for anglers to catch in these locations:
Becker Pond — 1,480 rainbows
Jim Moore — 1,161 rainbows
Trail Creek Pond — 2,064 rainbows
By James Brower, Regional Communications Manager