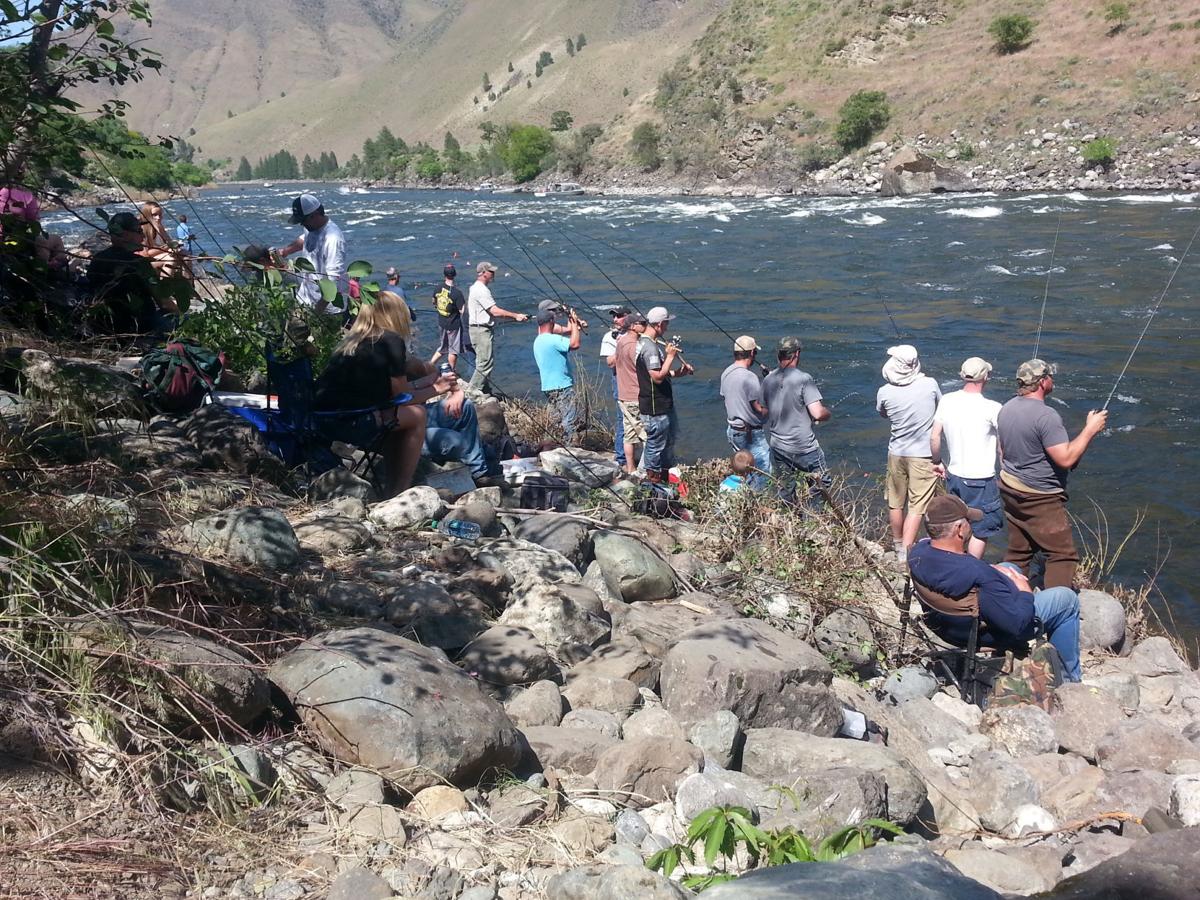 Don't miss this opportunity to attend one of six public meetings to provide comments and opinions on how best to manage the 2020 Chinook Salmon fisheries in the Clearwater, Hells Canyon, lower Salmon, Little Salmon and South Fork Salmon rivers.
During these meetings, free pizza and refreshments will be provided, and biologists will discuss what we learned from last year's Chinook salmon season, what this year's salmon return is projected to look like, and strategies we could use to manage this year's Chinook run. As always, input from anglers is important to help ensure the Chinook Salmon run is managed in a manner that is most satisfying to all who participate in this amazing fishery.
In addition to this, biologists will also give presentations on topics we think anglers will be interested in, such as: "What have we been doing to control sea-lions?" and "Where are all our fish dying?" and "What is our ocean looking like?" At the meetings in Nampa and Cascade, we will also be giving a special presentation on 'Perch Management at Lake Cascade'.
Pizza will be served at 5:30 p.m. with presentations beginning shortly after. The meeting will continue until all angler comments are collected and/or addressed. In the past, these meetings have lasted about two hours.
The meeting locations and dates are as follows:
Orofino: February 19, IDFG Clearwater Hatchery, 118 Hatchery Roe Drive, located northwest of Ahsahka Bridge.
Lewiston: February 20, Idaho Fish and Game Office, 3316 16th Street.
Coeur d'Alene: February 25, Idaho Fish and Game Office, 2885 W. Kathleen Avenue.
Nampa: February 25, (5:30 p.m.) IDFG Nampa Office, 15950 N Gate Blvd
Cascade: February 26, Valley County Sheriff's Office – EOC classroom (straight across from the main building)
Those unable to attend a meeting can provide their comments to Joe DuPont, Clearwater Region Fisheries Manager, either by phone (208-799-5010), mail (3316 16th Street, Lewiston, ID, 83501), or email (joe.dupont@idfg.idaho.gov).
Those who have comments on the South Fork Salmon River fishery should direct their comments to Jordan Messner (208-634-8137; jordan.messner@idfg.idaho.gov.
Be the first to know
Get local news delivered to your inbox!