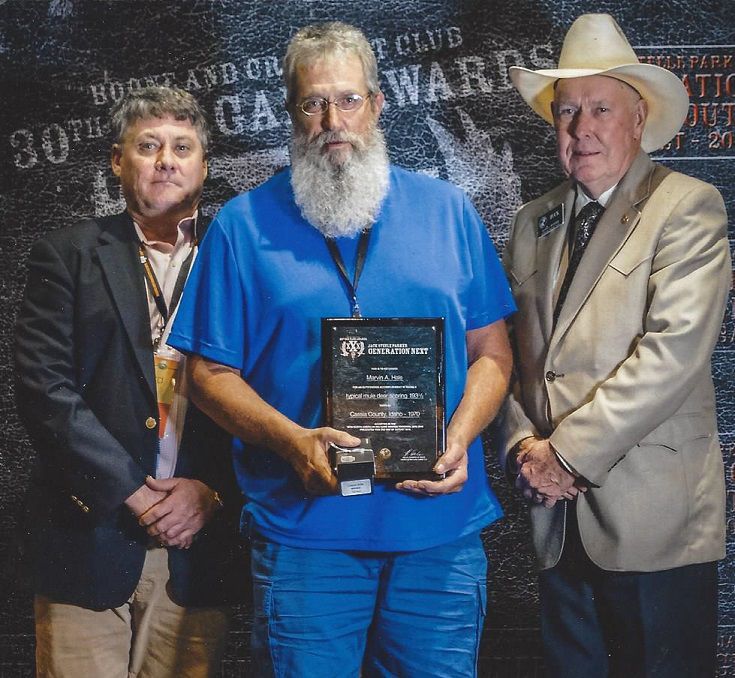 OAKLEY — Marvin A. Hale of Oakley was recently honored by the Boone and Crockett Club, the nation's most prestigious conservation and big game hunting organization. He was recognized at the Jack Steele Parker Generation Next Youth Banquet in Springfield, Missouri, for a typical mule deer he harvested 49 years ago. Hale's typical mule deer scored 193⅝ Boone and Crockett points.
The Boone and Crockett Club's records program originated in 1906 as a means of recording details on big game species thought to be disappearing because of rampant habitat loss and unregulated commercial and sport hunting. Science-based conservation efforts — led and funded by license-buying sportsmen — recovered these species from vanishing to flourishing. Boone and Crockett records remain a classic gauge of successful habitat and wildlife management programs. In addition to its prestigious history and tradition, the Boone and Crockett scoring system is strongly associated with the highest tenets of fair chase and hunting ethics.
Hale's trophy will be listed — alongside 4,462 other outstanding trophies — in the Boone and Crockett Club's 30th "Big Game Awards" book available this fall.
Be the first to know
Get local news delivered to your inbox!