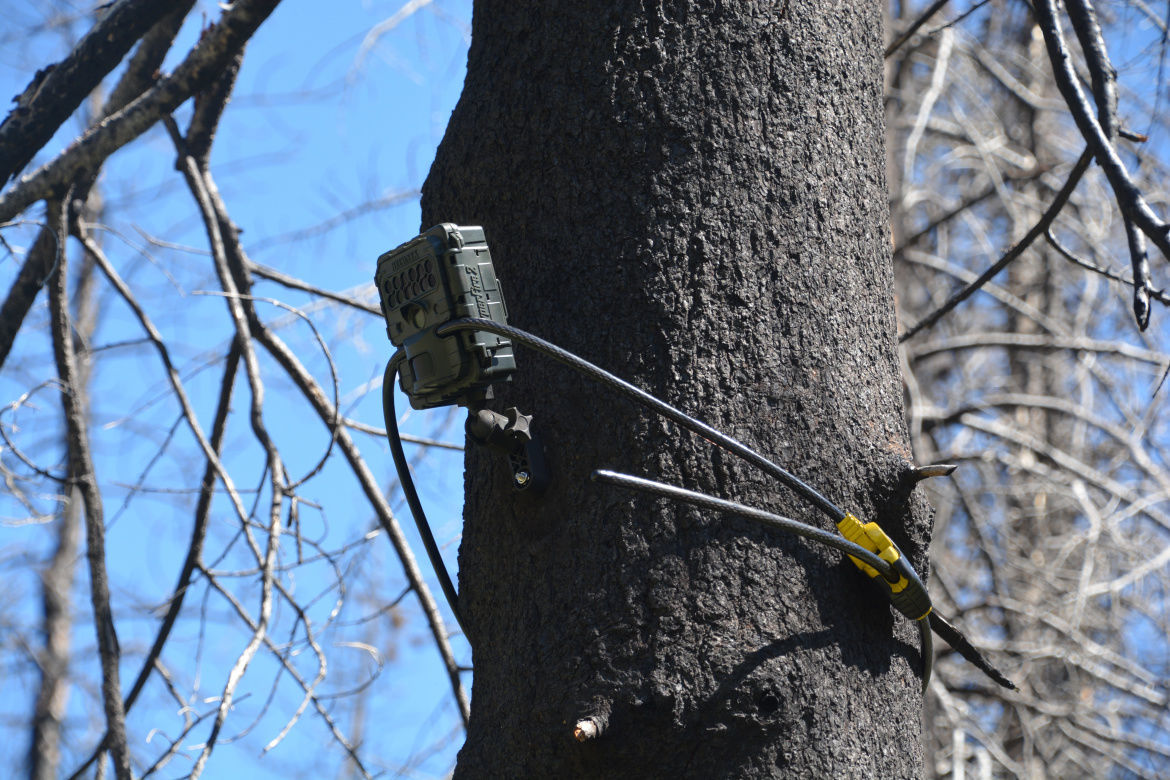 BOISE — How many wolves are on the landscape in Idaho? That's an often-asked question that the Idaho Department of Fish and Game is aiming to answer using game cameras during a new statewide population monitoring program.
In recent months, Fish and Game staff have deployed over 800 game cameras in a high-density grid throughout the state which will take millions of pictures. When staff collect the cameras at the end of September, researchers will download and analyze the photos and apply statistical modeling to estimate the population.
Sifting through millions of photos will be labor-intensive, but early next year Fish and Game Wildlife Research Manager Mark Hurley is aiming to have the most robust and accurate count of wolves ever in Idaho and the first scientific population estimate since 2015.
Wolf monitoring evolves with changing wolf populations
Wolves were federally reintroduced into Idaho, Wyoming and Montana in 1995 and 1996. Between 1996 and 2005, Idaho's wolf population was estimated using a total-count technique to generate an estimate of the statewide population. This was appropriate when the total population was small and many wolves wore radio collars. Biologists could track individual animals back to their packs, get an estimate of pack sizes and then estimate the statewide population.
As Idaho's wolf population continued to grow, however, it became increasingly difficult to monitor the population. It made keeping radio collars on wolves more difficult and costly. After wolves were removed from the endangered species list, Idaho took full management of them and hunters and trappers began harvesting wolves.
"That monitoring used to cost about $750,000 per year — a large portion of which came from federal funding," Toby Boudreau, Fish and Game's wildlife bureau chief, said in a statement. "That funding tapered off from the time wolves were delisted in 2011 until it was eliminated in 2016."
Idaho's wildlife managers knew they would need to monitor wolf populations using a more cost-effective and efficient model than one based on radio collars, and the focus of their monitoring shifted to occupancy — estimating the number of wolf packs in the state — rather than establishing a total wolf population estimate.
Researchers developed population-estimate techniques by using game cameras, similar to how biologists are already using cameras to count and monitor elk and deer populations in Idaho. For the new method to work, wildlife managers needed to dramatically increase the number of cameras in the field devoted to wolf monitoring, which is why Fish and Game staff deployed hundreds of additional cameras this summer.
Be the first to know
Get local news delivered to your inbox!