SUN VALLEY — You'll be able to fuel up on espressos and cappuccinos on the Warm Springs side of the mountain. And you'll be able to avail yourself of a Sun Valley Winter Fun Pass when Sun Valley Resort kicks off its 82nd winter season on Thanksgiving Day.
The resort, which opened as America's first destination ski resort in 1936, continues to rank as one of the top ski resorts in North America.
The annual SKI Magazine Readers' Survey ranked it No. 1 for lifts and most charming, No. 2 for lodging, best après, dining, best down day activities and on-mountain dining. It was ranked No. 3 for its grooming and as best for families.
Sun Valley and the U.S. Forest Service have cleared overstocked vegetation and trees in the Can Can and Graduate areas of Bald Mountain, resulting in nearly 18 acres of additional gladed skiing. This brings the overall total number of gladed acres to 81, said Brent Gillette, director of sales for Sun Valley. And it will mean that less snow is needed to cover areas like Lower Can Can.
In January Sun Valley hopes to offer free tours for advanced skiers down Turkey Bowl, an out of bound area off Seattle Ridge Lodge, then through trees and down chutes to show off the new Cold Springs Canyon project.
Workers have already cut trees and leveled ground in preparation for the new Cold Springs lift, Gillette said, and the addition of 18 new snow-making guns down Lower Broadway. The project will open up 380 new acres of terrain, expanding the skiable acreage within the resort boundary from 2,054 acres to 2,434.
There will be new terrain and park features on Dollar Mountain, which boasts the resort's flow-style parks and family cross courses.
The SnowSports School will offer classes focusing on Elegant Skiing that incorporate Austrian schon skifahren techniques. And there will be a new freeskiing program for high school students, said SnowSports School spokesperson Alan Hogg.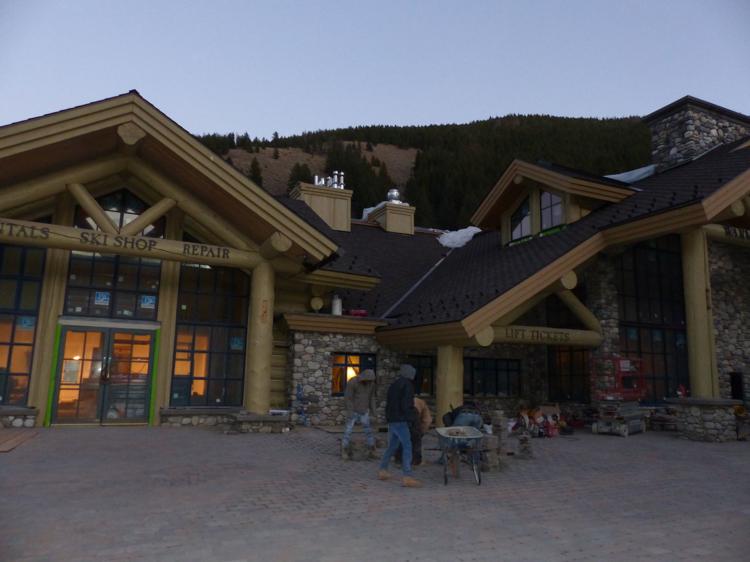 The Warm Springs Lodge, which burned following the end of the 2017-18 winter season, is expected to open in time for the Christmas holidays with a new look.
Jim Snyder, Sun Valley's food and beverage director, said he entered the lodge as soon as the flames were quelled, then watched as the resort spent three weeks pumping out 2 million gallons of water that had been used to douse the lodge and dry it out with giant fans.
"We're very excited about the new lodge," he said. "When it first opened, we had people come from all over to check it out and it became a model for other ski resorts all over the country. Now I think people will want to come and check it out again."
An 18-seat bar will be positioned under the large picture window giving skiers and boarders unparalleled views of the ski action on Lower Warm Springs.
The door that used to occupy the middle of the lodge has been erased and the SnowSports desk moved to enable Sun Valley Resort to add more than a hundred new seats to the dining area. This will boost seat capacity from 164 to 282.
The restaurant itself has been made roomier and will include a Konditorei Warm Springs corner with award-winning espresso and cappuccino produced by Ketchum's Lizzy's Coffee and the top favorites at the Konditorei in Sun Valley Village.
Those faves include ham and cheese croissants, chocolate croissants and quiche. And, yes, servers will ring the big Swiss cowbell every time they pull a warm batch of giant chocolate chip cookies out of the oven.
"The rope burnt in the fire, but we were able to salvage the bell and replace the rope," said Snyder.
The Sun Valley Winter Fun Pass offers a slate of activities that skiers and boarders can enjoy when they've hung up their sliding sticks for the day. The pass allows the holder to select six of the following activities anytime during the winter season: an hour of ice skating with skate rental; a half hour of bowling with shoes; a movie at the Sun Valley Opera house; a round trip gondola ride for nonskiers (children 4 and under ride free); a half-day snowshoe rental; a hot gourmet hot chocolate from A La Mode; a sleigh ride to Trail Creek Cabin and one hour of virtual golf.
The price is still to be determined but will be lower than if guests had paid for each activity individually.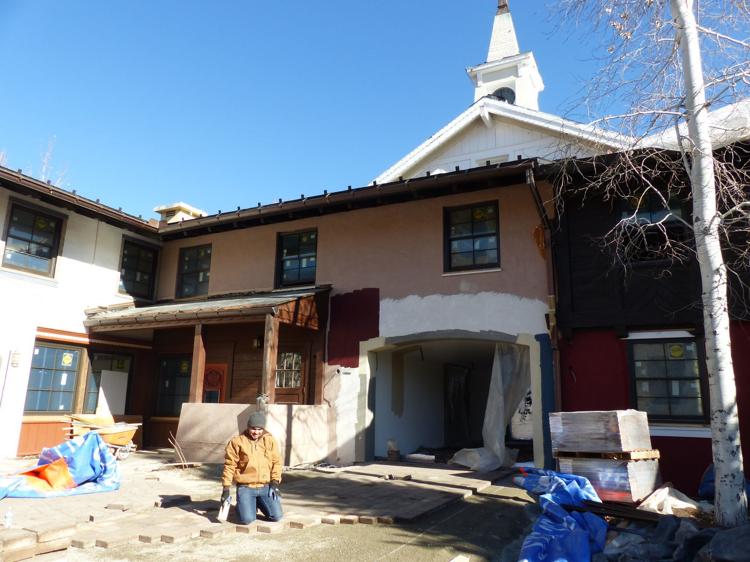 Eighty additional rooms in Sun Valley Inn are being remodeled with most of them set to open by the holidays, said Kelli Lusk, Sun Valley's communication manager.
The renovation will cut the number of rooms in the Inn from 105 to 97 but will offer guests executive suites and apartments that were not available before, along with state-of-the-art amenities and fitness center.
In addition, the old archway that buses used to drive through has been cut away.
Sun Valley Resort offers several lodging and skiing packages, including a Thanksgiving Package and Spring INN to March program, with kids under 12 skiing free. Packages are available by calling 800.SUN.VALY (800-786-8259).
Those looking for the daily lift ticket deals can save up to 20 percent by purchasing tickets up to seven days in advance at sunvalley.com.