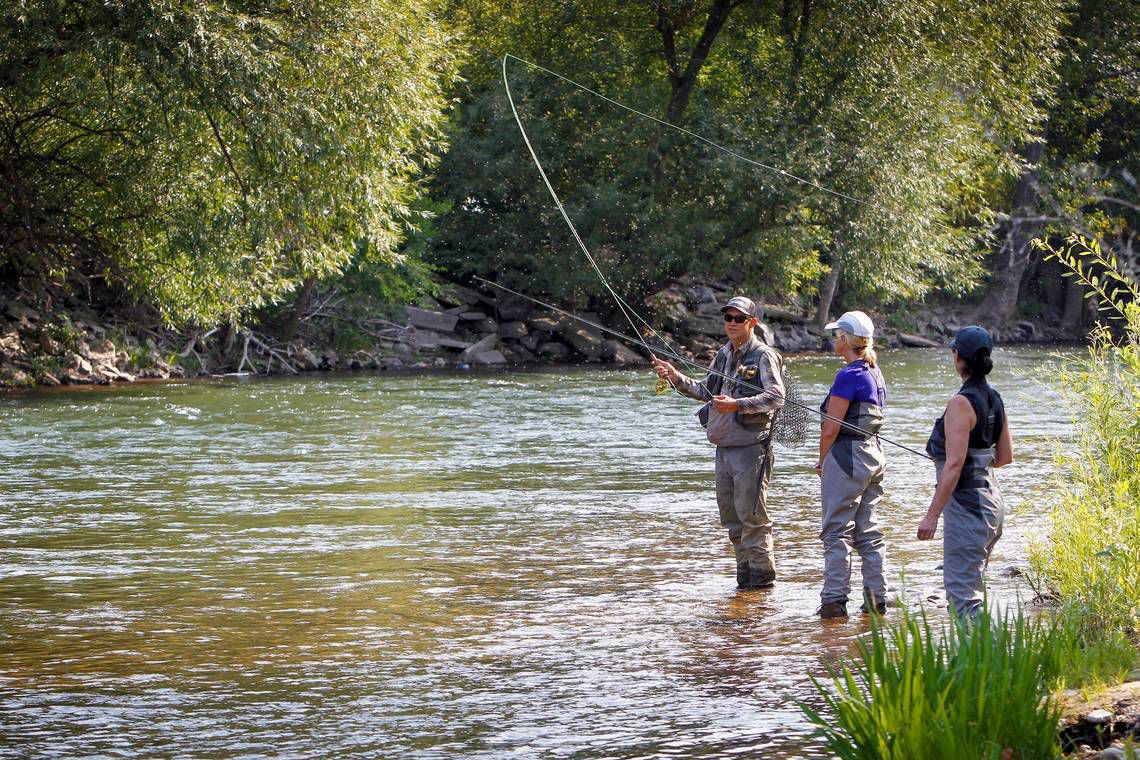 TWIN FALLS — Magic Valley Fly Fishers will meet from 5 p.m. to 9 p.m. on Jan. 15 at the Mountain View Barn.
Chris Gerono will tie flies and teach tactics for catching fish throughout the winter in Idaho.
Gerono has donated a trip on the Boise River for the 2020 Fundraiser Raffle. For over 27 years, fly fishing has been Gerono's obsession. He has been guiding clients for trout and steelhead for the last 18 years and has served as the head guide and lead classroom instructor at Idaho Angler for the last 10 years.
Before and after the show, MVFF will be rolling out the First Fantastic Fundraiser Raffle for 2020, with more than $3,000 in prizes and sales starting valley-wide. They will also be taking reservations for their upcoming banquet on Feb. 15, also at the Mountain View Barn in Jerome.
We welcome all fly fishers and those wanting to learn. Members are why and how we exist, so please renew or join to help us continue as the fly fishing club resource in Twin Falls.
Be the first to know
Get local news delivered to your inbox!