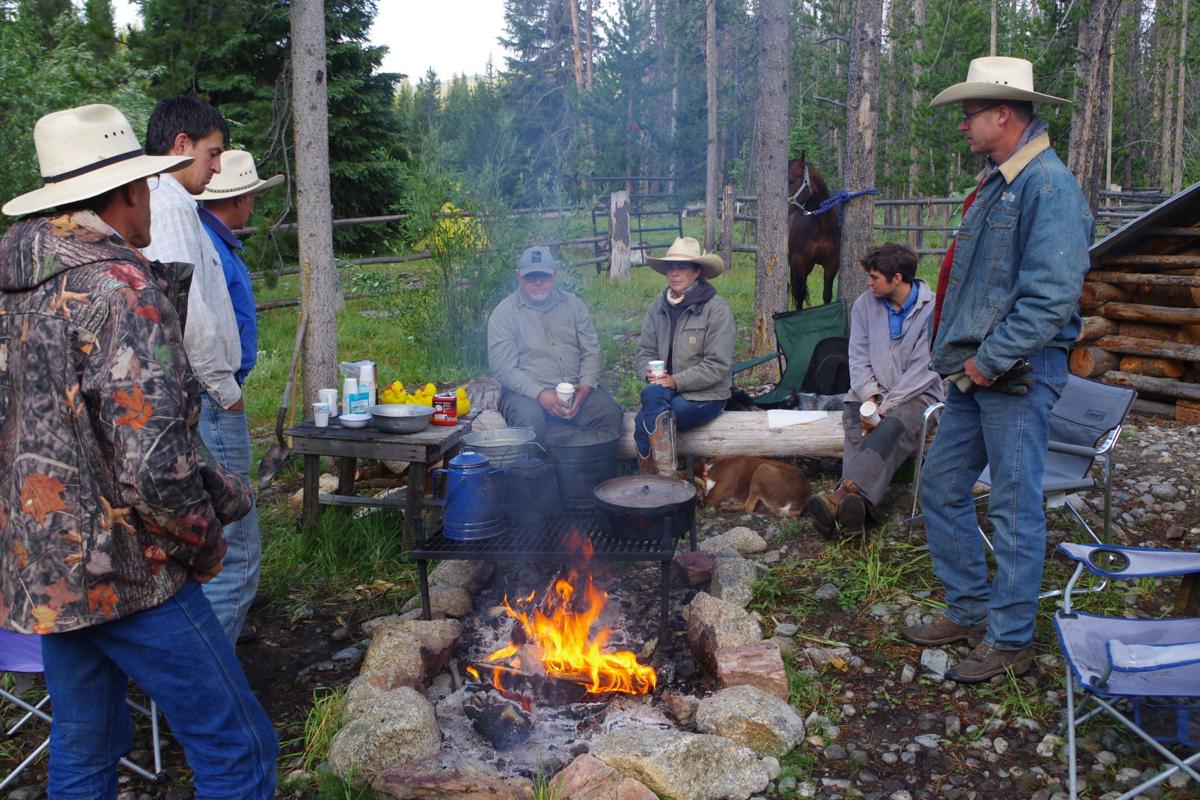 Jay Smith always wanted to be a cattle rancher, and Chyenne Smith had a lifelong passion for riding horses.
Over 15 years ago, the two met in Salmon, and together, they realized their dreams on the J Lazy S Angus Ranch.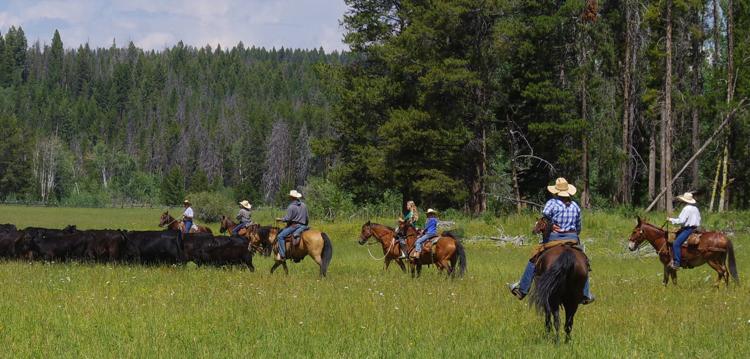 "We started from scratch, and we couldn't have done it without the right partnership," Jay Smith said.
"It was an adventure for me," Chyenne Smith said. "And it meant that I could ride horses a lot, so it was a good fit."
Even though Jay Smith grew up in a family with ties to ranching in Carmen Creek, he wasn't in line to inherit a ranch. So he studied business and agriculture at the University of Idaho and put himself through college working as an auto mechanic for Karl Tyler Chevrolet.
Chyenne Smith, a native of Roundup, Montana, studied art and visual communications at college in Colorado. She started her own construction business after finishing school.
By the time the two met, Jay Smith was already starting a small-scale cattle operation in the Carmen Creek Valley. He took his future wife for a long horseback ride to see the Salmon River country from high above the valley. He put her on a good riding horse that an experienced rider like she was could enjoy.
"I was like, this is great! The horse thing cinched it," Chyenne Smith said.
The two were married in 2005. Still, they needed to buy a ranch to expand the operation. Most people in their late 20s and early 30s can't go out and buy a ranch. It's way too expensive, costing multimillions of dollars.
But the Smiths were passionate about their dream. Suddenly, it all fell into place.
"This guy who owned this place needed it hayed," Chyenne Smith said. "We came down here, Jay did the hay, and he said, 'Don't you guys have a ranch?' We said no, and he just decided we needed to have this ranch."
The Smiths bought the ranch in 2006. They built up their cattle operation to the point where they could run about 160 head of leased cattle and about 160 head of registered Angus cattle on private and leased land. The Smiths also run cattle on the BLM Badger-Springs Allotment to the east of their ranch, BLM range in the Salmon River bottoms, and on the Diamond-Moose Allotment high above in the Salmon-Challis National Forest to the west.
They love their life on the ranch.
"First and foremost, it's always how I wanted to raise my family," Jay Smith said. "Wide open spaces, and a work ethic, care for your animals, chores. I was raised this way, and I wanted that for my children."
The Smiths have two daughters: Carma, 12, and Claira, 9.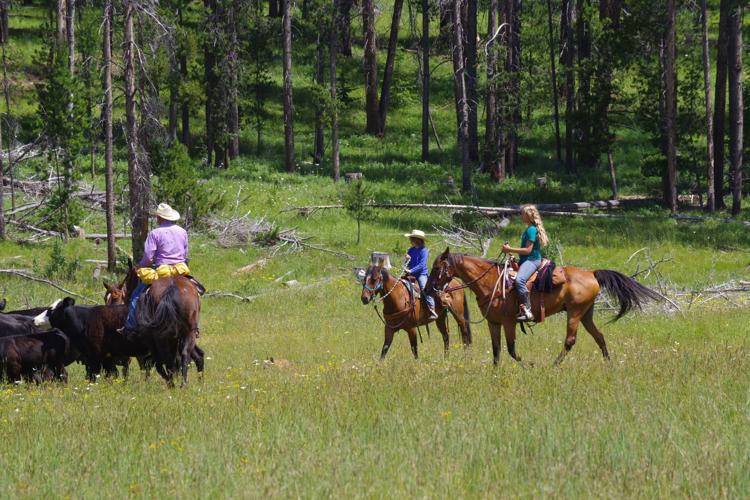 "I love all of it, I love the whole package," Chyenne Smith said. "I like being able to be way outside in the wilderness and the trees and the cattle, the riding. I like watching the crops grow, the hay, raising the horses, the puppies, the chickens, the cats — it's all pretty nice."
An overarching theme that permeates the J Lazy S Angus Ranch operation is to always strive to make things better.
"In the cattle business, you can always make your cattle better, you can always make your range better, you can always make your crops better — the challenges are never done," Jay Smith said.
The Life on the Range video crew followed the Smith family for a year to learn about animal husbandry, range stewardship, water conservation, and wolves. In the process, we saw how the Smith's ties to their family, friends and community all contribute to the overall success of a family business.
It all starts with calving January through March, branding in April, spring turnout in May, summer range from June to October, raising hay on the home ranch, and shipping in late fall.
On a snowy day in November, they shipped cattle to the market. The calves were fattened up and looked great.
It's a critical time of year for the Smiths, when they get paid for a year's worth of work. All of the care that they've put into their animals contributes to the payday.
"The animals looked really good, and what really matters more to me is they looked good to the buyers," Jay Smith said. "We brought a few extras here so they had room to sort, and they looked good enough that they took them all, above and beyond the contract. Can't do better than that."
Overall, he is happy with how things turned out this year. Fortunately, they had no death loss to wolves.
"If you consider price, death loss, all things considered, this has been a good, slightly above-average year," he said.
The family took a vacation in Arizona, and then they started calving again in January to start the cycle over again.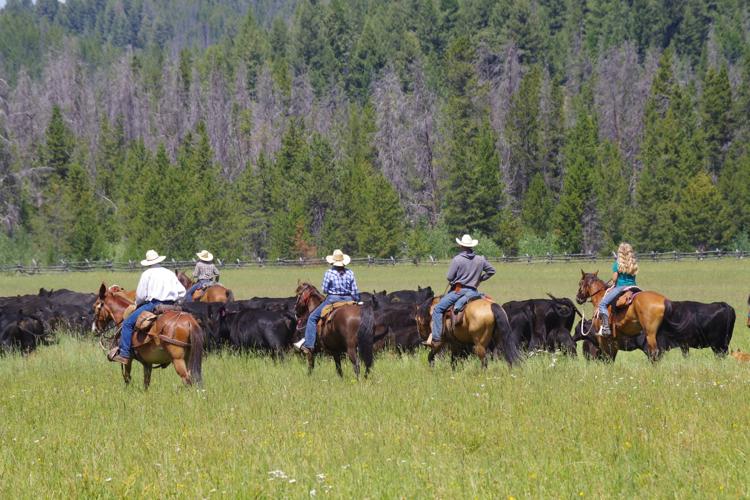 "Our whole philosophy is sustainability," he said. "We wouldn't have lasted this long if we didn't care for the resources and care for our cattle and make sustainability our No. 1 priority."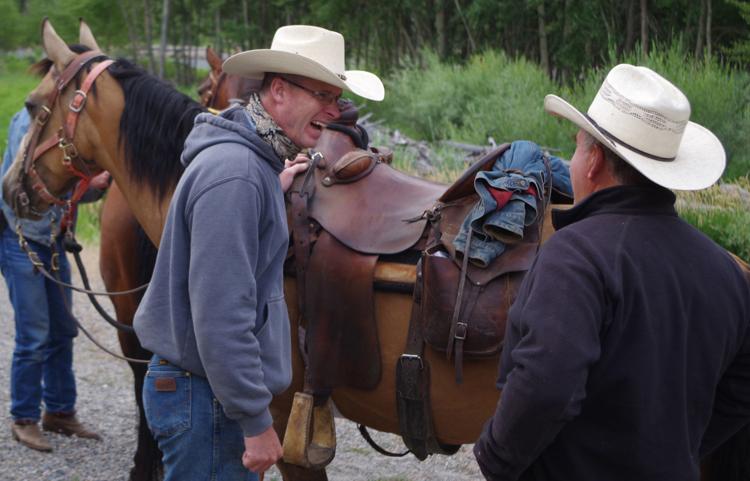 Ultimately, the Smiths invite people to stay with them and learn about ranching.
"In this livestock deal, it's not optional to tell your story," he said. "We really truly believe that this life and this lifestyle is a gift. It's not ours to covet and withhold, it's ours to share. That's our philosophy."
Next: Wolves Part 4 — Unforeseen issues caused by wolves in Idaho
A five-part series on wolves by Steve Stuebner for the Idaho Rangeland Resource Commission begins July 17 in the Times-News and at Magicvalley.com.
Times-News contributed to this report.
Be the first to know
Get local news delivered to your inbox!