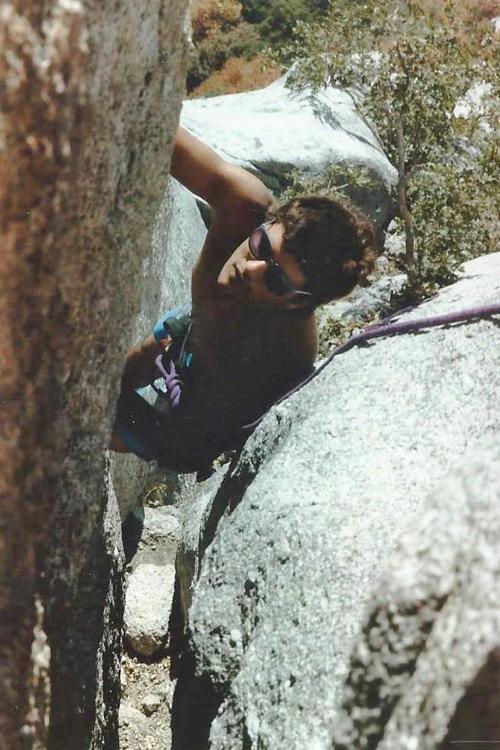 TWIN FALLS — Climbers are a different breed of people.
Eric Wildman, Fifth District administrative judge and a climber himself, embodies that statement.
During the week, Wildman travels from courthouse to courthouse, wearing a large silver skull ring and his hair in a ponytail. He regularly handles water-related cases for the Idaho Department of Water Resources.
He presides over Drug Court sessions in the Fifth Judicial District, speaking one-on-one with those convicted of drug-related crimes as they use available resources to break free of addiction and become productive members of the community.
He also sits on the bench for felony criminal cases in Gooding, Jerome, Minidoka, Cassia and Twin Falls counties.
The multifaceted judge sees climbing as a healthy outlet after dealing with such serious issues.
Growing up in Idaho Falls, Wildman started climbing in the City of Rocks before it was a national reserve.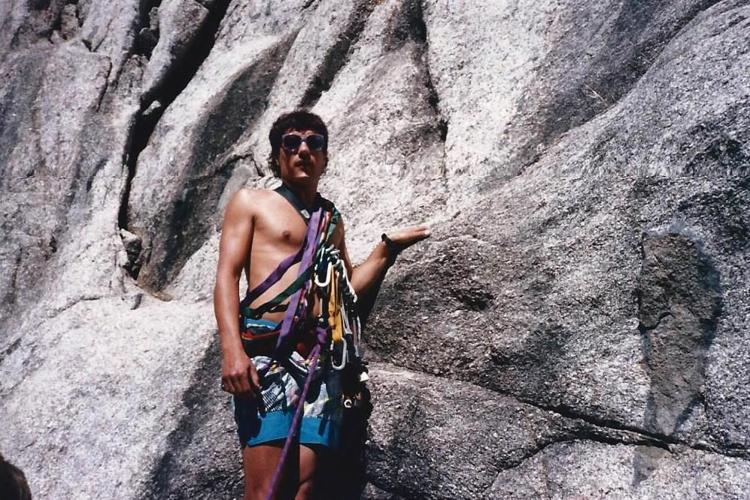 "I always had an interest in climbing," he said. "I find it meditative."
Wildman was a Boy Scout in high school. There were no guidebooks or bolted routes up the rock faces.
He didn't even know the names for some of the peaks, such as Lost Arrow Spire and Morning Glory Spire — or the Twin Sisters, which is now off-limits.
"It was word of mouth," Wildman recalled. "I learned from old-school climbers."
Some friends compiled three-ring binders with the routes they used to climb those peaks, sharing them with others interested in tackling the challenge of making it to the summit.
They looked for places that were close back then, Wildman said: Heise Rock, Kelly Canyon, Wolverine Canyon, Ross Park in Pocatello and various basalt cliffs along the Snake River.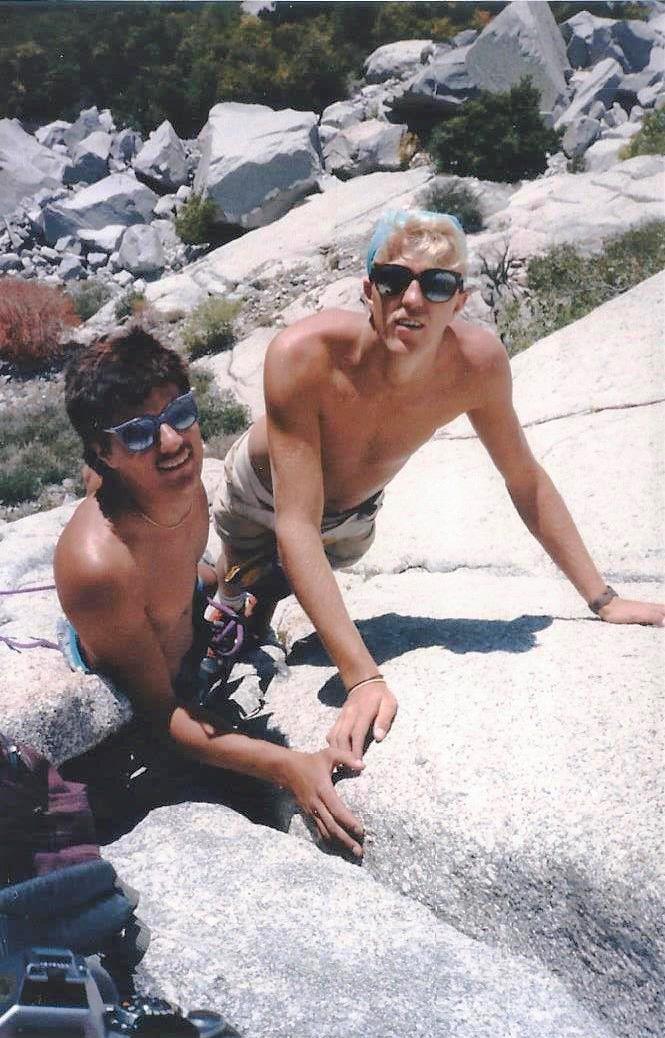 They also traveled to Little Cottonwood Canyon east of Salt Lake City.
The gear Wildman used in those days is different from what is sold these days at Magic Valley Gear Exchange.
Wildman will bring his gear to the shop for a presentation "Old-School Climbing" on Wednesday.
"I'll tell them stories about my experiences," Wildman said. "I've got a lot of old gear."
He sorted through a host of photos to create a slideshow for the event, snapshots of himself with friends at different locations.
"Today I enjoy going to City of Rocks and Castle Rocks State Park with my family," Wildman said. "Castle Rocks wasn't open to climbing when I was in high school."
Wildman has been taking his daughters, now 13 and 16, climbing for some time.
"The kids are way into it," he said.
They also ski and hike together.
Together, they've skied in Canada and at Big Sky in Montana, Jackson Hole in Wyoming, Snowbird and Alta in Utah, and Sun Valley.
They've hiked in the Sawtooths and Yellowstone, along with the Teton Crest Trail in Wyoming.
"We did Jarbidge this summer," Wildman said of the Nevada trail. "We're looking at doing the Beartooths next summer."
Whether it's climbing, hiking or skiing, Wildman considers the outdoors a definite contrast to his Monday through Friday judicial duties.
"There's a disconnect from your cellphone and computer. You can relax," he said. "Even when I'm on vacation, I can get on Wi-Fi to sign orders. You can't do that if you're on a five-day backpack trip."
Weighing the risk
Wildman also enjoys traveling on his Harley Davidson Electra Glide motorcycle, or his Moto Guzzi.
Tony Roberts, owner of Magic Valley Gear Exchange, understands Wildman's love of the outdoors, especially climbing.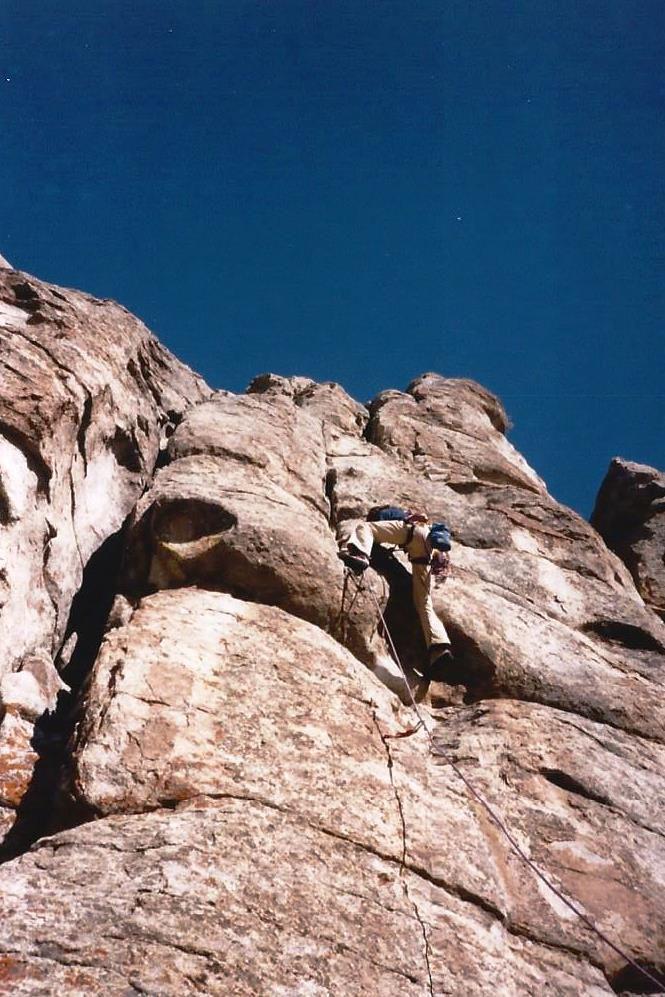 "It's an individual desire," Roberts said. "Everybody gets something different out of it."
Climbing addresses some of the biggest ingrained fears people have, according to Roberts.
These days, the equipment lends itself to greater safety. When Wildman started climbing, the risk was greater.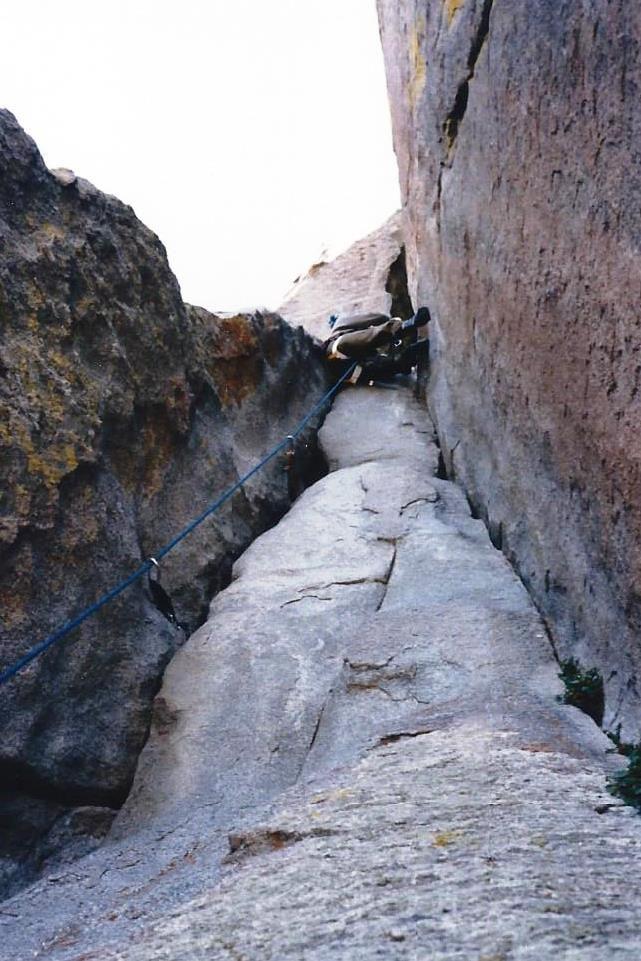 Roberts has seen climbers freeze on the rock face, even with the best equipment available.
"The brain has told the body you're going to die," he said.
He's excited to see the equipment Wildman will bring to the "Old School Climbing" presentation and to hear the judge's stories.
"Climbing is not an ego-driven thing," Roberts said. "Climbers have a higher ethic of being outside."
Even as they drill into the rock to place a bolt and hanger, climbers are conscious about not damaging the surface.
"They're trying to figure out ways to climb things," Roberts said.
As the bolt routes are left in the rocks, others who come after will be able to use them.
"Those who placed them never thought people would be coming so long after," Roberts said.
Magic Valley Gear Exchange hosts free weekly Wednesday clinics about various aspects of climbing. In October, the business is focusing on presentations with slideshows by climbers about their adventures — Wildman's is one of them.
"It's the perfect climbing season," Roberts said.
"Initially, (climbing clinics) were only education," he said, to give climbers a place to come back in and find safety. Now, the clinics allow those with knowledge and experience to share their wisdom with others.
The shop itself is Roberts' third business.
"It was always about giving back to our outdoor community," he said.
In November, Magic Valley Gear Exchange will resume a regular schedule of three educational clinics and one slideshow each month.
Be the first to know
Get local news delivered to your inbox!