JEROME — Snake River Canyons Park is a gem in the community, offering numerous recreational opportunities adjacent to the Magic Valley's treasured natural resource — the Snake River. Each year in the spring for the past 20 years, several organizations have joined forces to clean up the area and its adjacent lands, easily accessible for users from Twin Falls and Jerome counties.
The north rim area is popular for shooting, all-terrain vehicle touring and biking. It is also open to horses, walking, mountain biking and grazing.
This year, on Saturday, volunteers and organizers will gather just north of the Perrine Bridge east of U.S. Highway 93 to tackle the chore of removing illegally dumped trash, including household garbage, yard waste, used appliances, construction waste, shells and dead animals that collect each year in the area.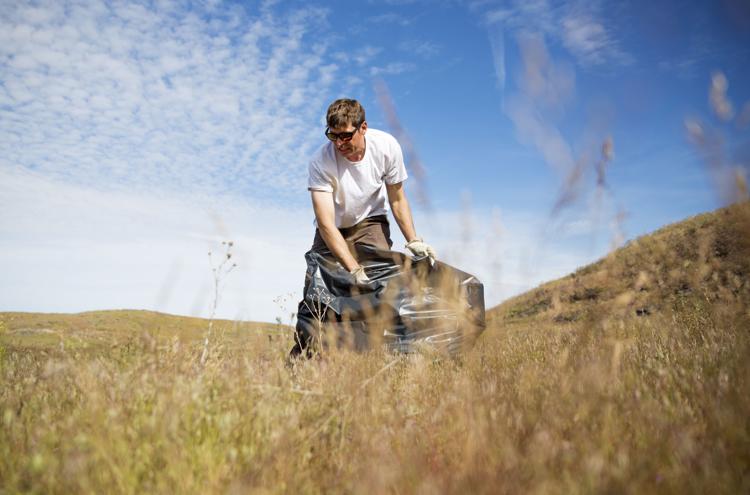 The event is coordinated by the Snake River Canyons Park Board and the Southern Off-Road Association, and co-sponsored by The Bureau of Land Management Twin Falls District staff, Jerome County and the Magic Valley ATV Riders.
Additional sponsors for the cleanup event include Koto Brewing Co., Twin Falls Sandwich Co., Treasure Valley Coffee and PSI Environmental Systems.
Board member and former officer Greg Moore of the Southern Idaho Off-Road Association has enjoyed a long history of teaming up with the Magic Valley ATV Riders.
"Ever since I can remember, we have partnered to provide the major muscle for this cleanup," Moore told the Times-News in an email.
The off-road association is dedicated to keeping public lands open, he said.
S.I.O.R.A is made up of just 22 members, according to Moore, while the Magic Valley ATV Riders boasts nearly 170 members, some of which are family memberships, according to its president, Kent Oliver.
The club originally organized the cleanup to show the BLM that they were good stewards of public lands.
"At the time there was rumor of closing this area to all traffic because of the dumping," Moore wrote. "Our group didn't want that to happen because the area is an important resource to all off-roaders."
Moore's organization has been a stronghold since the inception of the community-based cleanup effort.
"In the beginning, over 100 tons of trash was removed from the area," he said.
"The last few years thankfully the tonnage has been only around 10-12 tons," he said. "The shooting areas contributed a good deal of the weight.
"The cleanup helps us build a good rapport with the BLM and the Jerome commissioners to keep our public lands open to all," Moore said. "It's never been as important to me as it is now that I am an officer on the Canyons Park board."
S.I.O.R.A.'s members uses the park land to test vehicles and rock crawling skills, according to Moore.
Back in the day
Stan Mai, public lands director for the Magic Valley ATV Riders, is native to the area. Formerly president of the club, he now sits alongside Moore on the Snake River Canyons Park board.
"I was born and raised here," Mai said. "I grew up in Filer and I have been going out to the area for 50 years. I hate to see it become a trash dump. There's a lot of history involved in this area. To walk out there and see it turn into a dump grounds really bothers me."
But when Mai was growing up, there were no landfills in the area.
"They used to tell us to bring trash to the BLM," Mai said. "We had no landfills when I was a kid in the '40s, '50s and '60s.
"We used to hunt rock chucks out there back in the '70s and we wouldn't see anybody out there."
But as the population has grown, so has the trash. And when the dump started charging a fee to collect household trash and appliances, people reverted to dumping in the desert, Mai said.
It wasn't until 1994 that the Milner Butte Landfill — managed by the Southern Idaho Regional Solid Waste District — was made operational by a federal mandate.
Early cleanups were disheartening.
"We used to get cars and appliances like refrigerators," Mai said. "We could furnish a whole house with it."
But Snake River Canyons Park is vastly different than when Mai was young and is now a managed recreation area.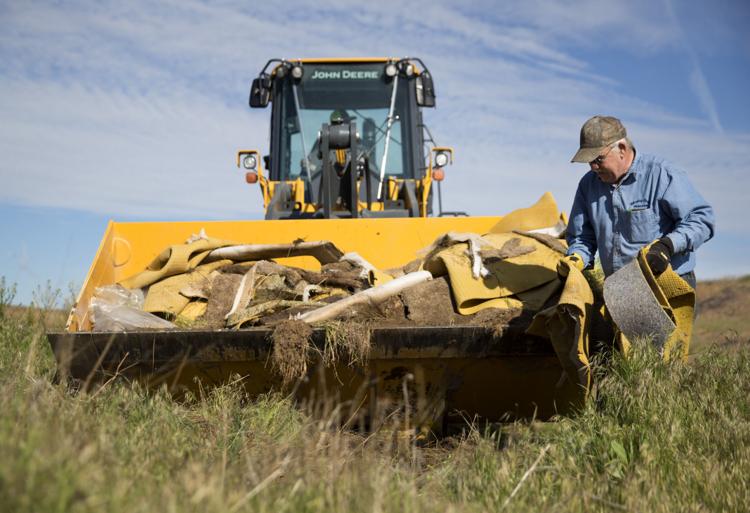 And as of May 1, shooting is restricted west of 700 East. Mai hopes the cleanup will provide the club the chance to convey the new regulations to participants and spread the word this way.
"We are trying to educate the public on this," Mai said. "We are moving it to one side of the park to try to make it safe for everyone."
Last year, he recalled, it took a whole truck to clear one spot.
"It's an effort to make the area better for everyone so they can recreate and not just see trash," he said.
"Trash is like cancer. If you get a little bit, people think they can dump there because someone else does. If we can keep it cleaned up, hopefully, it doesn't keep growing on itself."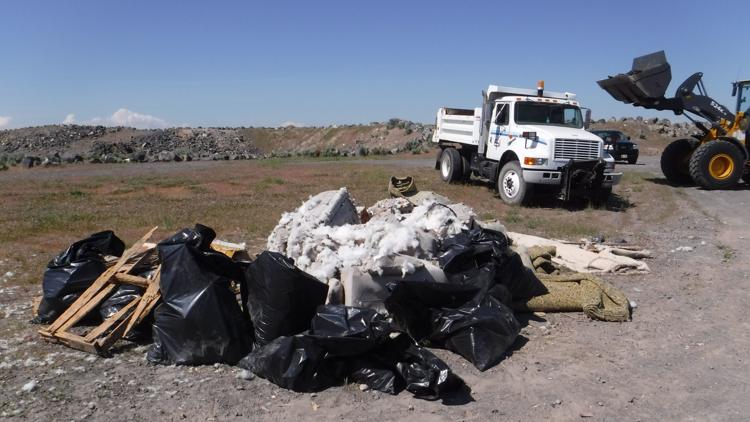 The cleanup is truly a community effort.
"Without the support of donations from many Magic Valley businesses, Jerome County Commissioners, the Magic Valley ATV Riders, and the BLM providing equipment and training on how to handle hazardous materials and insuring participants, this event would have disappeared many years ago," Moore wrote.
So grab a shovel and dig out your best pair of work gloves for Saturday's event because it takes a village to clean up a beloved park.
"Trash is like cancer. If you get a little bit, people think can dump there because someone else does. If we can keep it cleaned up, hopefully it doesn't keep growing on itself." Stan Mai, public lands director for Magic Valley ATV Riders and former club president; board member of Snake River Canyons Park Board

"This clean up provides a good reminder that this area is the people's park and we want to keep it safe and clean in its natural state for all to enjoy." Charlie Howell, Jerome County Commissioner