Competitive birders, beware! It's time to dust off those binoculars and head to Almo for the Sixth Annual Birding Blitz in Castle Rocks State Park this Saturday.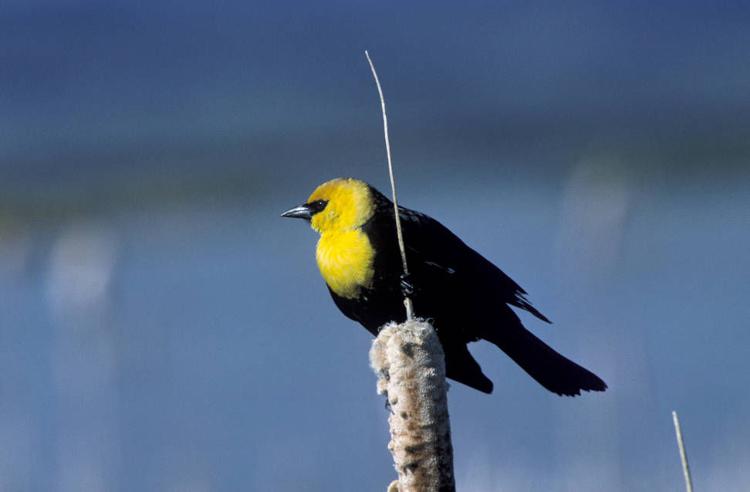 Teams of 2-4 birders will compete in a 12-hour spotting competition for the "Best Birders" Award. The annual event was started in 2014 by Park Superintendent Wallace Keck, an avid birder who took up his post in 2002 in Almo, and realized that Almo didn't have enough birding events.
"Birding is the most popular form of non-consumptive recreation in the country," Keck said. "Birders really enjoy competition and bragging about what they find."
Keck's interest in birds was awakened at Arkansas Tech University when he took an ornithology class in 1984. His professor turned him on to paying attention to the environment. Now Keck views tracking which birds are in an area and when they migrate in and out as an important part of being a good steward of the park.
In North America, 750 different bird species are known. Keck often receives calls from birders who want to see the Cassia Crossbill. "It became its own species three or four years ago, and is found only in the South Hills," Keck said. "It used to be associated with the Red Crossbill, but it breeds and sings differently."
But birding isn't just a sport. It provides critical citizen science for the park and its surrounding ecosystem, which is why Keck is happy to offer the event at no cost.
Findings often lead to new park records and greater scientific understanding of breeding and migration patterns in the Albion Mountains.
"The trends inform us of environmental changes that may be taking place," he said. "Birds are a barometer of the quality and health of the environment."
Twelve hours behind binoculars
The competition is held during the first week of June, which coincides with the peak of the number of bird species that can be seen — including permanent residence neotropical breeding birds, and birds that migrate further north, Keck said.
Competitors will greet the dawn and start scouting at 5:30 a.m. on Saturday. The objective is to record and document as many species possible in a 12-hour window. The park's working checklist contains 176 species of birds.
"Every time we hold a competition we discover new birds," Keck said.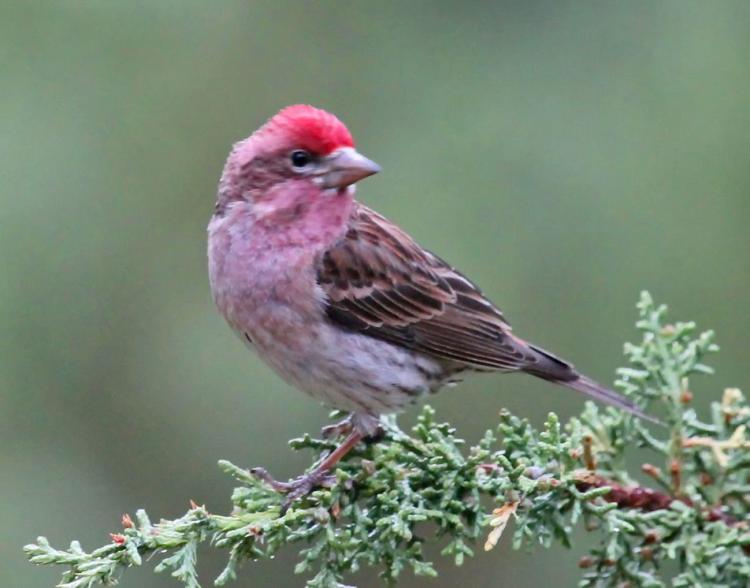 Participants in the past have spotted different warblers, such as the black-throated gray warbler and Virginia warbler. Chestnut-sided warblers and Clark's Grieb have also been spotted.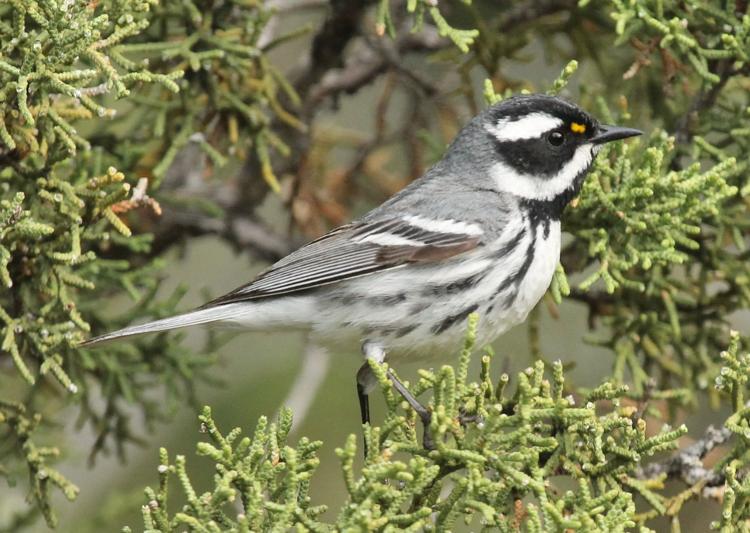 "Of course we are also famous for one of Idaho's few populations of Pinyon Jays," Keck said. "Perhaps the rarest bird seen during the competition was the Nashville Warbler or Sagebrush Sparrow."
The birding map contains all of Almo Creek, Circle Creek, Graham Creek, Edwards Creek and Grape Creek watersheds, and even birds observed from outside the boundary from within the boundary or traveling the boundary roads can be counted.
"It's a mountain ridge to mountain ridge ecosystem," Keck said. "We are capturing the typography, hydrology, geology, and the Almo valley in general, so when people come to bird they don't just go to the City or Castle Rocks; they are also birding the open meadows and farm fields."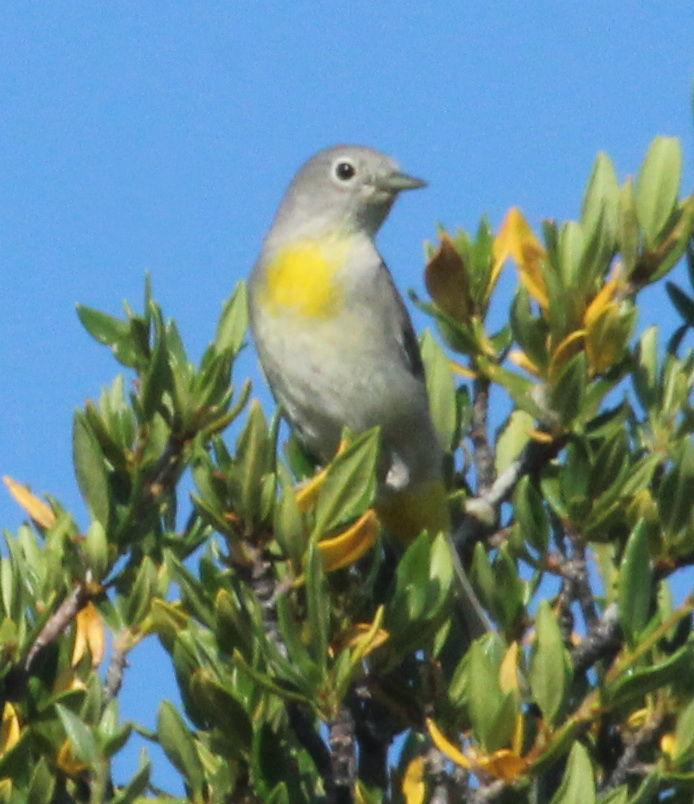 This multifaceted mapping approach is critical because some birds are more "domesticated" than others. The House Sparrow is one of most common birds in America, Keck said, and is almost never found in the City of Rocks. They tend to hang around buildings and farm fields, he said.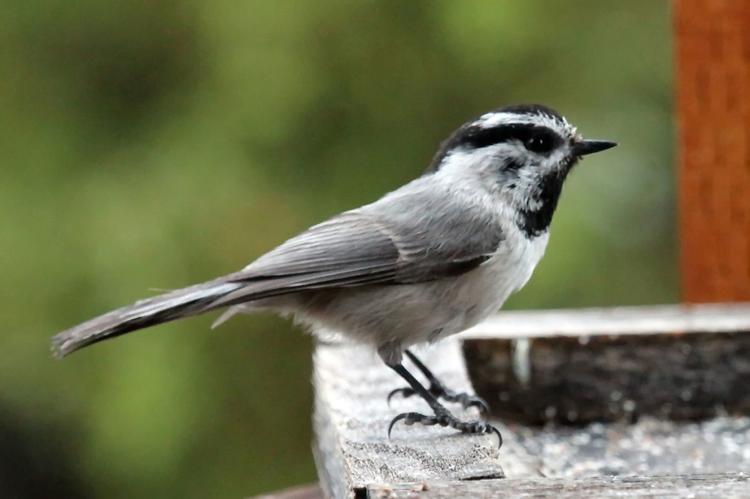 In contrast, the Eurasian Collared Dove is an exotic bird, and not a bird of natural mountainous areas, Keck said. It prefers a rural, urban interface. And the Canyon Wren can be found inside the City of Rocks, but not outside the reserve.
"The City of Rocks is quite different than alfalfa field in Almo," Keck said. "By combining the natural flow of birds in the Almo area, we can expand our study focus."
Ultimately it's about documenting species and monitoring their presence and absence, nesting and population.
"We kid about how cutthroat birding competitions can be," he said. "We will trade you a long-eared owl sighting if you can tell us where you saw the willow flycatcher."
Don't leave home without...
All participants will need to adhere to the American Birding Association Code of Ethics as well as Castle Rocks State Park & City of Rocks National Reserve competition rules.
Birders should come prepared with a wealth of snacks and trail mix for a long day in the field. Binoculars and spotting scopes are a must, along with a good hat and proper sunscreen. Participants should bring more than one field guide, Keck said, along with the checklist to record their sightings, several pens, cellphones for correspondence, a functioning camera and a zoom-lens camera if they have one.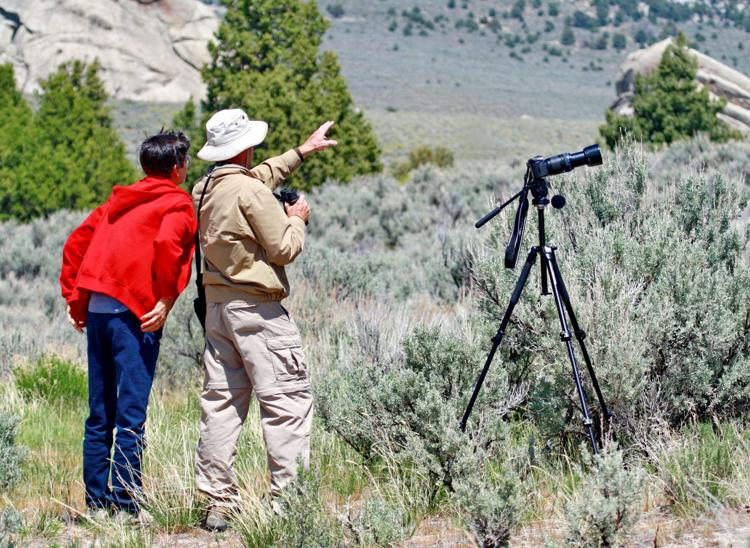 Final registration and check-in begins at the visitor's center in Almo at 4:30 p.m., Friday. Teams will hear the rules, pose questions, and receive tips and best birding locations within the checklist area.
The competition window runs from 5:30 a.m. to 5:30 p.m. Saturday. There is a required noon check-in at the pavilion in Almo and contest winners will be announced at the 7 p.m. evening program at the Almo Creek Picnic Area.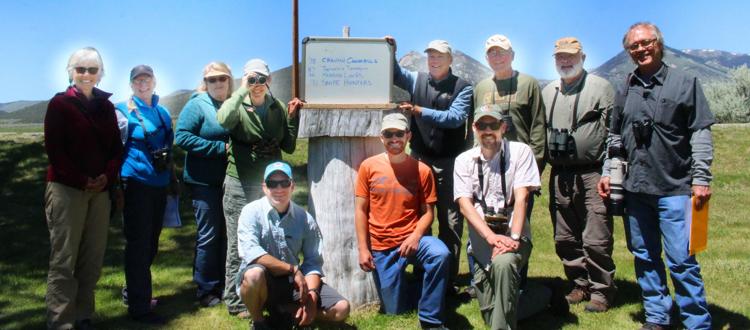 Winners receive a personal awards plaque, along with another plaque that will be on permanent display in the visitor center.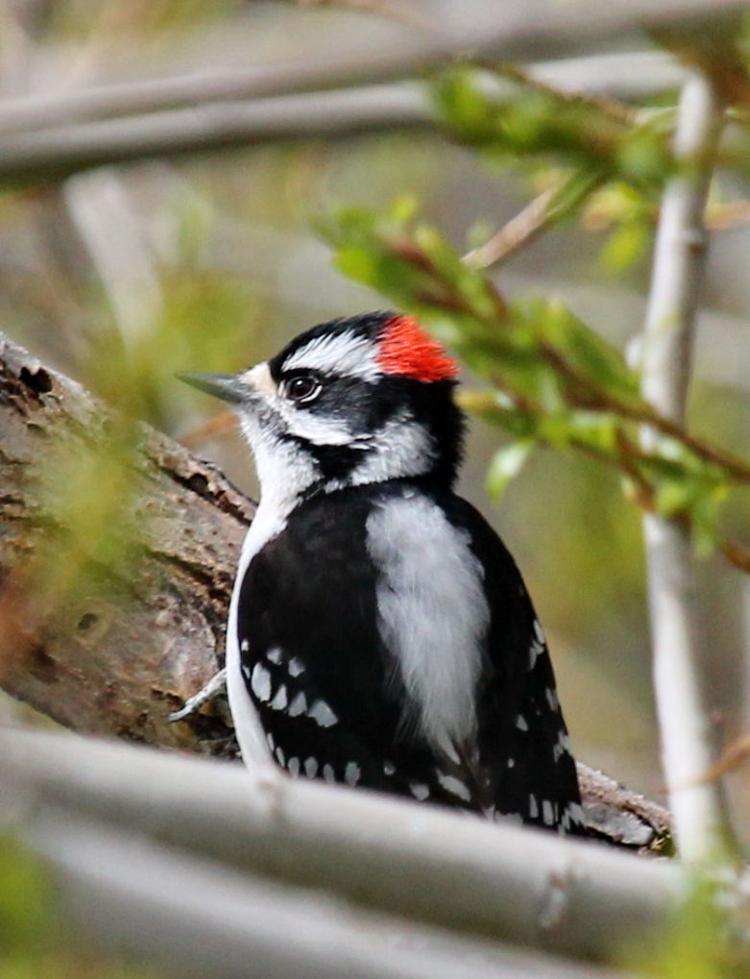 The blitz will close with a potluck and evening program on Saturday — "Twenty years of birding in the City of Rocks" — a keynote speech from Keck.
Normally, Keck is the referee for the event, but this year it is Bill Bridges of the Prairie Falcon Chapter of the Audubon Society overseeing competitors.
A parting note
As of May 30, four teams had registered for the event, with inventive names. "The hallmark of the fun is coming up with a team name," Keck said. "Birders have been quite imaginative in the past with names like 'No egrets' and 'Becky and the kingbirders.'"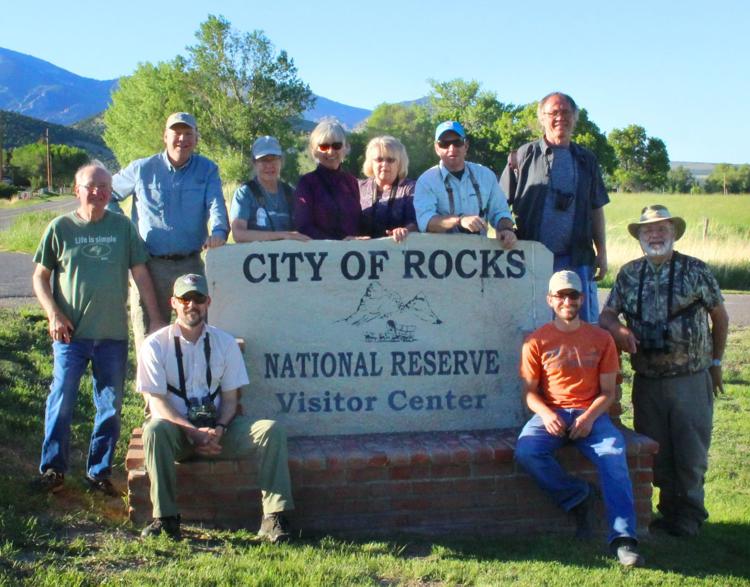 This year, birders are coming from Utah for the competition.
"It's a dream come true to have birders from Utah compete against birders from Idaho," Keck said. "It's not just the same members of the same Audubon society. It will up the ante."
This year's event coincides with the Basin and Range Weekend Seminar sponsored by the Great Salt Lake Audubon Society — a separate event slated for Saturday and Sunday, which includes classes that Keck instructs on the bio-geographic crossroads of the Albion Mountains. Sessions include the California historical trail, geology and flowering plants.
"It's the biggest event of the year for natural history," Keck said. "Birds are becoming unpredictable. Loss of habitat and climate change are dictating how birds are changing their habitat."
"You can spend your entire life learning traveling and spotting new birds. That's what true birders do. There is quite a birders' network all over the country." Wallace Keck