One of my most memorable fishing trips started out as a slow day of bass fishing with my old man. The Snake River was running high and cold, making the smallmouth action less than stellar. We managed to coerce a handful of bass, but it was definitely tough sledding.
After anchoring up in a cove to escape the current, my dad hooked a fish on a live worm. He reeled it in to find a pleasant surprise — a fat, 10-inch yellow perch.
I suggested he throw another worm in the exact same spot. He did, and boom! Another nice perch. I quickly switched out my bass lure for a bait hook, and for the next two hours, we hooted and hollered as perch after perch came over the side of the boat. We caught at least 50, including a beautiful stringer of 12-inch keepers and one 14-inch whopper.
Fishing days like that are like birdies on the golf course — they're rare, but they're what keep us coming back. And those fast and furious trips can happen more frequently if you target perch.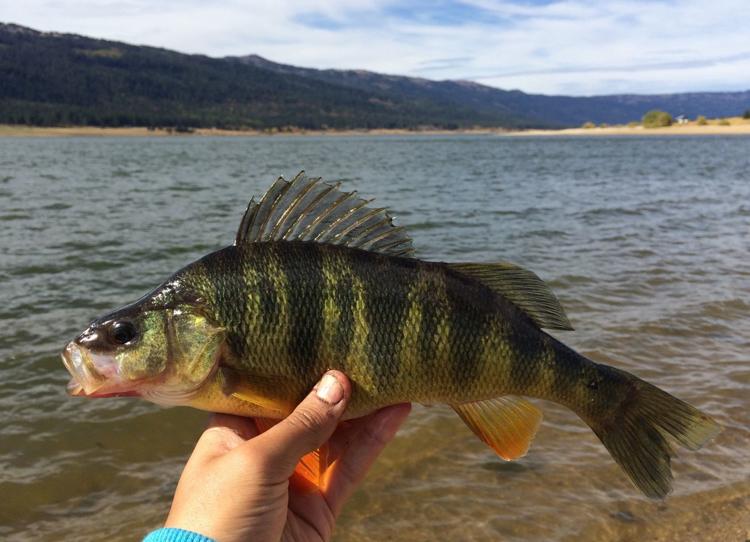 Perch are relatively common in Idaho waters. They are good-looking critters with yellowish-green bodies, dark vertical stripes and bright orange fins. Perch typically average 6 to 10 inches in length. A foot-long specimen is a definite keeper, and anything bigger than 14 is a real toad.
Three additional factors make perch a fisherman's best friend:
1. Ferocious Feeders: What perch lack in size, they make up for in aggression. Night crawlers are often the bait of choice, but perch will also take small jigs, crankbaits, mealworms and more. I've even caught them on big soft plastics intended for bass. If you start running out of bait — or if the bite is slow — simply keep a smaller perch and use it as cut bait. Perch are notorious cannibals!
2. Pack Mentality: Perch tend to hang out in big schools, so if you catch one, you're likely to hook a bunch. In my experience, they often gather in schools of like-sized fish, so if you are reeling in small specimens, keep moving until you find bigger fish.
3. Fine Fillets: Perch are great table fare, and when you catch them by the dozen, it's totally reasonable to take a stringer home for dinner. I recommend filleting them and flash-frying them in a light batter. The meat is white, flaky and delicious!
Popular spots to catch perch in and around the Magic Valley include Magic Reservoir, Mormon Reservoir, C.J. Strike, Carey Lake and Salmon Falls Creek Reservoir. A little further out just north of Boise, Lake Cascade has a national reputation for producing jumbo perch that frequently surpass two pounds. Ice anglers catch some of the biggest fish of the year, so you can chase perch year-round.
Many anglers would rather target bigger species like bass and trout, but if you stumble onto a school of perch like my dad and I did, anchor up. You'll be glad you did.