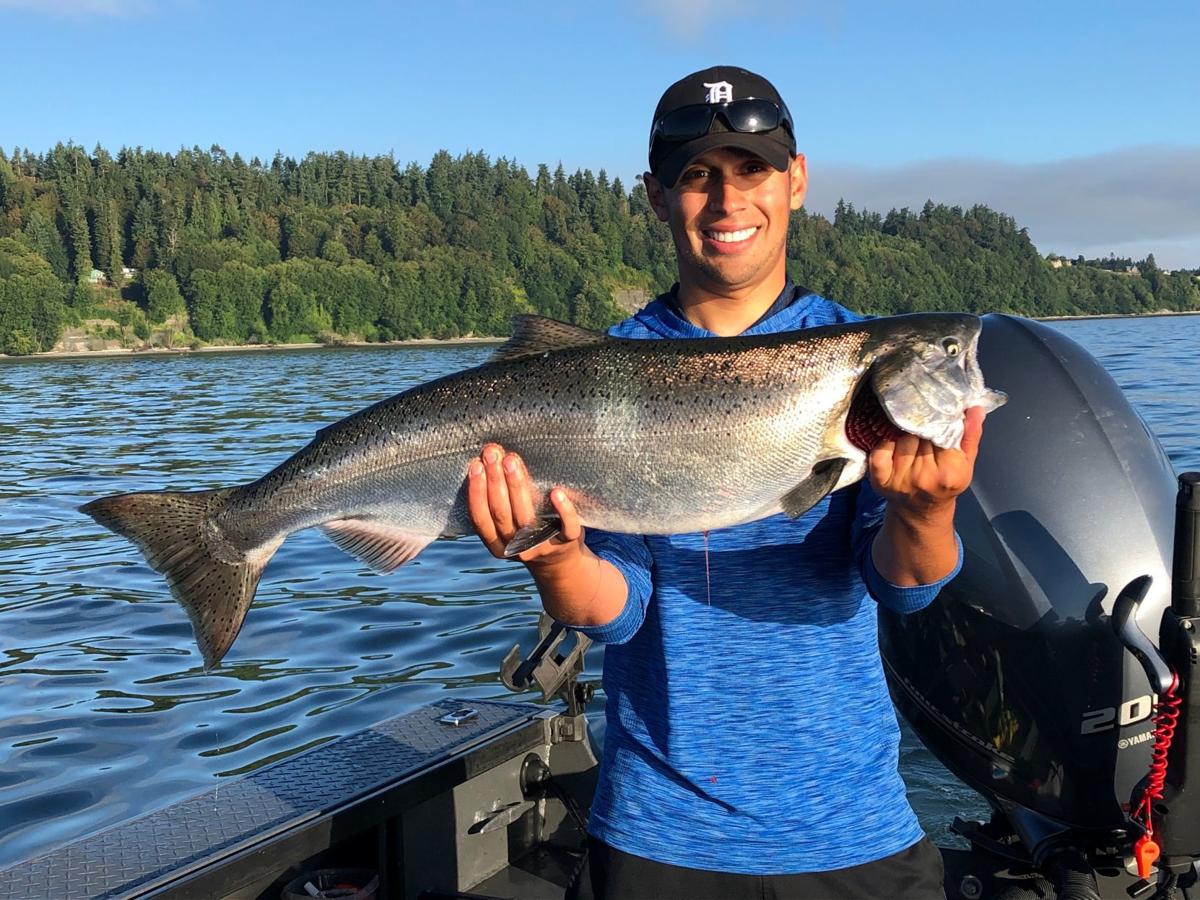 We've all heard the saying — a bad day fishing beats a good day anywhere else.
And a good day fishing? Well, it's pretty difficult to top that.
But what if you could make every fishing trip just a little bit better? There's nothing wrong with making a good day great, right? Try these simple tips for taking your trips to the next level:
1. Planning: Whether you are visiting old stomping grounds or venturing into uncharted waters, it pays to plan ahead. The night before a fishing trip, I like to organize my tackle, tie on the lures I plan to start with and load the truck so I don't leave something behind in the grogginess of Zero Dark-Thirty. It also helps to have a plan once you start fishing. What species are you targeting? Where are you launching the boat, and what spots do you plan to hit up? You can always adjust on the fly, but having a game plan helps you spend more time catching fish once you hit the water.
2. Friends: Some anglers prefer to fish alone, but for me, trips are usually better with a little company. It's safer, you can cover more water, and you never know when you'll need an extra set of hands to net your fish or take a picture of your prized catch. Take your old fishing buddies, or invite new ones. Bring your kids and show them how to enjoy the outdoors. Or extend an invite to a newcomer and show them the ropes. Take an old-timer and learn their secrets. If all else fails, bring your dog! I have a Yorkshire terrier, Winston, and he loves tagging along on my fishing adventures.
3. Snacks: Fishing can be hard work, and you're bound to get hungry out there. Make sure you pack some goodies to refuel, as well as plenty of fluids to stay hydrated. Beef jerky, dried apricots, granola bars, apples and peanut butter sandwiches are the pillars of my fishing food pyramid. I drink mostly water, but there's nothing wrong with enjoying a frosty soda or beer, especially on a hot afternoon. If you fish with kids, bring their favorite treats. It will help make each trip a positive memory (and if the fish don't cooperate, it might save your bacon!)
4. Electronics: The array of fishing electronics is pretty impressive these days. If you have a boat, a fish finder is a must-have item for locating schools, marking depth, reading water temperature and more. Even if you do your fishing on foot, technology is your friend. Download the Navionics app on your phone — it gives accurate depth and contour readings on many popular lakes and rivers. Invest in a water thermometer and digital fish scale to get quick, accurate readings. You might also try a video game-like ice fishing flasher, which allows you to locate fish below the ice and watch them chase after and strike your lure!
5. Photos: A good photograph is the best way to share your favorite catches, especially if you want to catch-and-release. Too often, I see anglers show off unattractive photos of dead, discolored fish in the kitchen sink or driveway. Even if you plan to keep your catch, a lively, colorful photo taken against a natural backdrop makes a much better keepsake. And with smartphones, just about every angler has a quality camera stashed in their backpack or pocket. Take advantage of it!
There's no doubt your next fishing trip is going to be a good day. With a few of these tips, it just might become a great one. Tight lines!
Be the first to know
Get local news delivered to your inbox!