I have a confession to make, as painful as it might be to see it in print: I recently celebrated another birthday. The big 33, to be exact. I'm over the hill and practically into my mid-30s!
The good news is, at least so far, I don't feel any crankier, and my hairline seems to be receding no faster than its usual pace—knock on wood.
But wrapping up another year on Earth got me thinking about aging. As we get older, a lot of the activities we enjoy become more difficult. The bike pedals feel a little bit heavier. The basketball rim looks an inch higher. And our muscles don't recover as quickly as they once did after a hard workout.
But all is not lost! I always try to seek the positive in things, and if you ask me, turning a year older serves as yet another reminder of why fishing is the best—it's one activity you actually become better at the older you get.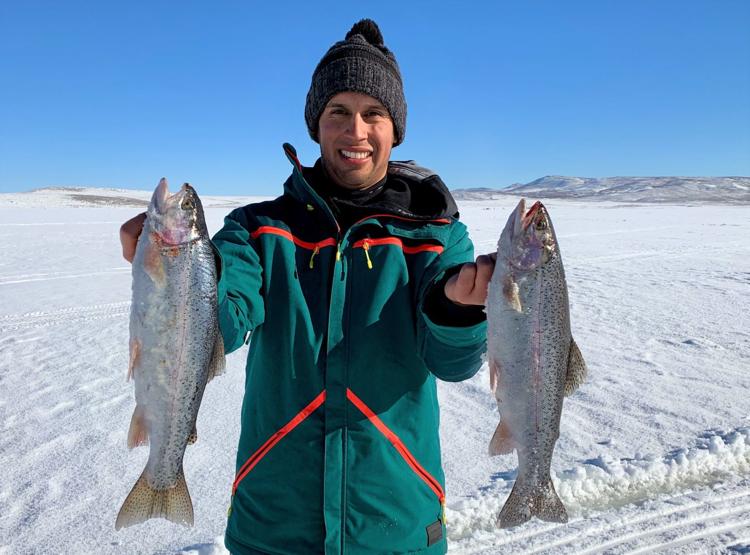 Think for a moment about the best fisherman or woman you know.
I'll bet he or she has a few grey hairs, if there is any left at all. That's what makes fishing a true lifetime sport. You become better at it not through physical prowess, but by the accumulation of knowledge acquired from hours spent learning on the water. Every time you catch a new species, have success with a new lure or fly, visit a new body of water, or pick up a cool trick from a fellow angler, that piece of information goes into your mental tackle box. And you get to keep utilizing and adding to the tools in that box every year.
I think back a decade and consider my fishing experience as a 23-year-old. Up to that point, I'd never really fished from a boat. Now, I have my own little fishing boat, and I've probably spent upwards of 100 days chasing fish from it.
My 20s were full of fun fishing memories. I was lucky to land a 28-inch Snake River brown trout—"Behemoth Bob," my buddy Skyler named him. I caught and released an incredible eight-pound largemouth bass at a southwest Idaho location that shall remain nameless for now. I even had the fortune to tangle with ling cod off the Oregon coast, barracuda in the Florida Keys and black-tipped reef sharks in the Mexican Riviera.
But, at least so far, my 30s haven't been as rough as I had feared. Last year alone, I brushed up on my fly-fishing skills and almost won a prestigious tournament; went mining for silver salmon on the Puget Sound; and even welcomed a new fishing buddy, who happens to be my best catch yet!
Come to think of it, this whole getting older thing might not be so bad after all.