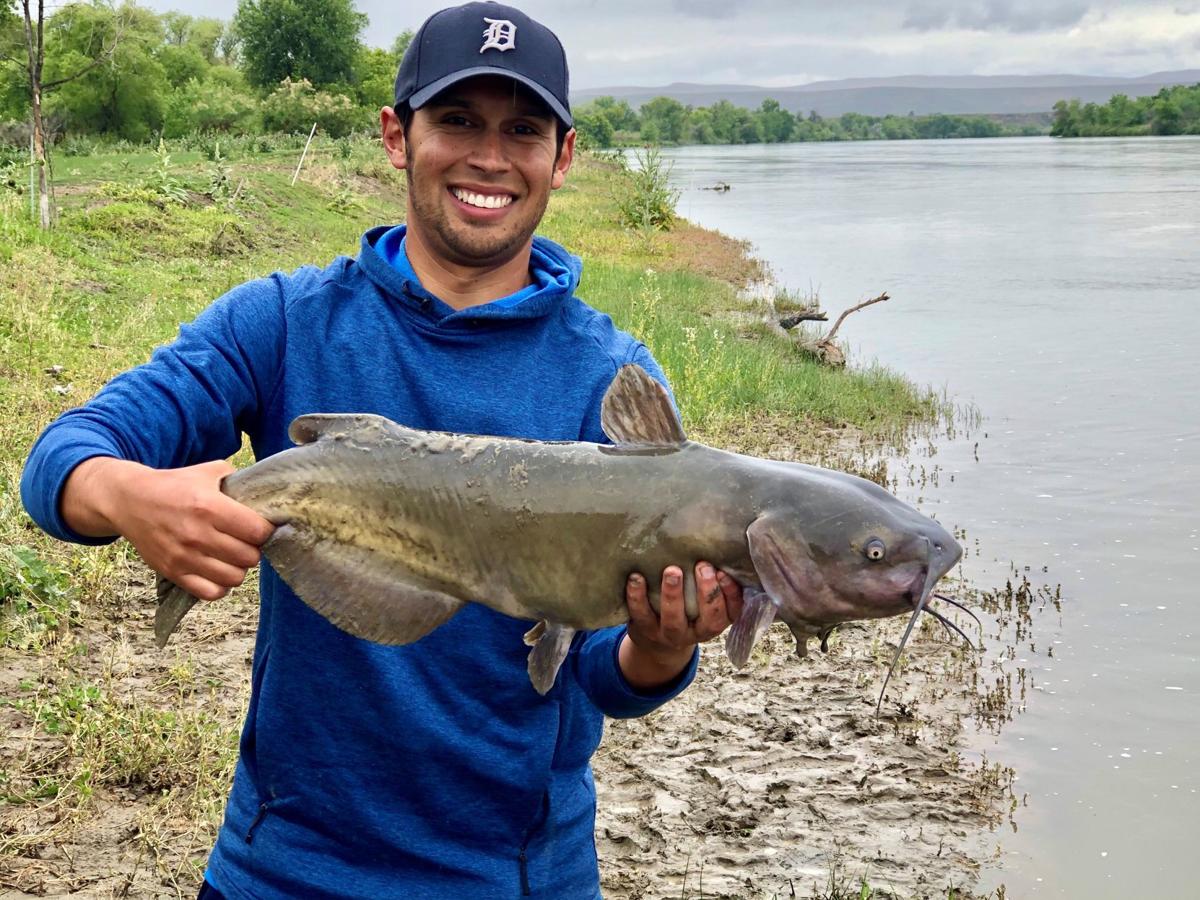 It's no secret Idaho is a great place to fish. Blue-ribbon trout streams and quality bass fisheries are plentiful. We have Chinook salmon, steelhead and jumbo perch. We're even home to the world-record tiger muskie!
But in the Snake River, another quarry swims beneath the radar. A big, whiskered predator with enough muscle to test any tackle. Meet Idaho's most underrated fish species — the channel catfish.
A friend who works for Fish & Game once told me if the Snake River ran through the South, it would be a world-class catfish destination. With a shorter growing season, Idaho cats don't often reach the size of their southern counterparts, but his point remains — the Snake is absolutely loaded with cats, although many anglers either don't realize it or don't care to target them.
If you've never caught a catfish, now is a great time to try it. While cats can be caught year-round, the summer months are the most productive. Here are three easy steps for landing a whisker fish:
Pick your spot
Many people think catfish are lazy bottom-dwellers, but in addition to scavenging, they feed on smaller fish, crayfish, insects and more. In the Snake, catfish inhabit many of the same areas as bass. As their name suggests, channel cats like some current. Look for them in deep holes, behind large boulders and in big, swirling eddies where the water is a little deeper. Once you find some favorable habitat, it's time to set up shop.
Bait up
"Check out this weird trout!" Before I even looked at it, I knew we had fresh catfish bait. As I was launching my boat on a recent trip, a nearby angler landed a 12-inch pikeminnow. They aren't much for eating, but I gladly accepted when he offered it to me. Five minutes later, a fresh fillet sat on a circle hook at the river bottom. Ten minutes after that, the rod was bouncing with a large catfish.
Cut bait is the best way to catch a channel cat. Pikeminnow, sucker and leftover panfish scraps are my personal favorites. Cats will also scarf worms, Mormon crickets, chicken livers, shrimp, prepared dough baits and even hot dogs. I like to fish with a large circle hook on a slip-sinker rig. I also catch catfish on deep-diving crankbaits, jigs and soft plastics (although most of those catches come while targeting bass).
Hang on!
Catfish don't get the same love as bass and trout, but they are awesome fighters. Channel cats can weigh 10 pounds or more (their larger cousins, flatheads, are even larger, often surpassing 20 pounds), and while they don't jump, their head-thrashing fight puts a thump on any tackle. With circle hooks, fish almost never escape, so if you hook a huge one, loosen the drag and play the long game. I've seen big cats successfully landed on ultralight panfish gear.
A good catfish hole will hold several fish, but when the bite slows down, move to the next spot. One of my favorite things to do on the Snake River is set out a catfish rod while I fish for bass—it's a great use of the two-pole permit, and catfish will usually keep you entertained if the bass bite is slow. And if you'd like to harvest a catfish, feel free. There's no limit and they are popular table fare when breaded and fried. I recommend keeping smaller fish, which contain less fat and make better eating. Tight Lines!
Catfish are jumping!
Want to become a certified catfish hunter? Join me for my next fishing class, Catfish are Jumping, set for July 20 from 6-8:30 p.m. at the Hilton Garden Inn Boise Spectrum. We will cover all kinds of in-depth tactics and strategies for catching channel cats and flatheads in Idaho waters. To register, visit www.tightlines208.com. I hope to see you there!
Be the first to know
Get local news delivered to your inbox!