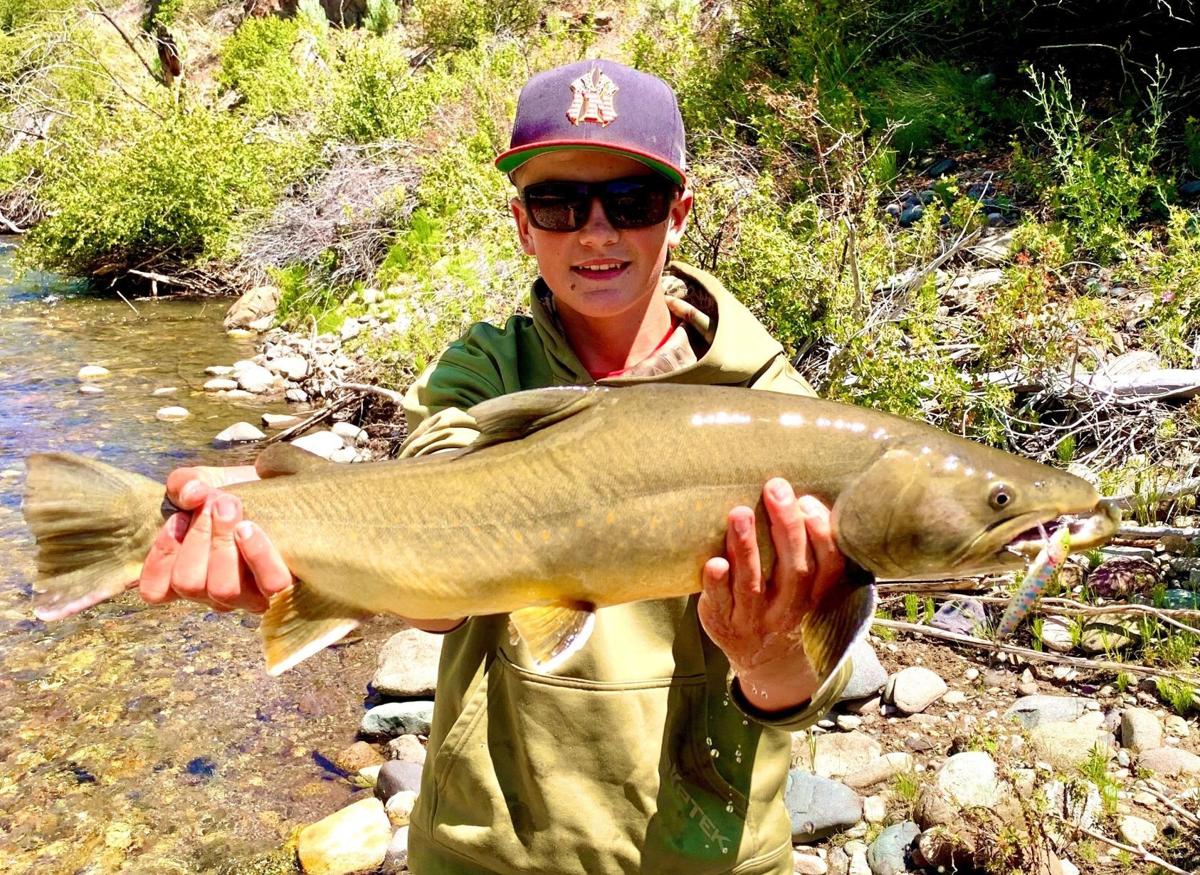 For many anglers, bull trout are a mystery. While they are common in a few remote streams, bull trout aren't often found in popular fisheries. I'm a prime example — I fish more than most, and I've only hooked a small handful over the years.
Thanks in part to their rarity, bull trout are a frequent source of misinformation. But it's important to have at least a basic knowledge — given their protected status, accidentally keeping one would be a costly mistake. Here are some key questions and answers on bull trout in Idaho:
What's a bull trout? Bull "trout" are actually char, a related species of salmonid that prefers cold water. It's a common misnomer — brook trout and Mackinaw trout are also char. Bull trout are also referred to as Dolly Varden at times. There is some debate, but most biologists differentiate Dolly Varden and bull trout as separate, closely related char species.
Why are they protected? Bull trout were listed as threatened under the federal Endangered Species Act in 1998. In Idaho, that means bull trout fishing is allowed, but harvest is not. Because they prey upon young salmon and steelhead, bull trout and Dolly Varden were aggressively overfished in the early 1900s. Their habitat has also been impacted by mining and dams. Despite their threatened status, bull trout populations are thriving in many of Idaho's mountain drainages. There has been talk of potentially reopening harvest in the future, but for now, they remain protected.
Can we fish for them? Yes. There are no rules against intentionally targeting bull trout. Not many anglers do, but bulls possess many desirable qualities — most notably their large size (fish over 30 inches are possible) and aggressive attitudes (adults feed almost exclusively on smaller fish). Fish-imitating lures including Rapalas, spinners, spoons, swimbaits and streamers make good bull trout tackle. When targeting bull trout (or any catch-and-release species), artificial lures and barbless hooks are a good idea.
Where can I catch a bull trout? Prepare to go off-grid. Bull trout prefer the clear, cool waters of Idaho's central mountains. They are common in the Salmon River drainage and many of the small streams that crisscross Idaho's rugged mountain terrain. They can also be found in select alpine lakes. From the Magic Valley, the nearest fisheries with strong populations of bull trout are the South Fork Boise River and mountain streams and lakes in the Stanley area.
What do I do if I catch one? Bull trout should always be handled with extreme care — the penalty for accidentally killing one can be the same as intentionally poaching one. Limit their time out of the water, snap a quick picture and release them unharmed. The catch-and-release record program allows you to get your name in the record books without harvesting the fish. The current mark is 30.5 inches.
How do I identify a bull trout? Usually, it's not too difficult. Their blue-grey bodies with orange-pink spots and white-tipped fins are unique in most of the waters they inhabit. The difficulty comes when other char species are present, as they look similar and also hybridize. I experienced this ice fishing at Warm Lake, where I caught a pure bull trout and a bull/brook hybrid on the same trip. I released both, just to be safe. If you plan to fish where bull trout live, it's important to learn how to recognize them — and if you don't know, let it go!