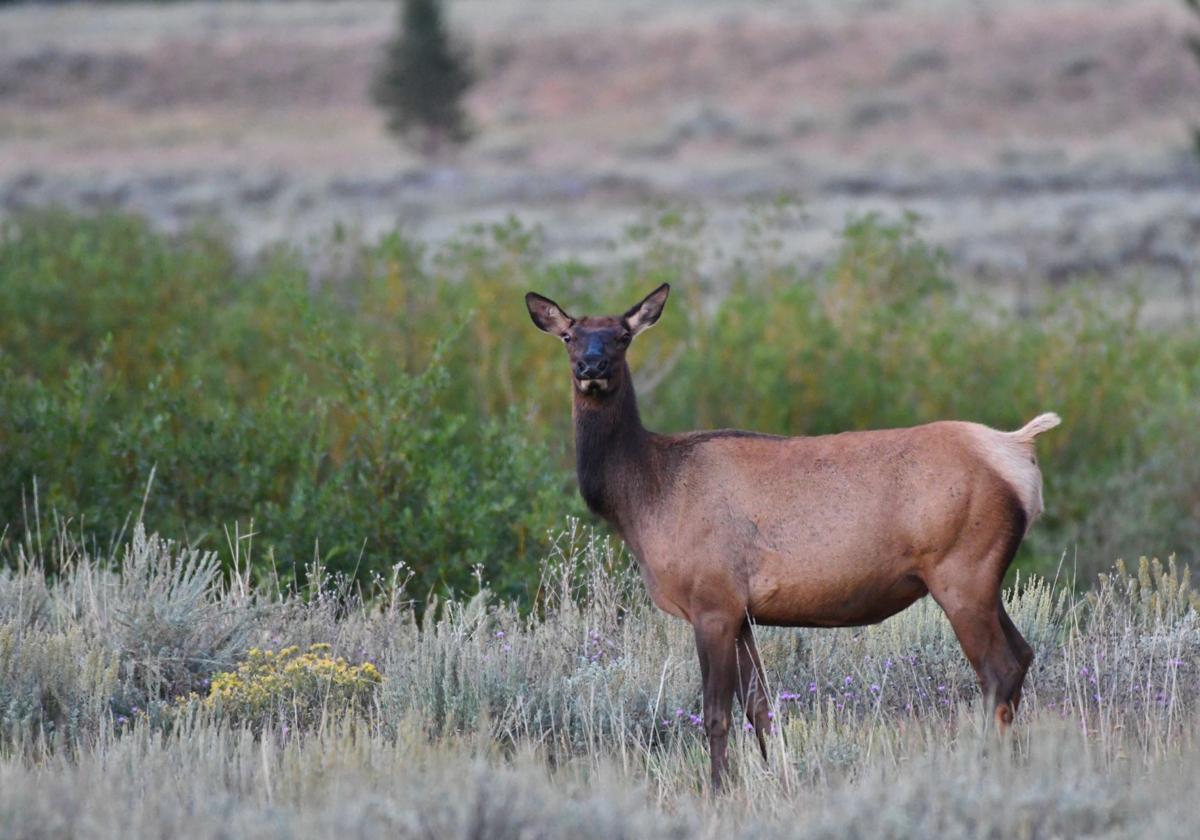 TWIN FALLS — Since late July, the Idaho Department of Fish and Game has killed 41 elk to reduce crop destruction.
The Magic Valley elk population has been growing, and those elk have been eating more crops in the past few years. The uptick in elk-caused crop loss has gotten expensive for Fish and Game.
Fish and Game is required by state statute to compensate farmers for losses caused by big game, so as elk have eaten more crops, Fish and Game's costs have skyrocketed. The Magic Valley region Fish and Game office paid out four claims in fiscal year 2015, totaling $69,000. That number jumped to 40 claims for $1.5 million in fiscal year 2019.
Fish and Game says paying out more than a million dollars in depredation claims every year wasn't sustainable. So the department tried new techniques to prevent the depredations. Attempts to haze the elk away were largely unsuccessful, so during the past two years Fish and Game has used nighttime sharpshooting to both change behavior and remove animals.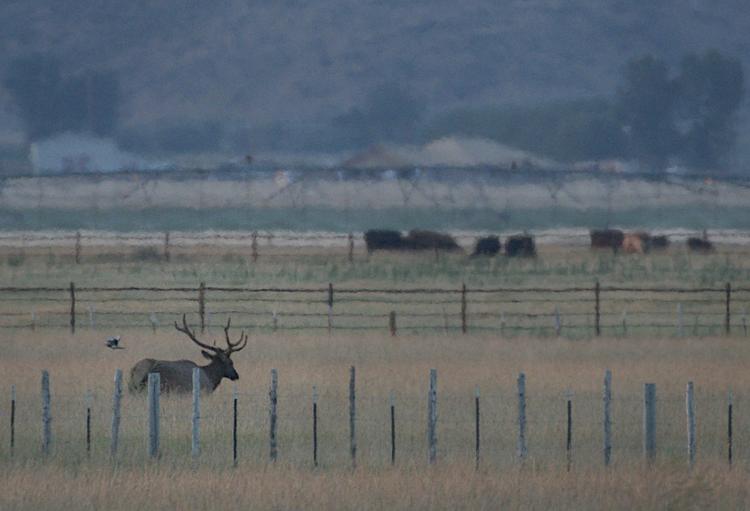 The department killed 206 elk last year. Of the 41 elk killed this year, 37 were antlerless and four were spike bulls. The Camas Prairie and Little Camas areas in Camas and Elmore counties have had the most elk depredations.
Nighttime sharpshooting has angered some Magic Valley hunters. Many said sportsmen should be used to kill more of the animals, instead of Fish and Game staff.
Fish and Game said it's often impossible to use sportsmen, mainly because the elk only come into the ag fields at night — it's illegal to hunt at night, Fish and Game needs a special permit to do the sharpshooting. Plus, the elk are mainly on private land. When the elk are on public land, it's much easier for the department to use sportsmen.
Fish and Game has used hunters more this year. The department has offered five depredation hunts on public land for elk and one for deer. Fish and Game has also had better luck coordinating with Magic Valley landowners and offering hunts on private land. Those are called managed hunts, and there have been two in 2020, for six tags. Managed hunts had been virtually unprecedented in Idaho.
Landowners can get kill permits as well — landowners have taken six antlerless elk in 2020.
All of the elk killed by Fish and Game staff are processed and donated to Idaho Hunters Feeding the Hungry. The meat ends up in Magic Valley food pantries.
Big operation coming
This fall and coming spring, Idaho Fish and Game will use a helicopter and a long, funneled trap to capture 100 antlerless elk in the Little Camas region. Focusing on removing cows should prevent the population from bouncing back too quickly. The department will move the animals to central Idaho, outside of their home range.
"They will be taken far enough away that we're confident they will not return to the same area," Idaho Fish and Game Regional Communications Manager Terry Thompson said.
Those 100 individuals represent about a third of the depredating herd.
The department is trapping the animals in the fall and spring to ensure those are the specific elk that have gotten into the habit of eating local crops.
It's hard to know exactly how quickly the Little Camas herd's population could rebound after the translocation.
"(But) we won't know until we do it." Thompson said, adding that the department wants to reduce the number of elk throughout the northern part of the Magic Valley region. "The ultimate goal is to have fewer elk in that area."
Be the first to know
Get local news delivered to your inbox!