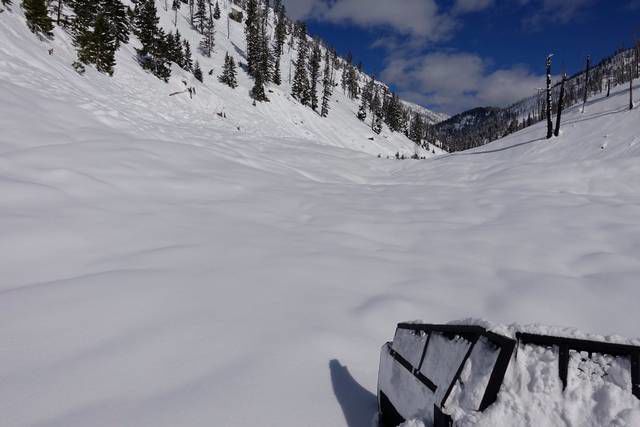 TWIN FALLS — The College of Southern Idaho Outdoor Recreation Center and Friends of the Sawtooth Avalanche Center will present "Intro to Avalanches" at 6 p.m. Nov. 19 in the CSI Fine Arts Center Recital Hall. Doors will open at 5:30 p.m.
This one-and-a-half-hour presentation is based on the Know Before You Go platform — introducing basic concepts about snow, avalanches and traveling safely in and near avalanche terrain.
Whether you snowmobile, ski, snowshoe, snowboard or ride fat bikes in the backcountry, recognition of avalanche danger is an essential and potentially lifesaving skill.
This session will introduce and explain where and why avalanches occur and will provide a basic approach to managing risk in the backcountry. Learn to access local avalanche bulletins and weather reports, recognize basic signs of avalanche danger and learn simple ways to help avoid avalanche danger.
Why should you attend this presentation? Every year, avalanches are one of the leading causes of death among backcountry enthusiasts and they are on the rise with climate change, increased snow traffic and more advanced snow-travel technology.
Human impact carries a lot of weight in the backcountry, and this course touches on the importance of group communication and solid decision making skills.
Most importantly, the course provides plenty of photos and video for spotting avalanche terrain and looking at what happens during close calls and fatal accidents.
Admission is $5 per person and free for CSI students with a student ID. Cash and cards are accepted.
For more information, call Christa Gessaman at 208-732-6697.
Be the first to know
Get local news delivered to your inbox!