ALMO — The ample sun and warmth of summer days on the rocks and boulders in Castle Rocks State Park and City of Rocks National Reserve lure people from as far as Europe to climb on them. Many climbers rate the area among their top 100 places to climb in the U.S. And rightfully so. The rock climbing crowd also converges to celebrate, climb and make new friends at the two parks in mid-August. The annual event is like no other held in southern Idaho.
This year marks the seventh annual Idaho Mountain Festival. Participants have a wealth of varied athletic expertise.
"The Idaho Mountain Festival is a gathering of climbers, trail runners and mountain bikers," event director Sven Taow said. "We gather here at Castle Rocks State Park, next to City of Rocks National Reserve, for a three-day festival, which includes games, events, live music and clinics."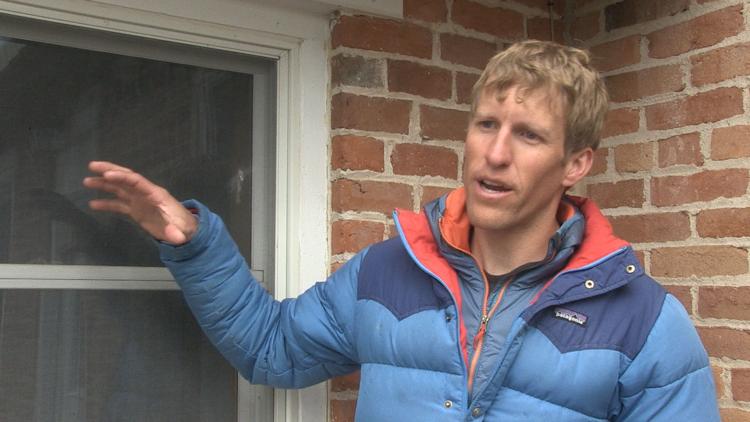 The two parks boast the highest concentration of climbing routes in southern Idaho. In City of Rocks, Bath Rock alone has 28 named routes according to mountainproject.com. Not only does each park provide ample climbing routes, bouldering routes also decorate the high desert landscape.
"In City of Rocks and Castle Rocks, there is every type of climbing," Taow said. "There's trad, a lot of bouldering and a lot of sport climbing. There is also a lot of multi-pitch sport and multi-pitch trad, so it runs the gamut."
Climbs such as Rye Crisp and Wheat Thin on the famous Elephant Rock, both multi-pitch routes, in City of Rocks are two climbs Taow recommends. Also included on his hit list is Big Time, a 5.7 to 5.8 multi-pitch. This route is a good pick for those looking to tackle their first multi-pitch ascent.
"Rye Crisp is a 5.8 lie back crack that runs almost 120 fell tall," Taow said. "Wheat Thin is another unique crack, all granite, with a little face climbing and then works its way into a crack and is also 100 to 120 feet tall."
But the festival had a hiccup in 2018 and was not held. However Taow, who is close friends to festival-founders Ben and Jennilyn Eaton, picked up where the Eaton's left off in 2019.
"The Eaton's started the festival and ran it for six years," Taow said. "I took over as director. I would come to volunteer at most of them but when the festival discontinued due to life changes for them, I pitched the idea of taking over."
Taow said he was eager to help out because he didn't want to see the festival fade away. It's an event he looks forward to it every year. He also wanted to pick it (the festival) up to see if he could manage it as well as Ben did.
At the entrance to Castle Rocks State Park, massive rocks are located in front of the lodge. A big, grassy field is located just before the parking lot. Repeat climbers and festival-goers are well-acquainted with this field.
"The camping area we set up is a bunch of tents in this huge grassy field," Taow said. "It is used for Frisbee golf in the summer, but they close it off when the festival starts and we set up a sea of tents."
The festivities are based at the picnic pavilion with all the festival vendors and meals stationed there too. There will be live music including Tennessee bluegrass band Arcadian Wild playing Aug. 16 and local musician Chad Jensen playing during one of the organized meals.
Taow mentioned he wanted to incorporate a couple of new elements into the festival that were not included in previous years.
"As I've had kids I've started to think about new things," Taow said. "We are going to bring in a climbing tower this year and have a kids climbing competition. We are trying to bring in a kids' biking company and have a Strider derby as well."
Taow reiterated the festival will have good food, lots of attractions and fun games and clinics. He hinted that two Mammut pro athletes, Steph Davis and Sierra Blair-Coyle, could be on hand and confirmed highlining professional Ryan Robinson, who holds the world record for the longest highline — will host a clinic at the festival.
Highlining requires walking on a slackline hundreds or even thousands of feet above the ground.
Registration is open until the day before the festival starts unless the event sells out in advance.