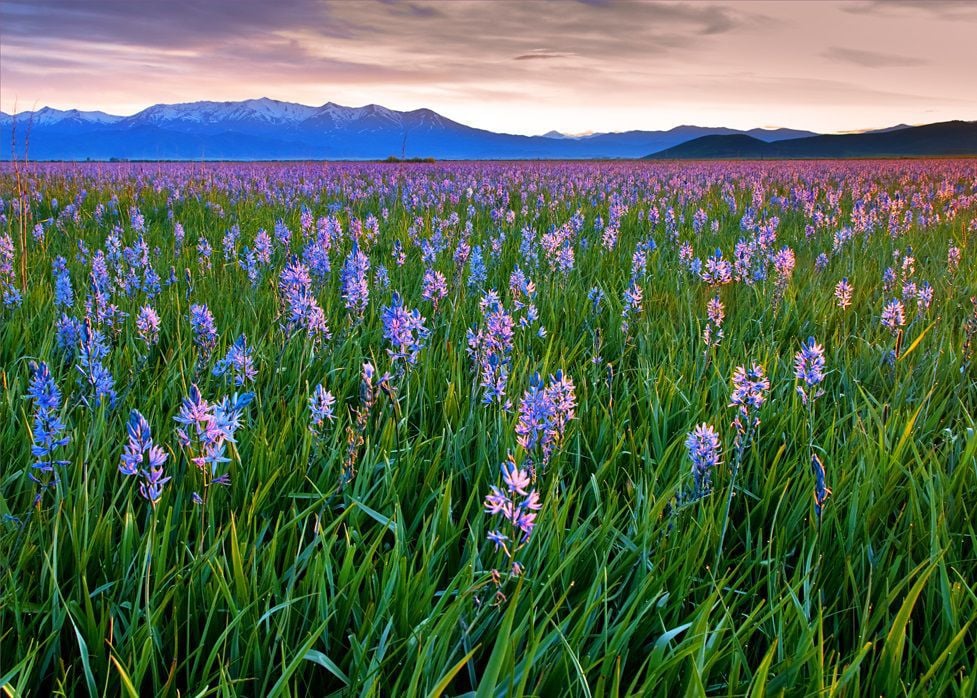 KETCHUM — As part of its upcoming BIG IDEA project, From the Colour of its Bloom: Camas Prairie, Sun Valley Museum of Art (SVMoA) is pleased to present "Capturing the Camas Prairie – An Introduction to Landscape Photography." This one-day Creative Jump-In will be led by SVMoA employee and local photographer Alexi Nelson. The workshop, which focuses on capturing the annual springtime bloom of the camas lily, will be held Saturday, June 6, from 7 a.m. to 12:30 p.m.
Workshop participants will spend a morning at the Centennial Marsh in the Camas Prairie exploring the area just south of Hill City, which is known for its blooming camas lilies and wildlife refuge. The class provides an introduction to landscape photography, and students of all experience levels are welcome.
On Saturday morning, students will meet at SVMoA's Hailey Classroom and then drive in their own cars to the Centennial Marsh. Instructor Alexi Nelson will teach students ways to enhance their photography skills by capturing the inspiring Idaho landscape. In addition to receiving instruction, students will enjoy taking photos with a group of like-minded photographers.
An events assistant at SVMoA since 2018, Alexi Nelson has a passion for landscape and wildlife photography. Originally from Washington State, she has traveled throughout the Pacific Northwest capturing the beauty of the region.
"Alexi is eager to share her love and talent for nature photography in a class at the Centennial Marsh during the superbloom of the camas lilies," said Jeanne Knott, Visual Arts Class Assistant at SVMoA. "It is considered one of the most stunning early summer sights in Idaho."
In the interest of community health and safety, SVMoA is adhering to CDC guidelines and the Governor of Idaho's orders as it invites people back to its museum, classes and programs. Museum visitors and class participants should wear masks and abide by social distancing recommendations. Anyone who feels ill or lives with someone who is ill should stay at home. Also, SVMoA is limiting the number of participants in its museum and programs to assist with safe social distancing.
Tuition for "Capturing the Camas Prairie – An Introduction to Landscape Photography" with Alexi Nelson is $125 for SVMoA members and $150 for nonmembers. For more information and to reserve a space in the workshop (limited spaces), please visit www.svmoa.org or call 208.726.9491.