SUN VALLEY — What would you do if one of your ski partners broke his tibia while skiing in the backcountry with an hour of daylight left and a few miles left to travel to the car as it begins snowing harder?
This is the type of scenario that brought 600 ski patrollers, paramedics and other first responders to Sun Valley Resort Nov. 7-9 for the 14th annual Saint Alphonsus Ski and Mountain Trauma conference.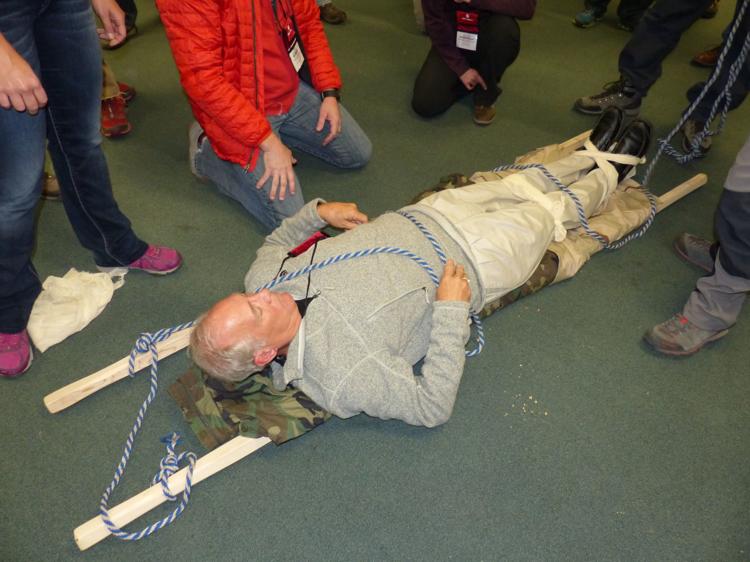 The professionals congregated to learn the latest best-case practices and pack the newest technology they could stuff in their packs to improve the odds of survival for someone who is injured in the backcountry or somewhere else where it's difficult to get to the hospital.
Dr. Richard Moore, who practices at Saint Alphonsus in Boise, started the conference 14 years ago after a Ketchum woman skied off a cat track on Bald Mountain, and sustained paralyzing injuries. The conference broke new ground when it was introduced and it remains the largest conference of its kind.
This year, attendees explored many of the latest medical findings, including the idea that neck splints may actually hurt, rather than help, in many cases.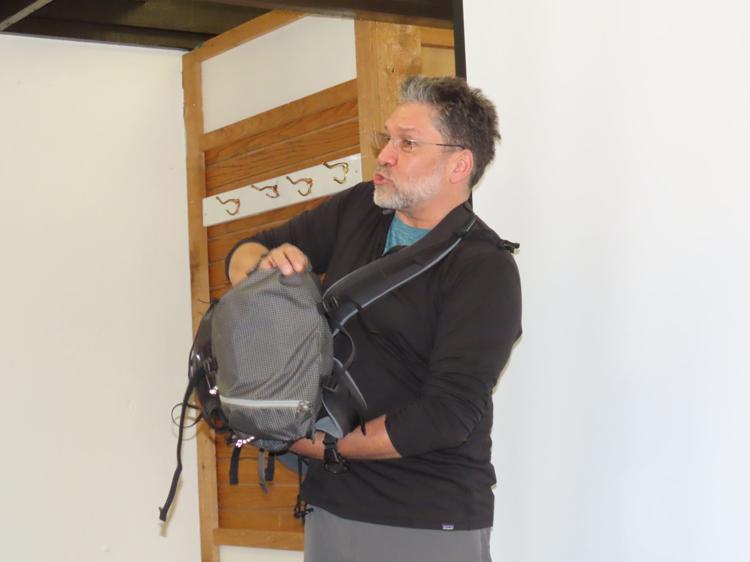 Brendan McDonough encouraged the first responders to avail themselves of counseling and other help to deal with the trauma they encounter in their jobs.
McDonough described how he lost 19 members of his hotshot crew when a 2013 firestorm rushed through the brush near Yarnell, Ariz. McDonough spent the next 18 months attending funerals — and drinking himself to sleep.
"I lost my family that day," he said. "And I couldn't escape what I saw."
You have free articles remaining.
Attempting to be tough, McDonough finally realized that dealing with his PTSD was not sign of weakness but, rather, a sign of strength.
"I knew it was going to be a lot of hard work," McDonough said. "I had no idea what hard work looked like." He described the process of going through EDMR (eye movement desensitization and reprocessing) and other tools to tackle his depression.
Dr. Chris Davis recalled rescuing three groups in the Tetons after lightning knocked down climbers, burning a couple and killing one.
Throw out the 30-30 rule where you consider lightning a threat if there's less than 30 seconds between the time you see lightning and hear it, he said. The second you hear or see it, seek shelter in a building or car. If that's not possible, get off summits and ridgelines quickly.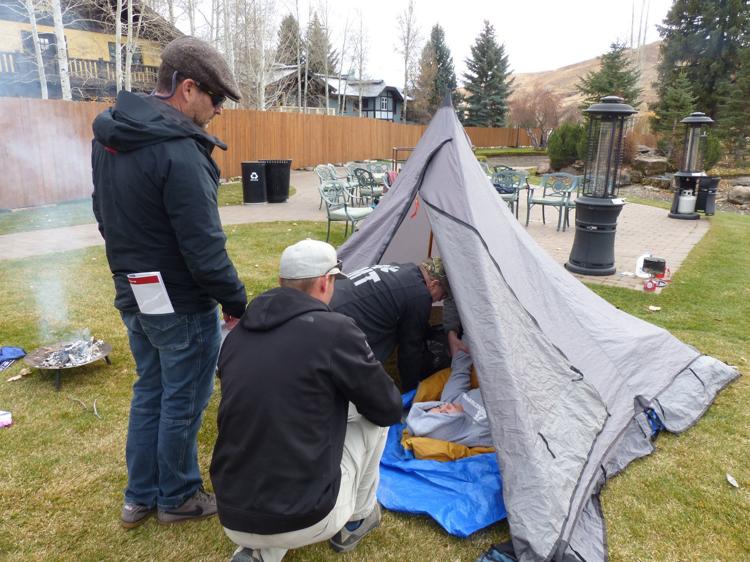 Seeking shelter under a tree is reasonable as long as it's not the tallest one in sight. It is best to situate yourself 10 to 15 feet away from the trunk in case of a lightning splash.
Avoid caves and overhangs less than 15 feet deep. Avoid gullies and depressions, which could attract a lightning current or even a flash flood. Tents are not protective and neither are bridges. But sometimes taking refuge under a bridge may be the best option there is. If you're in a boat, pull over and get out.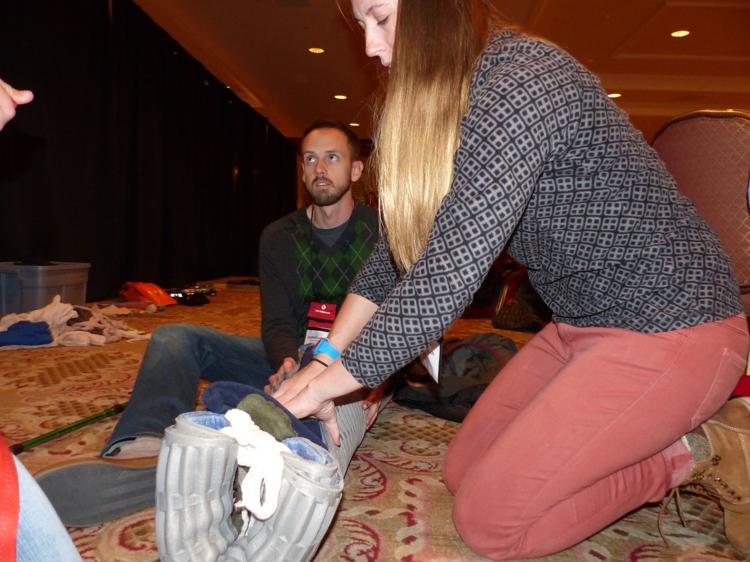 Crouching on a pad reduces the risk from 99% to 66%, but you'd have to be quite the yoga practitioner to stay in that position during a 30-minute storm, noted Davis. Squat down with your feet together and tuck your head toward your knees with your hands covering your ears. This allows you to stay low while touching the ground as little as possible. That means you're less apt to encounter an electric current flashing across the ground than if you're lying flat on the ground.
Fortunately, Idaho recorded only one lightning fatality from 2004 to 2013. Florida, in contrast, recorded 46 during that period, Texas, 22, and Colorado, 18.